Blonde Wood Flooring is Making a Comeback
In the world of on-trend flooring, there have been plenty of styles that have come and gone over the years. Blonde wood flooring is one trend that was once a popular option, then it started to fade into obscurity after more modern hues took over. Today, this flooring color is making a trendy comeback thanks to a variety of new options for today's contemporary homeowner. If you're thinking about switching your current flooring to a light blonde hue, read on to learn what makes this a smart choice for your updated abode.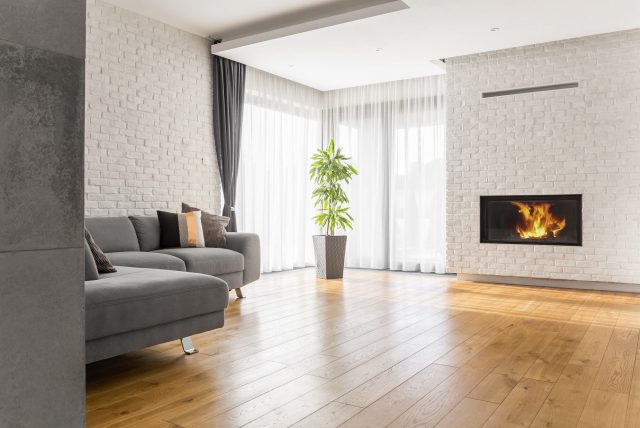 Why Blonde Wood Flooring?
In recent years, blonde wood used for flooring was considered cheap, tacky, and cheesy. Today, enough time has passed that now, this color is a newly popular choice for those who want a lighter color for their wood floor. There are plenty of reasons why installing blonde wood flooring will make your home look and feel beautiful, clean, and open. Even though the blonde-colored wood of the past has faded away, there are plenty of updated versions today that will bring beauty, durability, and uniqueness to any space.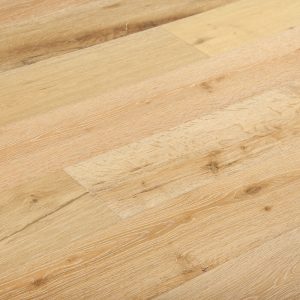 One major perk to choosing light colors for your floors is that they add a brightness to any room of the home. If you have low ceilings or your home is short on space, blonde wood floors can make it appear bigger. The lighter the color, the more open your home will look and feel. While this is really just a visual trick for the eyes, it's actually pretty effective at making even the most closed-in of spaces seem much larger than they really are. And, if you have a lot of natural light in your home, this color will make any space feel even larger!
Another great reason to try this color flooring is that it's a neutral tone that pairs well with an assortment of styles. Whether you love modern and contemporary looks or you prefer things to be more rustic, blonde wood flooring can easily accommodate a range of décor and artwork. It also works wonderfully with almost any paint color to give your entire home a beautiful, blank canvas. That means that this floor color is highly versatile and interchangeable so you can update your home without having to install different floors later. Toss a few unique area rugs on the floor if you want to change things up.
Maintenance is a Bonus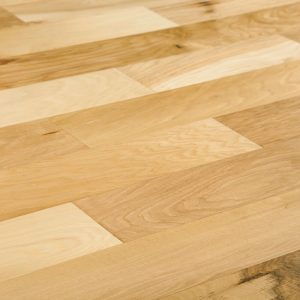 With the farmhouse trend in full force, many people are opting for floors in a whitewash finish. While this look is definitely beautiful, it can also show dirt, scratches, and scuffs very clearly. If you want something light that still hides dust and dirt, try blonde wood flooring instead. Today's styles aren't just limited to the yellowish colors of old. You'll find blonde flooring in a gray wash that gives it a slight tinge of modern style. Try to avoid light maple flooring that requires a clear coat. This coating can turn yellow over time, making your beautiful blonde floors look aged and not in a good way.
Thanks to its light-colored nature, blonde wood flooring is a great option if you're concerned about dirt showing on your floors. In the battle of dark versus light floors, there's no one right or wrong answer. Ideally, you'll want to choose lighter floors if you need something versatile or if you want to make your home look bigger. The light tone allows sunlight to reflect off the surface, adding to the open feel. And, since it hides dirt and dust really well, you won't have to spend as much time mopping, dusting, and vacuuming your floors. Dark floors also look stunning, but they aren't always the right fit for your personal style or your home.
Choosing the Right Tone
The days of old blonde wood floors are gone, which means you're not stuck with flooring that has that infamous yellowish undertone any longer. The newer blonde-toned flooring options give you several different shades and styles of "blonde" to choose from so you can create a more customized look in any space. A nice blonde brushed oak will give your flooring a touch of distressing and some warmer accenting to create a rustic look. For a natural aesthetic, try flooring that's hand scraped to help maximize durability and hide that pesky dust and dirt. You may want to choose flooring that shows the wood's natural grain and knots to create a rustic look and feel.
Blonde wood floors come in several tones that can range from cool to warm depending on your preference and your individual décor. Cooler tones are a great option if you prefer a more modern look, while warm honey blonde is great for farmhouse-inspired looks. Thanks to new developments in materials and finishes, you're not stuck with the old school tones that only came in a bright, yellowish blonde color. A nice European oak wood floor in a sandy blonde finish can make your home feel warm, welcoming, and bright all at once.
If environmentally-friendly flooring is your preference, there are even blonde floors made of bamboo that can give you the colorway you love while being durable and sustainable. Bamboo is an excellent choice for an eco-friendly home and boasts a durable composition along with a range of finishes to choose from. No matter which style of wood floor you prefer, the blonde color is back with a vengeance. Don't be afraid to try it in your home, especially if the amount of space you have is a concern. With blonde wood floors, you'll get a light look, a warm feel, and the ability to hide dirt better than many of its darker counterparts.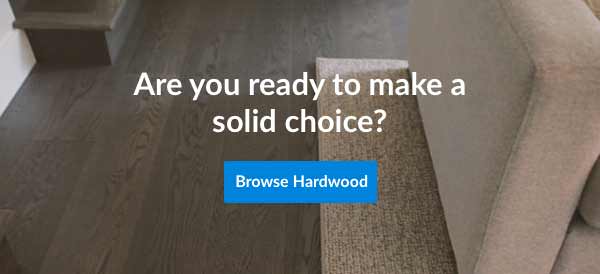 ---
---