Find Your Style: 4 Iconic Looks and How to Make Them Your Own
Building your dream room is easier with a little push in the right direction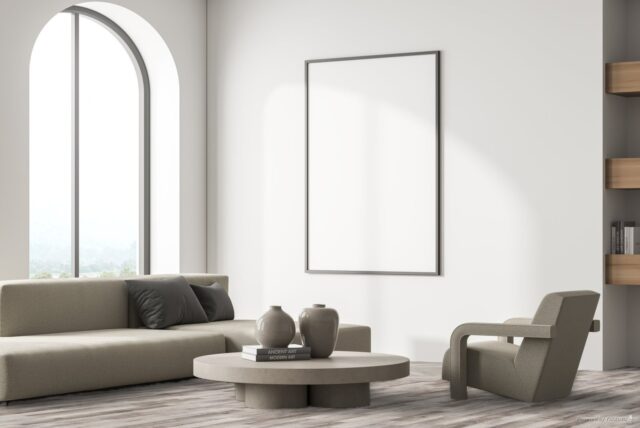 If you're a design lover, deciding on a style for your space can be difficult. After all, those of us that can appreciate elegant design in all of its forms can be attracted to tons of different looks. Making your home feel like a true designer-inspired masterpiece often means picking a look and running with it though, even if you do blend in more eclectic elements down the road.
How can you get started? Working from the ground up is an easy way to build a look that you love. That means starting with new flooring to set the tone for the rest of your design elements.
In this roundup, we'll talk about four iconic looks and how you can bring them into your home whether you're building from scratch or taking on a renovation project.
Mid-Century Modern
Mid-century modern styling has been hot, well, since it was brand new, basically! Today, this retro-inspired look often means using period-appropriate materials to bring that 1950s and 1960s style into your more modern home.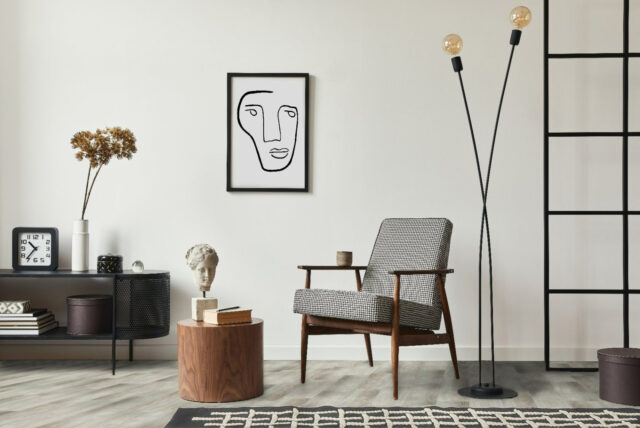 In many mid-century modern spaces, natural stone was king. Limestone and travertine were hot at the time, particularly when used in big squares or larger plank-like pieces in living rooms, kitchens and dining areas. You can get that same look at a reduced cost with stone-look tile made from porcelain or ceramic.
Vinyl flooring was also a modern material at the time. If you're on a budget or you like the truly vintage vinyl look, modern vinyl is a lot more durable. You may even be able to install it in spaces like your kitchen on your own.
Boho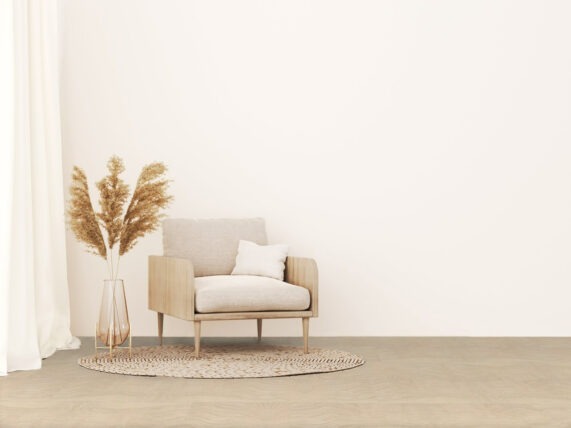 Boho design is a modern mainstay that many people love. Achieving the look, at least when it comes to your floors, is often about color and texture. There are a few different ways to bring this look to life in your space though.
One great way to do this is to utilize natural hardwood with lots of texture. Recycled and reclaimed hardwood provides the depth and more natural appearance that you're looking for in this design style. Herringbone patterned wood is also a common theme in Boho spaces.
Luxury vinyl flooring that looks like natural wood is also a smart choice, particularly in kitchens and other common areas. Using it can save you money in many cases as well.
Modern Farmhouse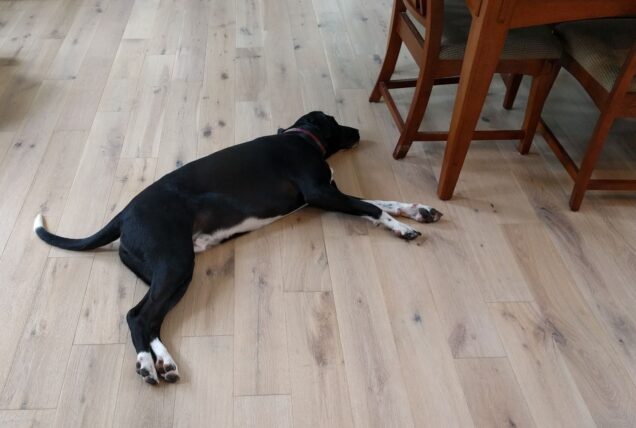 Today's modern farmhouse can come in a lot of flavors. If you love this look, that should be a good thing. After all, it means you get to add a little bit of your own design personality to the mix.
Natural wood flooring in rich, dark tones with or without distressed texture is a go-to for modern farmhouse design. Wide planks are especially popular. Luxury vinyl flooring is also a popular pick if natural wood isn't in the cards for your space.
Looking for something different though? We're seeing more and more white ceramic and porcelain tile pop up in clean, modern farmhouse spaces. Try it if you prefer a look that's a little more modern than farmhouse, so to speak.
Minimalist Looks: Scandi and Japandi
Minimalist by nature, Scandinavian and Japandi design – a design subset that combines Scandinavian and Japanese minimalism – are brilliant choices for your home if you prefer a clean, open look. Utilizing a more muted color scheme, this style is simple, yet refined enough to be considered high design.
Achieving it starts with using natural materials. When it comes to your flooring, that means bright wood flooring options like unstained wood, which is a classic Scandi approach. If you prefer the more modern Japandi style, options like bamboo are often eco-friendly.
Going for a more eclectic minimalist approach? You've got a ton of flooring options that run the gamut from natural hardwood to clean, classic tile made from porcelain or ceramic. Stone flooring can also be extremely functional and easy to maintain if you love the look and you're willing to spend a little more to get it.
Add iconic style to your space starting with the floors today. Shop online or speak with one of our design associates to learn more about flooring for every room in your home.
---
---