How to Create a Modern Kitchen with Gray Flooring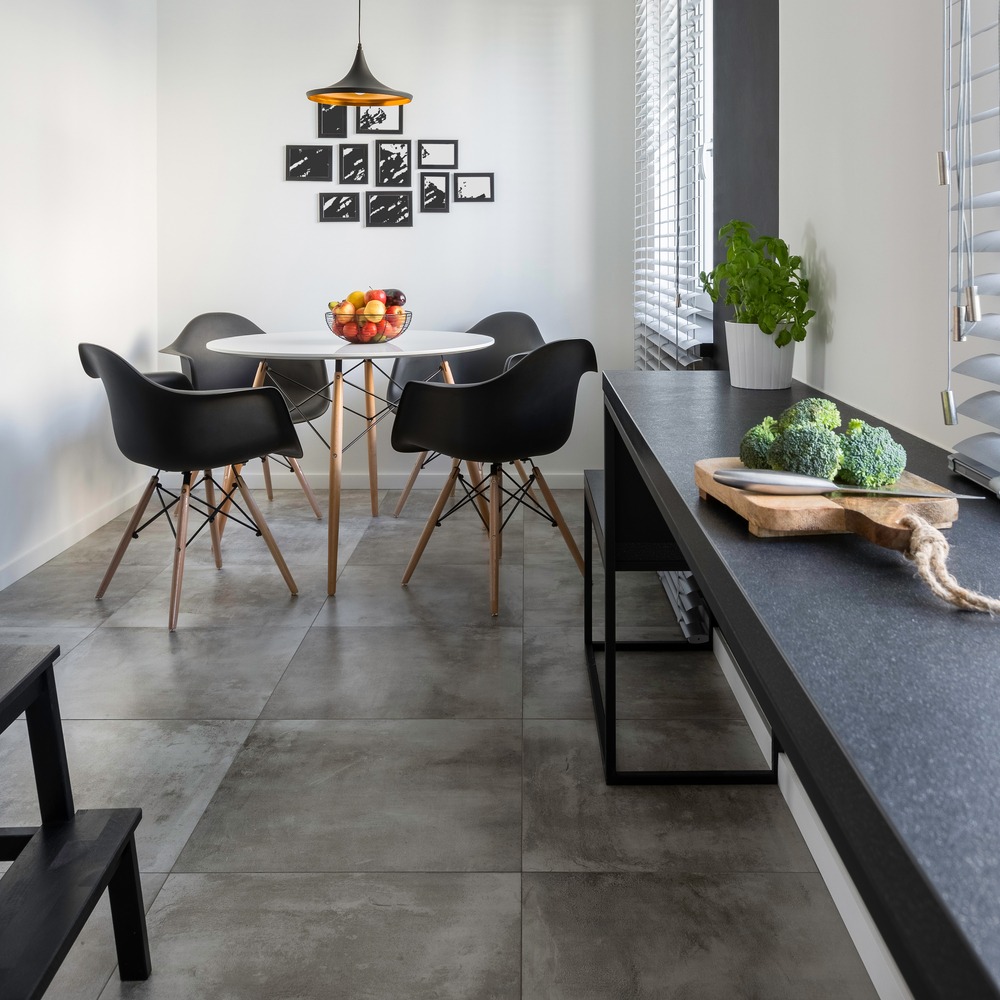 One of the trends we've seen in kitchen floors over the past few years is the movement away from natural stone, hardwood, and stark white tiles, although those are still good choices for a modern kitchen. But the drama of charcoal and the cool versatility of lighter grays has overtaken many an imagination, and now we see lots of drop-dead gorgeous kitchens featuring gray flooring, cupboards and countertops.
The color gray has been described as a fence-sitter, balancing somewhere between white and black, warm and cool. It's a neutral, unemotional color that serves as a solid and stable force in your kitchen. It's a very calming color, and it's a versatile one, too. The closer your gray comes to black, the more dramatic it is, and it's a stunning contrast to deep, warm colors like orange, crimson, and gold. The closer the gray moves toward white or silver, the more energetic it becomes, and it's a sleek, neutral backdrop to the other colors and textures in your kitchen.
Are you convinced? Well, then, take a look at these ideas for gray flooring for your kitchen. You won't be disappointed.
Gray Kitchen Flooring Options
Gray Vinyl Plank Flooring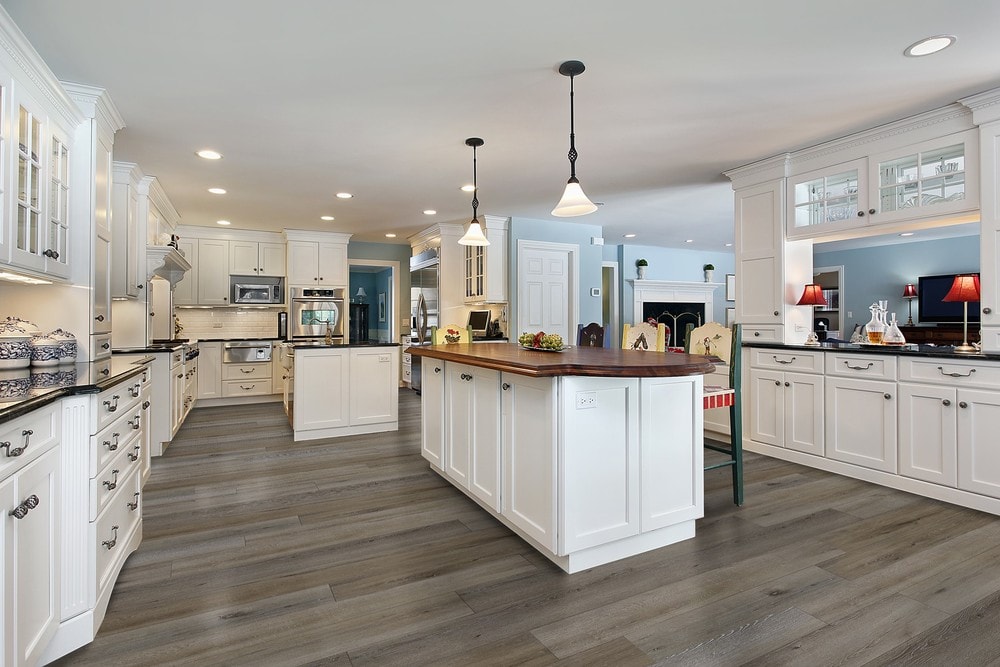 Vinyl plank flooring is less expensive than other types of flooring, but it looks sharp and has many benefits, including durability and ease of installation for a skilled DIYer. Vinyl plank flooring is moisture-resistant, and its commercial-grade wear layer resists scratches, most dents, and tears, although it can be punctured with very sharp objects. It's easy to clean, and there's virtually no required maintenance. Vinyl planks can be installed over nearly any sub-floor. Floating vinyl plank flooring is one of the most popular vinyl options, since it doesn't require gluing. It's important to note that with excessive UV exposure, vinyl planks can fade or become discolored.
Vinyl flooring comes in many shades of gray, from the shimmering, detailed American Grey Oak to the dramatic dark and light gray contrasts found in Hamilton Grey plank flooring.
Gray Laminate Flooring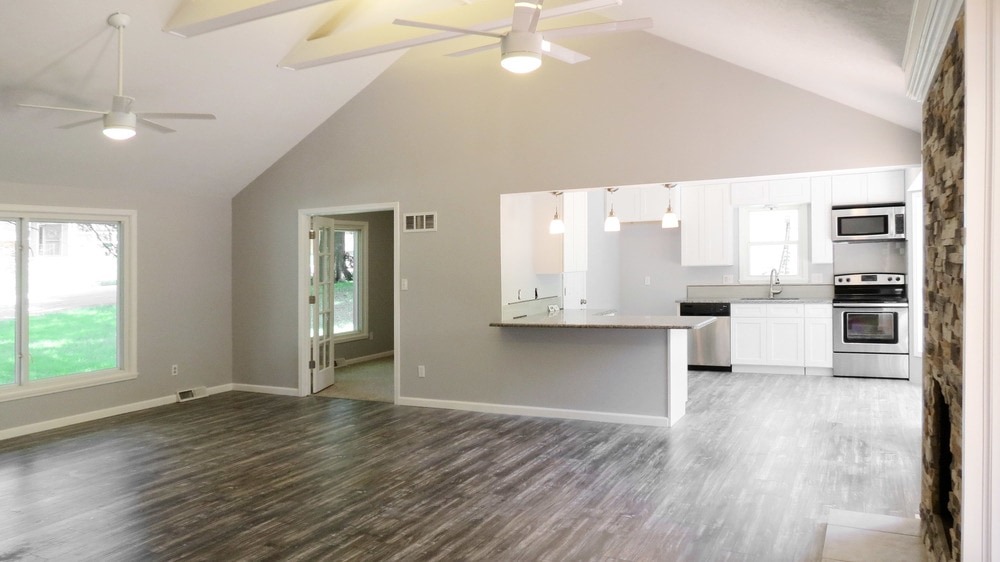 Laminate flooring is made of a strong inner core covered with a high-resolution photograph, which is then covered with an ultra-durable clear coat. It's a highly versatile flooring option, available in a huge selection of styles, patterns, and colors. It's cheaper than stone and tile, and most types of laminate flooring don't require nailing, stapling, or gluing, but rather snap together to create a floating floor. Like vinyl, laminate is easy to maintain, and it's extremely durable. However, if you use laminate in the kitchen, wipe up spills right away, since prolonged exposure to liquids can damage the floor.
Laminate flooring comes in plenty of gray options, including the dark and stormy Lead Grey; the neutral, balanced True Grey; and the silvery, lusciously textured Intrepid Nickel.
Gray Engineered Hardwood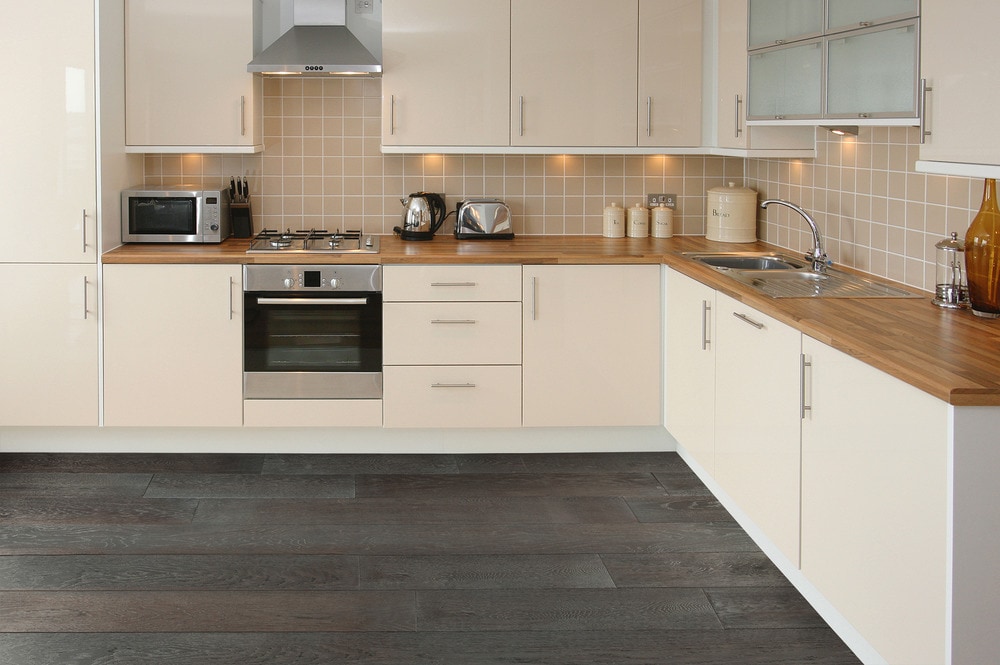 While natural hardwood floors aren't generally recommended for the kitchen, engineered hardwood flooring can be installed in high-moisture areas, thanks to its multiple-ply construction and heavy-duty protective coat. Beneath the top coat, glued to the sturdy core, is a thin veneer of real wood, which makes engineered wood flooring almost like the real deal, except it's much more durable and versatile than real hardwood. Engineered flooring can be refinished in most cases, but if it doesn't see a lot of heavy wear and tear, it may never need a facelift.
Engineered flooring comes in many rich shades of gray, including the warm-undertones of Phoenix Gray and the light, muted Plateau Grey.
Gray Porcelain & Ceramic Tiles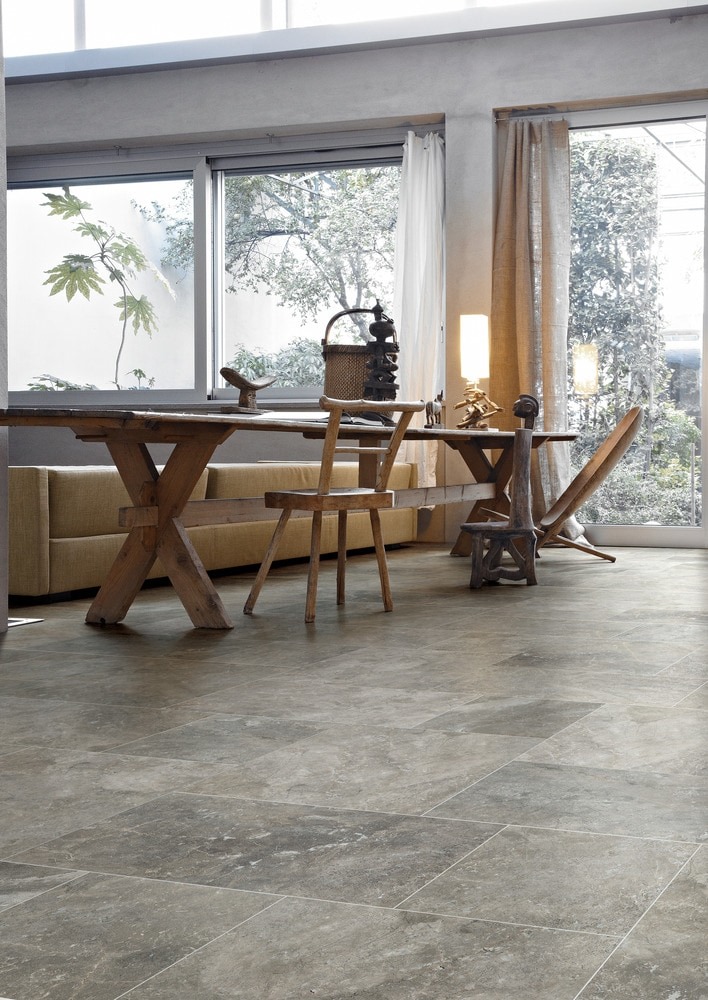 Ceramic and porcelain tiles are ideal kitchen flooring options since they don't harbor germs, they're matchless in durability, and they won't fade with long-term exposure to UV light. Tile is easy to clean and maintain, and it's impervious to water. It comes in nearly every imaginable color, texture, and style, making it highly versatile. Unglazed ceramic tiles require periodic sealing, so if high-maintenance is a deal breaker for you, opt for the glazed version. A skilled DIYer can easily install ceramic or porcelain tile over a sturdy underlayment.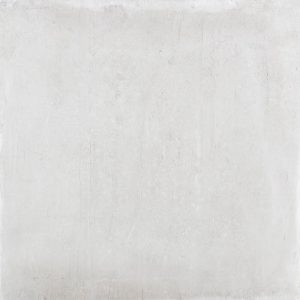 These 24-inch square light gray ceramic tiles have a modern concrete look. They are great for contemporary or industrial spaces. If you're looking for more drama, try something marbled like these porcelain tiles. They provide a real eye-catching look. Ceramic and porcelain tiles can be matte or glossy, which impacts the look of the gray and the vibe of the kitchen.
Gray is the New White in the Kitchen
Despite its reputation as a cold, boring color, gray emerges victorious when it comes to perfect hues for the kitchen. Grays are sleek and modern, and they're neutral, which makes gray flooring a versatile choice. So go forth, and find the gray that speaks to you and your kitchen.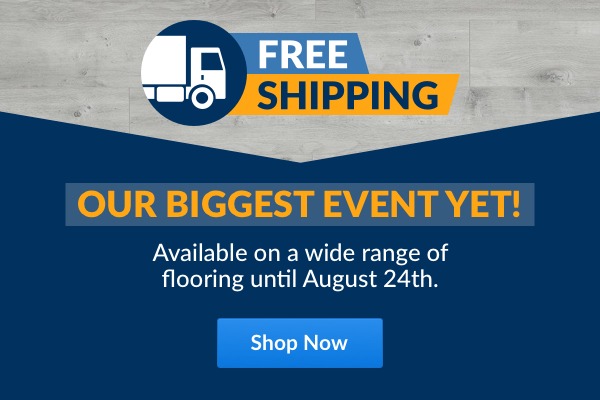 ---
---