7 Durable Kitchen Flooring Options to Inspire You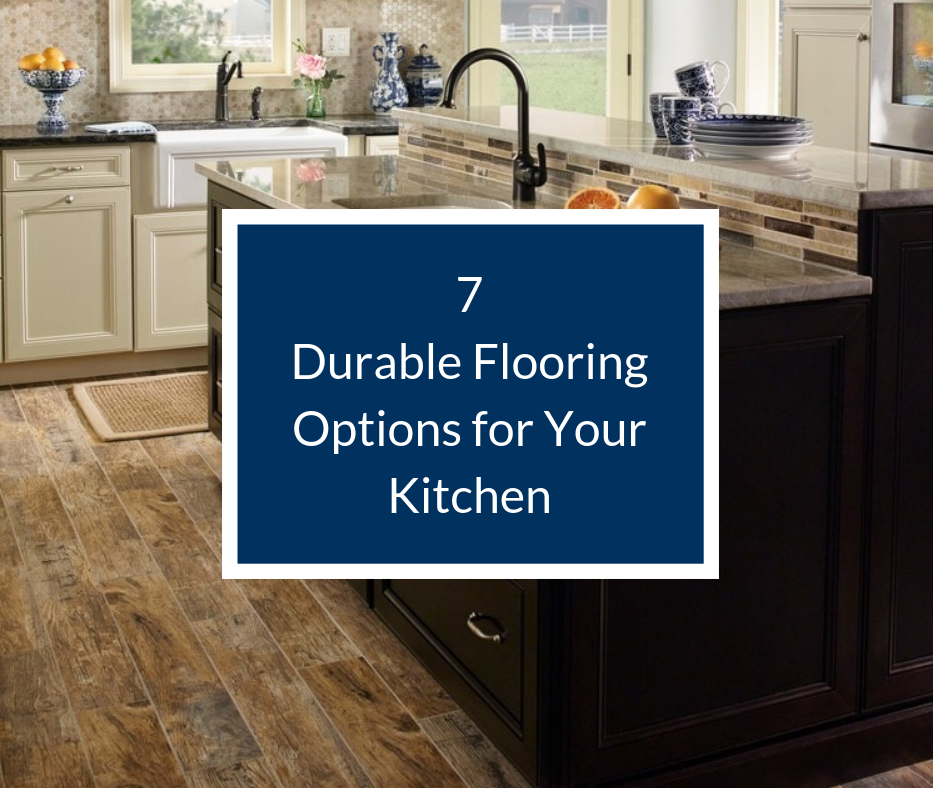 When it's time to remodel the kitchen, the possibilities are endless. That can make it tough to choose just the right materials and finishes, especially when it comes to the flooring, which has a major impact on the room's overall look and vibe. It's important to choose flooring that reflects your tastes and complements the design aesthetic of your kitchen, but it's also important to choose durable floors, since the kitchen is a high-traffic area prone to moisture and spills.
The following seven floors are ideal options for your kitchen. Your home will have a beautiful aesthetic for many years to come.
The Most Durable Kitchen Flooring
Solid Hardwood
Not long ago, hardwood was considered a poor choice for kitchens due to moisture, which is a wood floor's worst enemy. But nowadays, with the advent of stronger, more durable polyurethane products and sealers, solid hardwood in the kitchen is becoming more common.
Hardwood floors bring warmth to a room, but they can fade or change color over time when exposed to UV light. Thankfully, you can refinish wood, and indeed should every decade or so. Solid hardwood floors are susceptible to dents and scratches, but distressed wood floors do a good job of hiding run-of-the-mill damage. Factory-finished solid wood floors tend to be more durable than those finished after installation.
Pros: Solid hardwood floors can increase the value of your home. They're timeless and versatile, and you can sand and refinish to make them look brand-new.
Cons: You will need to refinish kitchen hardwood floors more often than hardwood in the rest of the house. This is because they are prone to more wear and tear and frequent exposure to water and moisture.
Engineered Hardwood
Engineered hardwood costs less than solid hardwood, and it's a little more durable in flooring. Engineered hardwood has a plywood core sandwiched between veneers of real, solid wood. The core of engineered hardwood is plywood sheets compacted together with the grains alternating directions. This makes engineered plywood extremely strong and resistant to warping, shrinking, and swelling due to moisture. The finishes on engineered hardwood floors are very tough and resistant to scratching. However, an engineered wood floor will still dent if you drop something heavy on it, although some species of wood, like maple, oak, and hickory, are harder than others.
Pros: You can install engineered hardwood as a floating floor over existing flooring. It's also available in wider planks than solid wood flooring.
Cons: Because the top layer of engineered wood flooring is a thin wood veneer, you can't sand it down and refinish as many times as solid hardwood floors. Some engineered wood floors can only be refinished once.
Bamboo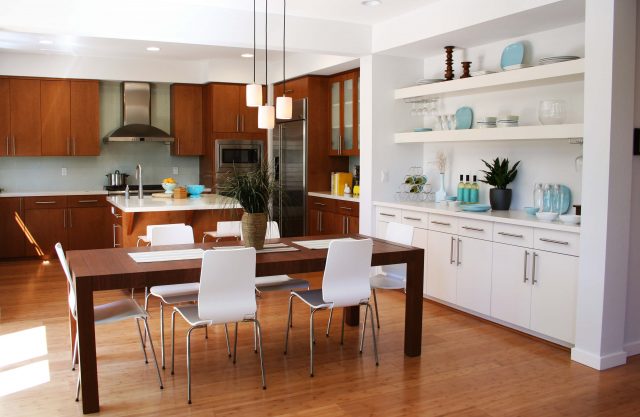 Bamboo looks and feels similar to hardwood, but it's harder and more resistant to water and moisture. It is considered more environmentally sustainable than hardwood since it's is a fast-growing grass that's available in vast quantities. However, it does require intense engineering with heavy-duty, industrial chemicals.
Although natural bamboo is light in color, you can buy bamboo flooring stained to nearly any color. You can refinish some bamboo flooring down the road, depending on the thickness of the planks. Solid bamboo flooring is nailed, stapled, or glued to a solid subfloor, while engineered bamboo, which has a plywood core, can be installed as a floating floor over an existing floor.
Pros: Bamboo is a sustainable flooring material that takes the pressure off hardwood species, which can take decades to mature. Installing engineered bamboo floors is a fairly easy project.
Cons: Bamboo floors aren't as easy to refinish as hardwood since there's no natural grain direction. It is also typically more expensive than wood floors.
Vinyl
Vinyl is the least expensive durable flooring option for the kitchen. It's impervious to water and stains and resistant to dents and scratches. Vinyl flooring comes in sheets, planks, or snap-together tiles, and it's available in endless colors, styles, and designs. Luxury vinyl flooring is a higher quality version of vinyl flooring and is available in designs that very convincingly mimic hardwood and tile. Top-of-the-line vinyl flooring offers better scratch- and dent-resistance than less expensive selections, but if you're operating on a tight budget, the lower end vinyls are still fairly durable, and they're easy to replace, especially if you opt for the tiles.
Pros: Vinyl is easy to install, and it's very DIY-friendly. It can be installed over an existing floor.
Cons: A vinyl floor will typically need replacing after 10 years, although with top-notch care, it can last as long as 20 years. Vinyl is one of the least environmentally friendly materials, requiring a lot of energy and toxic chemicals to produce.

Ceramic and Porcelain Tile
Ceramic tile is made from natural clay that's fired in high heat to make it extremely hard and impervious to water. Ceramic tiles are heat- and stain-resistant and don't break easily when they're properly installed. Porcelain is even more dense and impervious to water. Ceramic and porcelain tile makes for great durable kitchen flooring. A tile floor will look like new indefinitely, with little change to its appearance over time. Tiles are available in an enormous variety of colors, patterns, shapes, and sizes.
Pros: Ceramic and porcelain tile flooring are easy to care for, and can be one of the most affordable and durable flooring options available.
Cons: Ceramic and porcelain tiles are cold underfoot in the winter. However, you do have the option of installing a radiant heating system underneath or putting down rugs. Since these tiles are so hard, dropping breakable things on the floor means lights-out for any glasses or plates that slip out of your hands.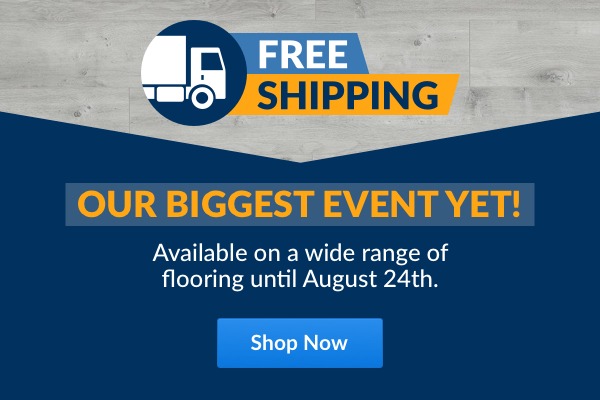 ---
---