The Pros and Cons of Maple Flooring
Maple flooring is a top choice of many property owners, thanks to its natural creamy-blonde tones and even coloring. However, like all hardwood varieties, maple flooring has both pros and cons.
Is Maple Flooring a Hard or Soft Wood?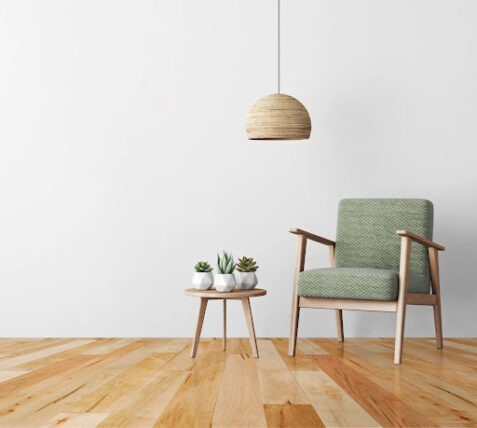 There are several varieties of maple trees. In fact, maple trees are one of the most popular species of hardwoods in North America. However, the different species are broken into two different types: hard maple and soft maple.
Maple is both a hard and soft wood. However, the different types of maple are used for different kinds of projects.
There are two types of hard maple trees:
There are several different types of soft maple trees, including:
Silver Maple
Red Maple
Boxelder
Bigleaf Maple
Striped Maples
Soft maple is often used for things like wooden decorations, pallets, and crates. Items like cabinets, furniture, and musical instruments use a combination of soft and hard maple. Hard maples are used for hardwood flooring.
It's also interesting to know that the hard maple tree, the sugar maple, is also where we get maple syrup.
So, is maple a hard or soft wood? It's both. However, the maple used in maple flooring is a hard wood.
Maple Floor Color Variations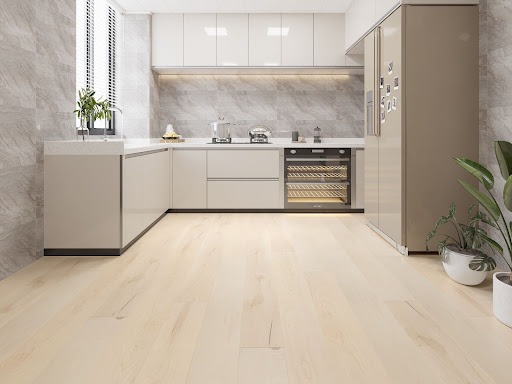 Natural maple flooring is a very light wood. It's almost white, but more of a creamy blonde. It has minimal grains giving it a more even appearance than other woods, like oak.
It doesn't have tons of variation in color. Like most other hardwoods, it can be stained a different color. However, it's no easy job (more on that in a minute).
Pros of Maple Flooring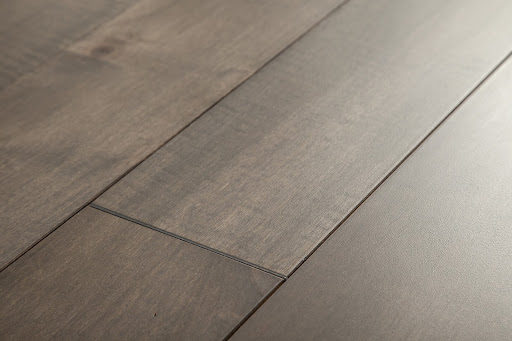 There are many clear advantages to maple flooring. Here are some of the top pros:
Durable
Gyms and bowling alleys typically use maple flooring, which should give you an indication of its durability.
Affordable
Maple is abundant in North America. It grows relatively quickly, which helps to keep the cost low.
Timeless Beauty
The sandy hue of maple is a timeless look, so property owners don't have to worry about it going out of style.
Subtle Appearance
There's very little grain in maple, giving it a subtle and clean finished look, making it a perfect understated flooring choice.
Eco-Friendly
Maple has a short growing period, so it's more eco-friendly than many other hardwoods.
Cons of Maple Flooring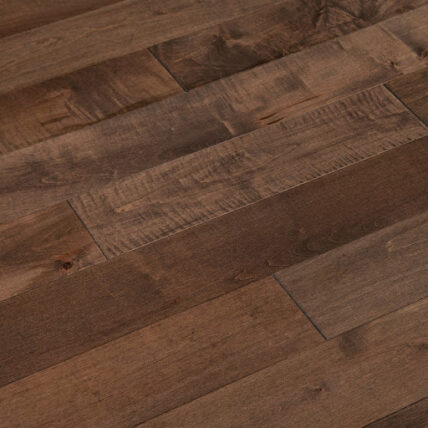 There are also a few disadvantages of maple wood. Here are some of the top cons of maple flooring:
Difficult to Stain
Maple has a tight grain making it challenging to stain. In addition, some areas have a more open grain, which can cause the stain to take more in those areas. As a result, stained maple can look patchy and uneven.
Easily Scratched
Maple floors scratch relatively easily. A high-quality sealant prevents the worst of it, but homeowners should expect some scratches on their maple floors.
Sensitive to Climate
Like most hardwood, maple is sensitive to temperature and humidity. It can split, warp, and buckle in the wrong climates.
Discoloration Over Time
Maple will get darker over time, and if exposed to direct sunlight, it can turn a shade of yellow.
Lack of Grain Pattern
Maple's subtle grain gives it a really uniform and understated texture, so if you're looking for wood with plenty of texture and character, maple is not what you need.
Maple Flooring Costs
Due to its abundance, and fast-growing nature, maple flooring costs remain relatively affordable. The price varies based on manufacture, grade, and other specifications. However, on average, maple hardwood costs between $6-$14 per square foot, not including installation.
Maple Flooring Alternatives
If you love the look of maple, but want an alternative with less disadvantages, look no further than these three maple flooring alternatives:
Maple-Look Vinyl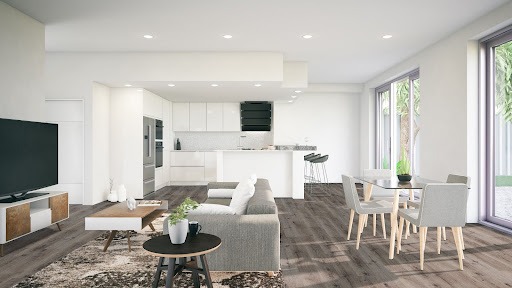 Maple-look vinyl lacks many of the common disadvantages of real maple wood floors. Luxury vinyl floors are stain-resistant, spill-resistant, scratch-resistant, and durable. Some varieties of vinyl are even waterproof.
Laminate Maple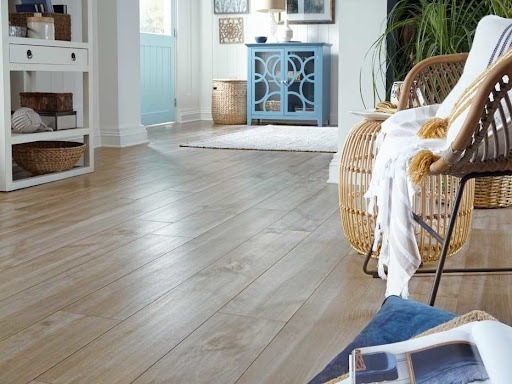 Laminate is a manmade material that can mimic the look of natural maple floors. It is an affordable alternative to natural hardwood that's easy to install, and since it's manufactured, you can get the exact stain and final look you want without the hassle of staining.
Maple Engineered Hardwood Flooring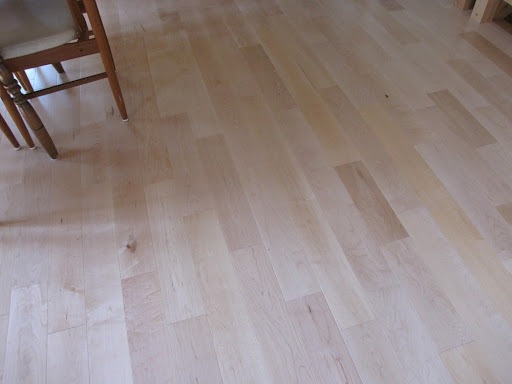 Engineered maple features a top layer of maple over a plywood, hardwood, or high-density fiber core. Engineered hardwoods are much more resistant to unstable climates, so you can use them in areas like basements, where you couldn't use natural maple.
The Best Way to Buy Maple Flooring
If you've decided you want to move forward with maple flooring, the next step is finding a manufacturer you can trust. As with all things, the final result will depend on the quality of materials.
If you're looking for high-quality maple hardwood, maple-look vinyl, laminate maple, or engineered maple, look no further than BuildDirect. We have the widest selection of premier maple flooring, handpicked and crafted by industry experts, all at an affordable price point.
Plus, if you become a ProRewards member, you get access to unlimited samples, on-site delivery, exclusive discounts, and more. Become a Pro today!
---
---