Farmhouse Style Flooring: Types & Design Ideas
The modern farmhouse design aesthetic combines a cozy style with a contemporary motif. It's the perfect blend for an interior designer who wants their home to be modern and chic, but also comfortable and inviting.
One of the most crucial features of this design aesthetic is farmhouse style flooring. As many modern designers have embraced country-style living, the natural wood grain look that's so common to the farmhouse style has exploded in popularity.
What is Farmhouse Style Flooring?
The modern farmhouse design style is a throwback to when most people grew up and raised their families on a farm. The décor was distressed, everyone was running barefoot on the hardwood floors, and it wasn't uncommon for a chicken or two to meander in through an open door.
Many things have been changed or altered in the modern adaptation, but farmhouse style flooring has stayed relatively close to the source material. It's all about the natural woodgrain and that rustic, sturdy appearance.
Types of Farmhouse Flooring Materials
There are many types of farmhouse flooring. Here are the best flooring materials you can use to achieve the farmhouse look:
Hardwood
Hardwood floors are timeless and luxurious. They've been around for centuries, and many buyers include them on their new home wish list. Hardwood is the best way to get a natural, unique woodgrain look perfect for farmhouse style flooring. Hardwood is also durable, long-lasting, and stylish.
Prefinished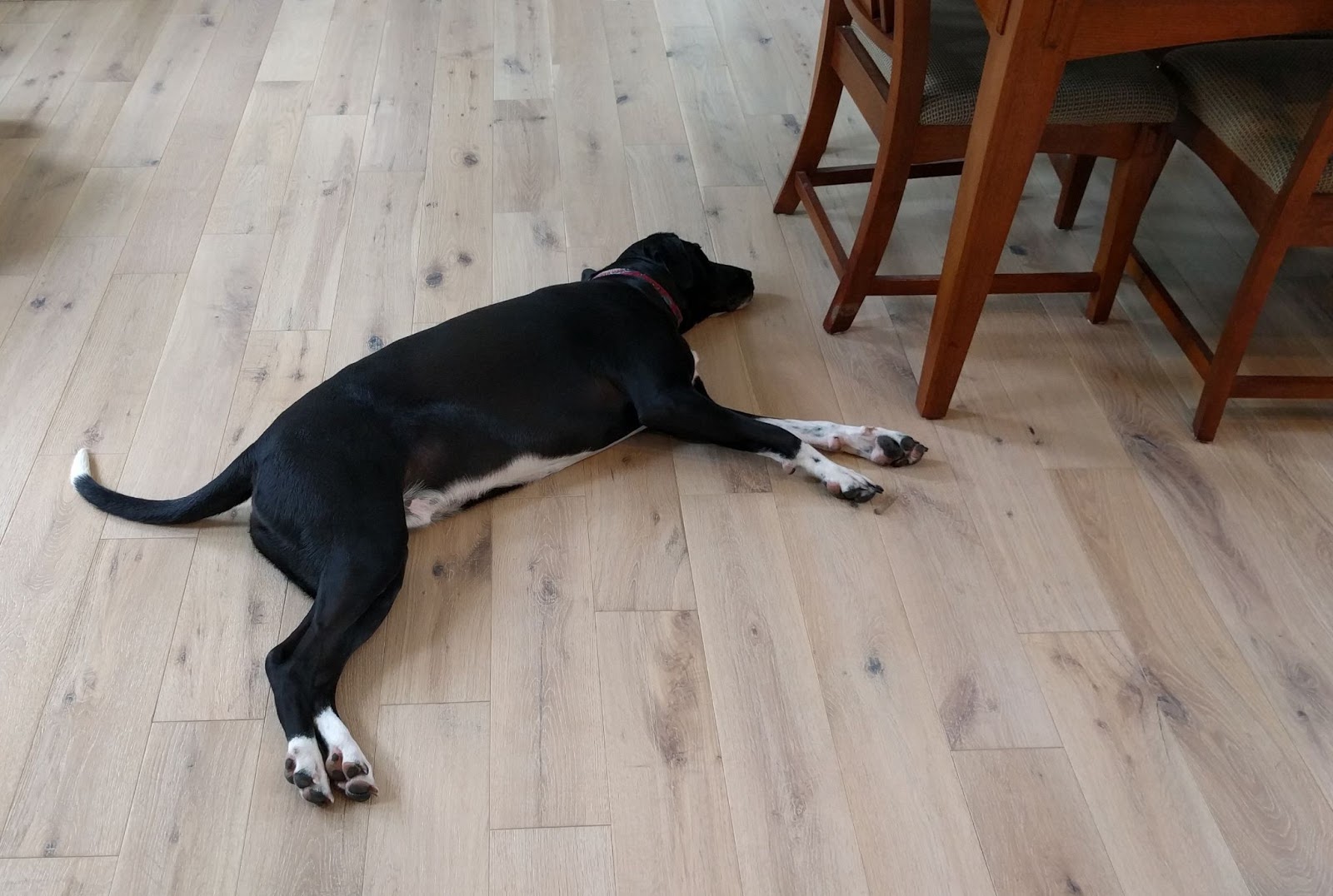 Prefinished hardwood is perfect for a builder looking to save some time. The difference between prefinished and unfinished hardwood is in the name. Prefinished hardwood is stained and sealed before it's installed, which makes the installation process much quicker. A prefinished hardwood floor is a rustic and cozy complement to a modern farmhouse design aesthetic.
Unfinished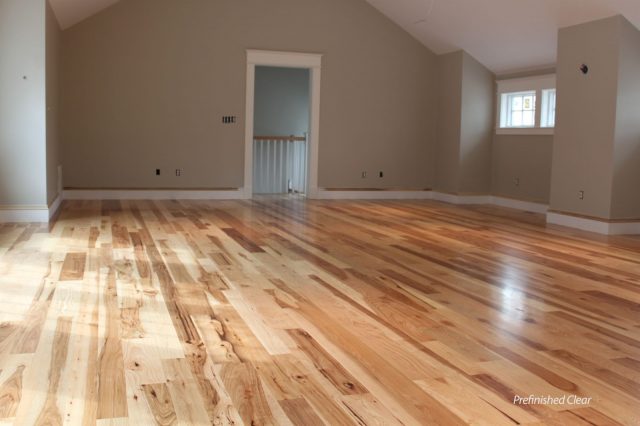 When you purchase unfinished hardwood, you receive the product completely raw. As a blank canvas, this is perfect for the builder who wants something completely customizable. Keeping the material raw allows you to apply your own coloring stains, lacquer, and protective layering. From red oak to hard maple to hickory hardwood, you can't go wrong with this option.
Engineered Hardwood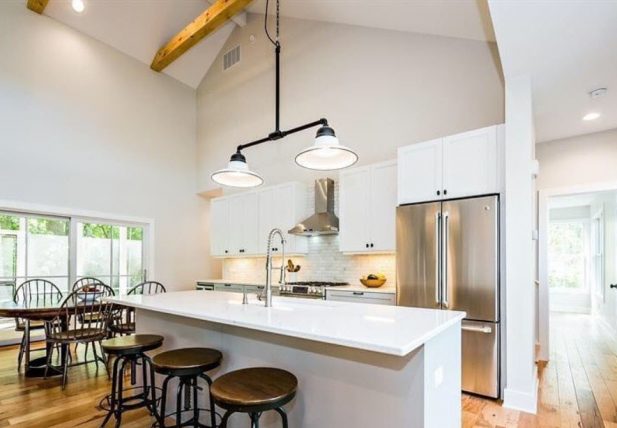 Engineered hardwood provides the benefits of a hardwood floor, without all the maintenance. It's more affordable, moisture-resistant, and comes in modern farmhouse styles. Pair your new engineered hardwood floors with any contemporary style, and the results will be outstanding.
Vinyl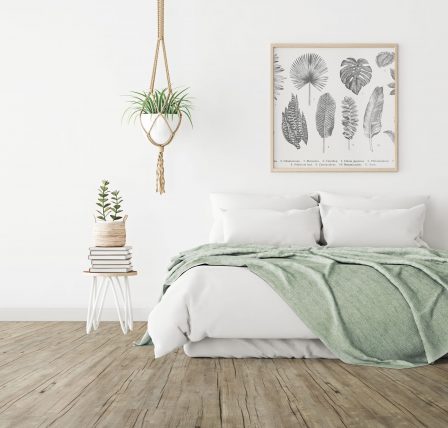 Vinyl plank flooring is the optimal choice for anyone who wants the natural woodgrain design aesthetic at an affordable price. Many homeowners choose this option due to its high-end appearance and unmatched durability. There's no need to worry about moisture damage or heavy foot traffic with vinyl plank flooring.

Laminate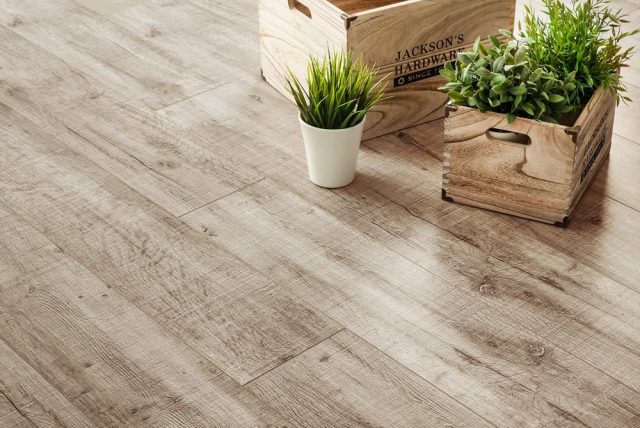 A long-time favorite for countless homebuilders, laminate flooring is the most budget-friendly farmhouse style flooring option on this list. It's easy to install, incredibly durable, and perfect for anyone looking for a large variety of natural woodgrain colors and styles.
6 Design Ideas for a Farmhouse-Style Home
1. Greys and Greens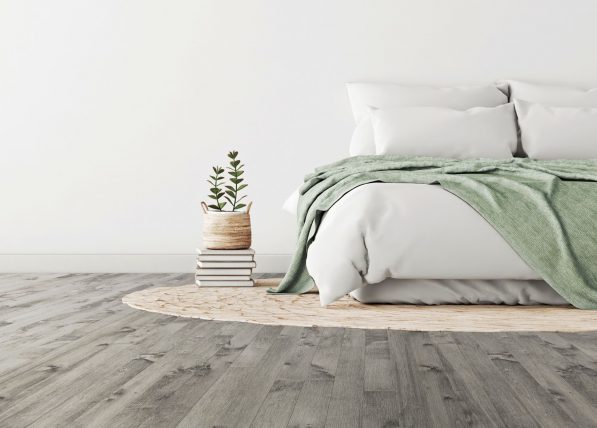 A luxurious gray maple hardwood pairs perfectly with earth tones. You can bring in the outdoors with plenty of natural light and small plants. This design aesthetic adds life and dimension to any space.
2. Bandsawn Texture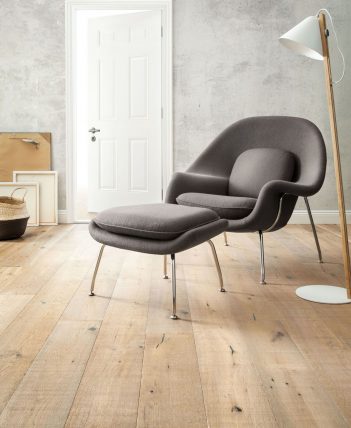 Utilizing a bandsawn texture adds dimension to your hardwood floors without pulling focus. This is a more rustic option, which is absolutely ideal for farmhouse style flooring. Pairing bandsawn flooring with texturized walls and industrial-style furniture will allow you to carry a texturized theme throughout your entire home.
3. Light and Bright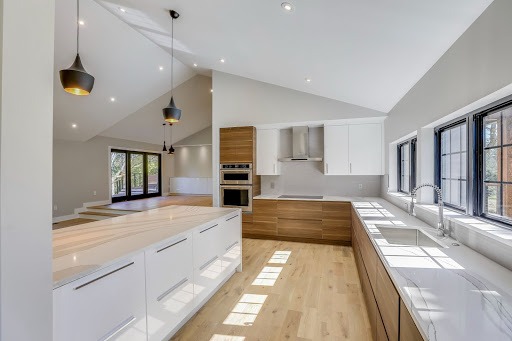 Take your farmhouse style flooring to the next level with a light and bright aesthetic. A pale oak is an ideal addition to white countertops and cabinets. Don't forget to keep those windows wide open to let in as much natural sunlight as possible.
4. Dark Brown
Go vintage with a dark brown farmhouse style hardwood floor. The deeper tones in the woodgrain tend to stand out, and the seams between the boards create phenomenal dimensions. You can also create a stark contrast with white furniture and pops of earth tones.
5. High-Variation Flooring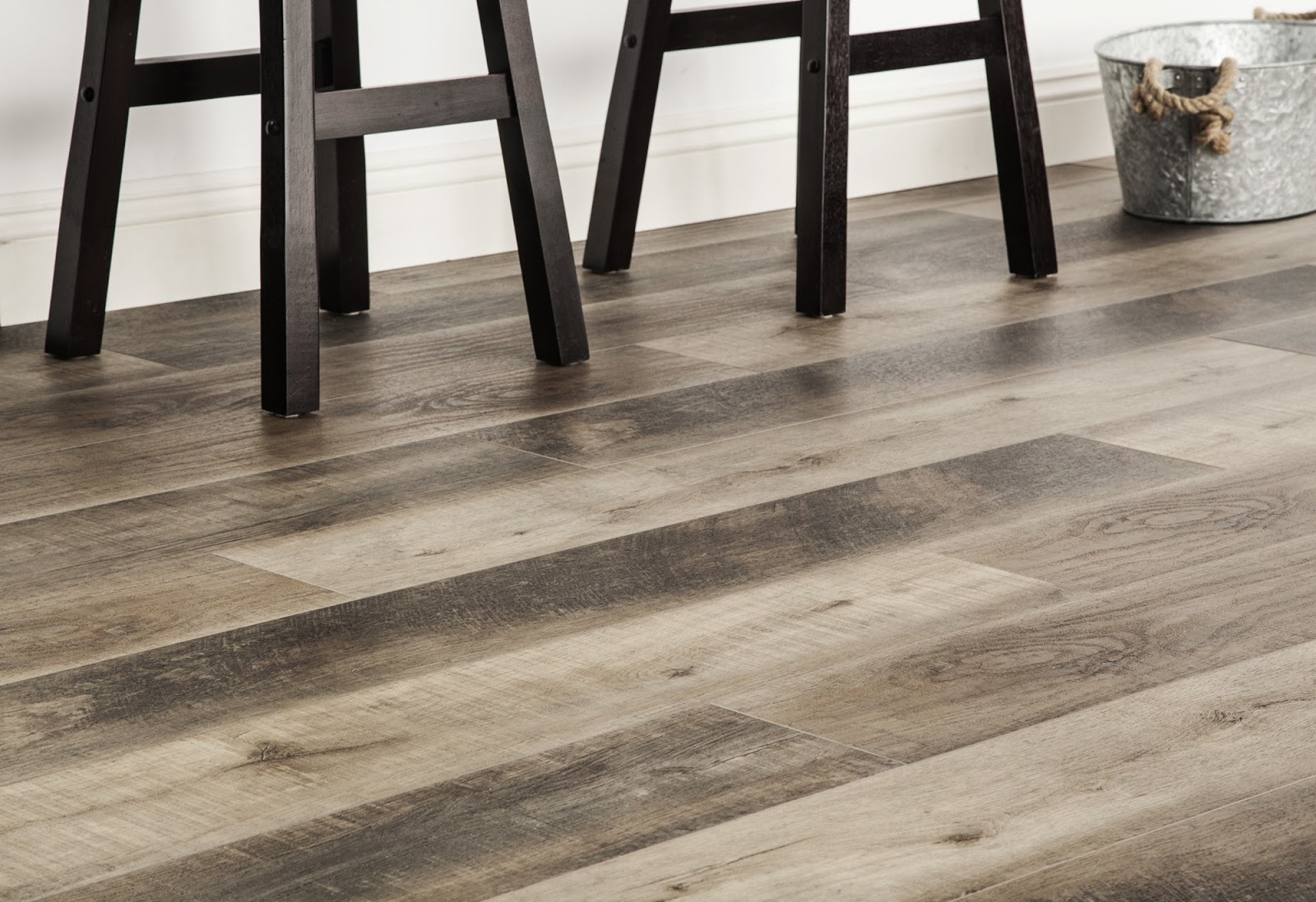 Choosing a high-variation farmhouse style flooring can capture a lot of attention. Creating a consistent blend between dark and pale-toned woodgrain not only heightens the personality of a room but also adds drama. Pairing this flooring style with white walls and black furniture and fixtures builds a consistent story of contrast, which is both intriguing and daring.
6. Herringbone Layout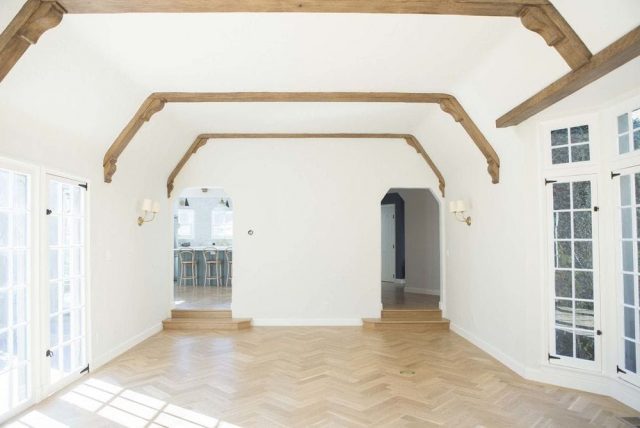 The herringbone layout is both artistic and luxurious. This flooring style has a creative flair, pairing perfectly with your modern farmhouse aesthetic. Combine this style with bright walls and pops of dark-toned woodgrain to take your design to the next level.
How to Buy and Install Your New Flooring
At BuildDirect, we offer every kind of flooring type you'll need to accomplish this rustic and charming aesthetic. Plus, if you sign up for our PRO Rewards membership, you can get on-site delivery, 5% credit, unlimited free samples, exclusive deals, and more!
Become a PRO now, and don't miss your opportunity to get those beautiful farmhouse-style floors at a price that fits your budget.

---
---