The Pros and Cons of Loose Lay Vinyl Plank Flooring
If you're interested in vinyl plank flooring and have been doing your research, then you've probably come across "loose lay vinyl planks," a style of vinyl that is touted for its affordability and ease of installation.
However, with so many great options available on the market, how do you know if loose lay vinyl plank flooring is right for your project?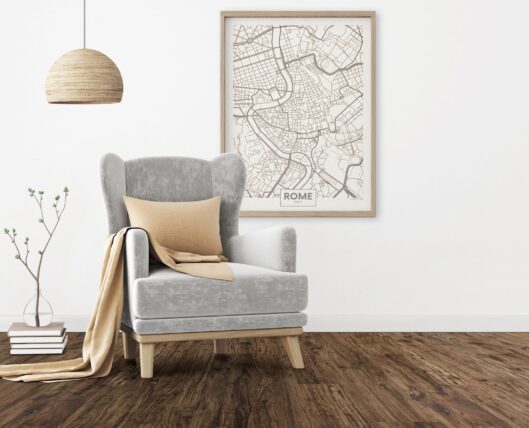 What is Loose Lay Vinyl Plank Flooring?
"Loose lay" refers to the installation method, while "vinyl plank" refers to the material. This type of vinyl utilizes weight and rubber backing to stay in place, unlike other vinyl flooring options that require glue, nails, or interlocking mechanisms. As a result, this is an ideal flooring option for many home builders and designers.
Of course, it isn't without its flaws. Here are the various pros and cons of loose lay vinyl plank flooring to help you decide if it's right for you:
Pros of Loose Lay Vinyl Flooring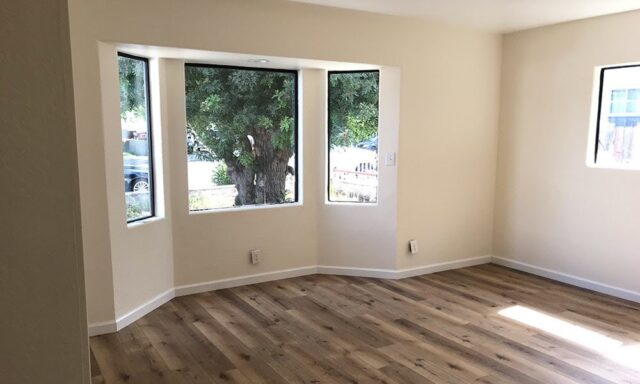 The option to forgo glue and nails during the installation process can be beneficial for a few reasons.
Easy to Install
Since there are no adhesive or interlocking tabs involved in the installation process, loose lay vinyl planks are one of the easiest floors to install. This is a perfect option for any DIYer. If a plank is damaged or ruined at any point, it is just as easy to replace.
Does Not Expand
Loose lay vinyl plank flooring won't expand or contract under extreme temperatures or high humidity. Of course, the same can't be said for all flooring options, which puts loose lay vinyl planks at the top of the list for resistance to natural elements and overall durability.
Affordability
This is an affordable option on two fronts. First, the material itself is cost-effective. Second, if you install it yourself, you'll save money on the installation. Of course, even if you hire a professional, the installation process will be much more straightforward for them, which will reduce the cost of labor.
Easily Rearrange and Create Unique Patterns
Since loose lay vinyl isn't stuck to the floor, it's simple to rearrange the planks to create unique patterns whenever you want. With other flooring options, that's almost impossible. Loose lay vinyl's customizability and ease of installation are perfect for those who want the freedom to make changes to their floor design on a whim.
Cons of Loose Lay Vinyl Flooring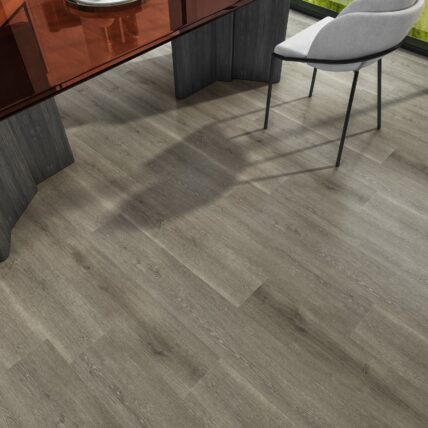 Unfortunately, it's not always a perfect fit. Here are a few disadvantages of loose lay vinyl plank flooring to consider when deciding which installation method is right for you:
Prone to Visible Seams and Lifting
Since loose lay vinyl planks aren't stuck to the ground, they may move or slide apart. As a result, planks may lift up or shift, creating visible seams. That being said, this shouldn't be a problem if the vinyl planks are correctly installed.
Not Entirely Water-Proof
If vinyl isn't installed correctly, it can create openings for dirt, grime, or water to build up. While the surface area of vinyl planks is water-resistant, the area beneath isn't waterproof. If water is allowed to build up in these cracks, which are hard to clean out, it can permanently damage your floors.

Installation Requires Detail and Care
The loose lay vinyl plank flooring installation process is one of the easiest on the market, but that doesn't mean it's a simple process that should be approached lightly. When installing loose lay vinyl planks, you must pay careful attention to every detail, ensuring the floors are free of dirt and the pieces fit together perfectly.
Only Available in Plank Format
Vinyl planks only come in a plank format, meaning you won't be able to get them in squares or other customized shapes. It is a relatively minor issue, but it may be a turn-off for some buyers.
The Best Uses for Loose Lay Vinyl Flooring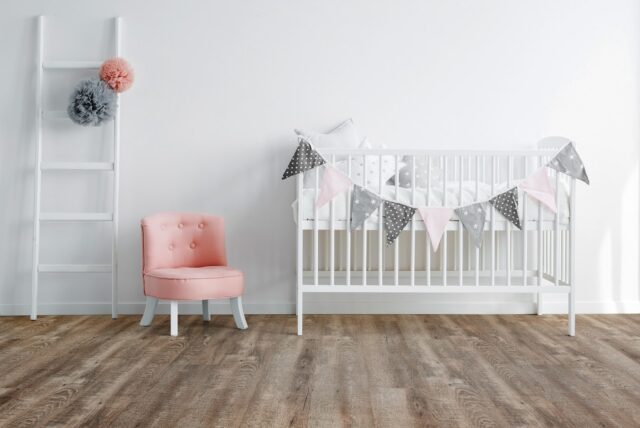 As long as it is correctly installed, loose lay vinyl flooring can go anywhere. It's a perfect way to elevate your living room and bedrooms. Due to their water resistance, they're an ideal option for bathrooms and kitchens, too. Vinyl planks are durable to extreme conditions, so they're a perfect fit for sunrooms and mudrooms.
Alternatives to Loose Lay Vinyl Flooring
Of course, loose lay isn't the only installation method available on the market. Here are some other vinyl plank options you can explore.
Glue-Down Vinyl
Glue-down vinyl may be one of the most complicated and thorough vinyl plank installation methods. As a result, we recommend that only professional installers and the most experienced DIYers attempt to install them. On the plus side, since glue-down vinyl planks don't shift or move, they don't have many of the issues associated with loose lay vinyl.
Click Lock Vinyl
Click lock vinyl is an incredible innovation that has revolutionized the installation process of vinyl plank flooring. It is not as simple as loose lay vinyl, however, click lock is easy to install and is still an option for a DIYer with some experience.
Peel and Stick
Peel and stick installation is as simple as it sounds. Of course, once it's attached to the ground, there's no turning back. As with any flooring option, installers should pay meticulous attention to ensure there's no excess grime or dirt before they start the installation process.
Choose the Flooring That Fits Your Lifestyle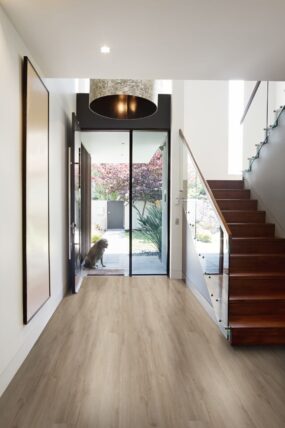 Are you itching to get started with your vinyl plank flooring installation? At BuildDirect, we specialize in putting our customers first, providing a wide selection of high-quality flooring materials, making us the ideal partners for contractors, builders, and DIYers alike.
Plus, if you sign up for our PRO Rewards program, you get exclusive access to a 30-day money-back guarantee, 5% credit, unlimited samples, on-site delivery, and more. Become a PRO today!

---
---