5 Options For Mudroom Flooring
What are your options for the best flooring for mudroom installations? Here are 5 mudroom flooring options to help to get you started.
***
The mudroom series continues…
Over the past two weeks, I've shared ideas and inspirational images for mudroom storage solutions and seating options. To wrap up the series, I thought it would be best to share some insight into different flooring options for a mudroom / entry space.
Since the purpose of a mudroom is to enter and remove all the "gear" worn outdoors or exit with all the "gear" ready to bare the elements, choosing the most appropriate flooring for your mudroom space is essential. It's best to choose a material that is durable, long-lasting, and will be cohesive with the rest of your interior decor.
Let's take a look at some flooring options that may work for your entry or mudroom space.
1. Ceramic Tile
Ceramic flooring is among the best tile flooring options for a mudroom entry. It's durable, easy to clean, environmentally friendly, and low maintenance. It's an affordable choice and can be an easy do-it-yourself weekend project. Using sand, clay, and glass, along with other recycled materials, ceramic tile is fabricated and is available in an array of shapes, sizes, and beautiful colors. Ceramic hardwood is an excellent option for mudroom flooring. It portrays the warmth of hardwood, but is easier to maintain.
2. Natural Stone
The beauty of natural stone is it's unique, one-of-a-kind quality. Depending on the stone selection, there can be beautiful veining and variation of color and texture. Unlike ceramic tile which is man-made, natural stone is taken and manufactured from quarries all over the world.
Many natural stones like slate are very affordable, but other rare stones can often be very expensive – it all depends on the availibility. When properly sealed (which needs to be done about one a year), natural stone is durable and easy to maintain. Choosing a natural stone or tile that has a rough texture instead of a polished finish will be better as a non-slip surface.
The beauty of natural stone is put to good use in mudroom design. There is so much variation and textural relief that can't be achieved with another type of flooring – it really is a work of art.
If you like to be unique and desire lots of movement and variation, natural stone tile is a good choice. If you like a more monotone look with no maintenance, then ceramic tile is a great option.
3. Wood Floors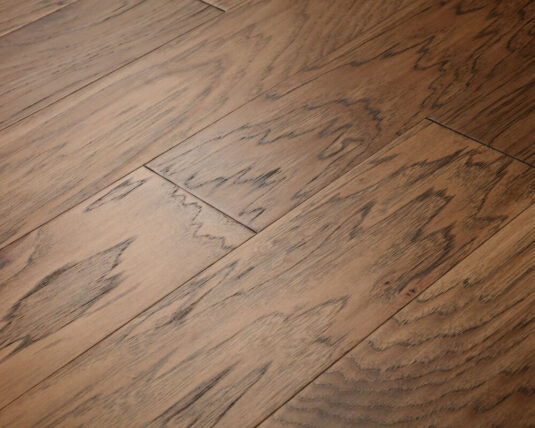 Being the most dependable and sturdy type of flooring, wood is often a favorite for high traffic spaces. Because of it's luxurious look, it's a very sophisticated and timeless selection. For a mudroom floor that gets lots of traffic, choosing an engineered hardwood is a good recommendation.
That being said, depending on the finish and stain color of wood flooring, it does lend itself to showing scratches and wear-and-tear over time. Select a laminate or engineered hardwood flooring with a wear layer that will stand up to traffic. Adding an indoor/outdoor style rug in any mudroom setting is another way to prolong the wear of a flooring material, especially wood.
Additionally, wood flooring in a mudroom is susceptible to overwetting and/or standing water due to wet boots, shoes, and umbrellas. It's important to wipe away any water so it does not penetrate into the wood. Alternatively, you can invest in waterproof engineered hardwood.
4. Luxury Vinyl Flooring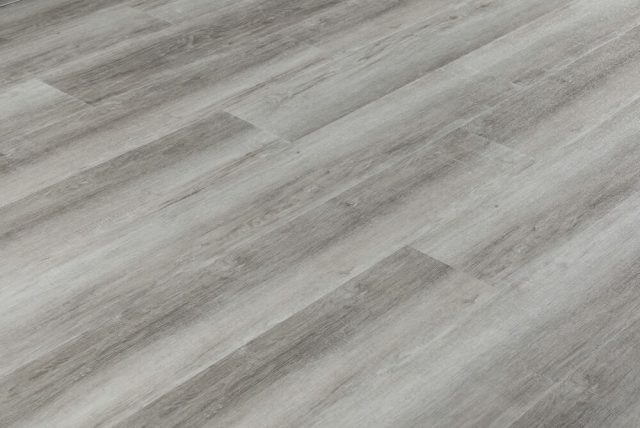 Vinyl flooring is an inexpensive and durable solution for a mudroom, which makes it a definite contender for best floor for mudroom installation. It will probably not last-a-lifetime, as some of the other options. However, it's extremely tough to wear and scratches, and essentially maintenance-free. Similar to ceramic flooring, there are an array of different sizes and styles for vinyl flooring. Depending on the size of your space, this could be an easy do-it-yourself weekend project since there are minimal tools required.
Choosing a material that works for your setting and home environment is key to the durability and life span of your mudroom floor!
5. Porcelain Tile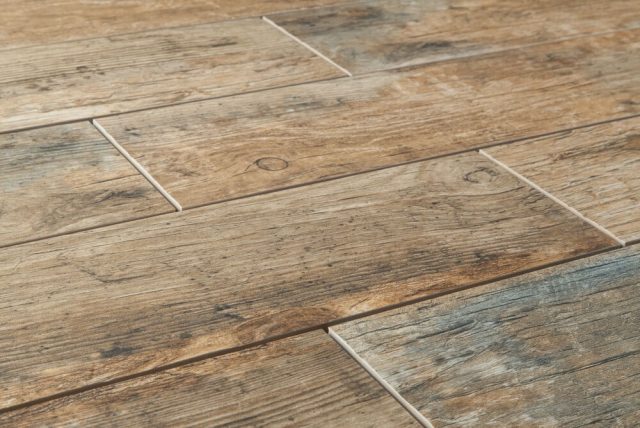 Like ceramic, porcelain is an excellent choice for mudroom flooring. With porcelain you can achieve the looks of natural stone like marble and slate, as well as wood. It is extremelly durable and less likely to scratch than real hardwood. It is also less impervious to water damage, which is crucial in mudroom flooring.
---
---