What are The Best Wood Flooring Brands? We Have 4 Top Picks
There are many things you have to keep in mind when shopping for hardwood floors: durability, style, price, and more. You also have to make sure to buy a high-quality brand, because low-quality options can spell disaster down the road.
However, finding high-quality hardwood isn't always such a straightforward task. There are many brands out there that are subpar products, but how can you know which hardwood brands are the best?
There are hundreds of hardwood floor brands on the market, so it can be challenging to determine whether you're getting high-quality hardwood for your project. Rather than risk it, stick with the top hardwood flooring brands.
These four are some of the best wood flooring brands on the market. If you go with one of these options, you're sure to end up with exactly what you want – a beautiful hardwood floor.  
1. Mazama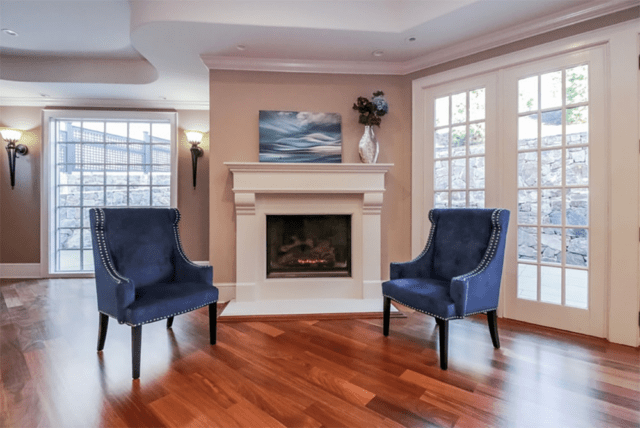 The Mazama hardwood floor brand is exclusively manufactured by BuildDirect. It features a range of different wood types, but it's primarily an exotic woods hardwood brand. It is an ideal hardwood floor brand for getting hardwoods like Teak, Acacia, Brazilian Redwood, Tigerwood, Brazilian Oak, Santos Mahogany, Kempas, and more.
These hardwoods range in color, from deep reds to gray, to light tans and almost black. There's a product to match nearly any color spectrum. This brand also features a wide range of texture options, including smooth and handscraped.
2. Jasper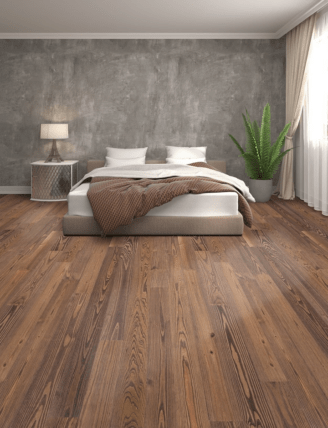 Jasper Hardwood is exclusively manufactured by BuildDirect. This brand currently carries 204 different products, separated into different collections depending on the type, finish, and style.
The Jasper Hardwood brand primarily features Maple, Oak, Birch, and Hickory hardwoods sourced from Canada, Europe, and America. This brand also has an array of colors too, ranging from light colors, like natural maple, to deeper hues like black chocolate.
If you aren't sure if you're ready to commit to actual hardwood, the Jasper brand is an excellent choice, since they have engineered hardwood options too.
3. Vanier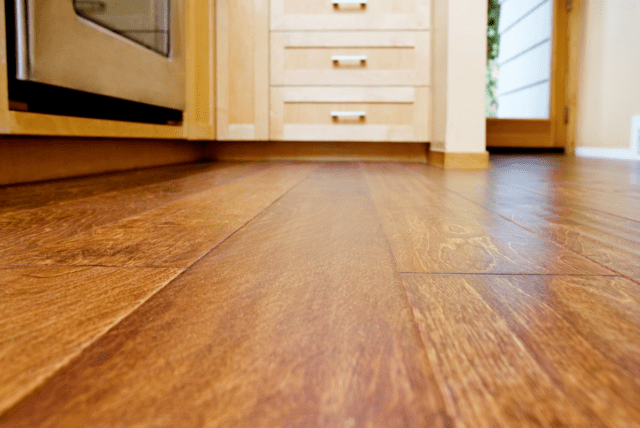 The Vanier brand is actually an engineered hardwood brand that's manufactured with durability in mind. From more traditional species, like Oak, to bolder choices like Brazilian Pecan, this brand truly has an option to fit any homeowner's design aesthetic.
There is such a wide range of options, it's no surprise that this brand also features an array of colors and texture techniques as well, making it super easy to find a product to match any design goals.
This brand is all engineered hardwood and built with durability in mind, and all the products in this brand feature impressive warranties. Some of them are as high as 50-year warranties for residential projects.
4. Yanchi Varuna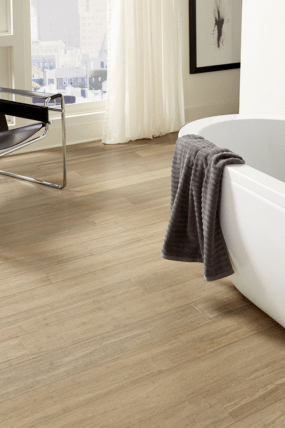 You can't make a list of the best hardwood floor brands without mentioning Yanchi Vanura. Yanchi Vanura is the premier brand for engineered Bamboo flooring. What makes it so spectacular? Well, for one, it's 100%-waterproof. It also has a rigid core, which increases its durability and strength.
It has a click locking system, which allows it to float over almost every hard surface, making it a perfect option for the DIY homeowner. In addition, this brand is so strong that it has a limited lifetime warranty.
It comes in several colors, including a variety of browns, a sandy hue, and more. It also includes distressing and handscraped features to add even more character and texture.
BuildDirect Carries the Top 4 Hardwood Floor Brands
Where can you find all these hardwood top hardwood brands? BuildDirect carries all four of these top brands, and if you don't find what you're looking for in these selections, we offer a wide range of other brands, too.
No matter what budget, durability, or style goals you have, our expansive range of hardwood, engineered wood, vinyl, and wood-look tile are sure to give you the hardwood floors you want.
---
---