What to Ask When Shopping for Hardwood Flooring
When you're thinking about getting hardwood flooring installed in your home, there are certain questions you should consider. Questions like which hardwood species to invest in or how can I protect it from being damaged? These are a few items you need to ask that ensure you're better informed about your choices. Before you make the final decision, be sure you have the answers to these below questions.
When Selecting a Hardwood Species Which is Best for My Home?
When it comes to selecting a hardwood species, a lot comes down to your style and personal preference. Light hardwoods, like maple or ash, can make a room feel more open. They're also better for casual rooms. On the other hand, dark woods like mahogany and walnut make a room feel more formal. Once you decide on a color, you also need to consider your lifestyle. If you have a busy family with pets and children, you might want to consider a harder wood like Hard Maple, Brazilian Cherry, or Cumaru.
How Can I Prevent Damage From Children or Pets?
There are several steps you can take to protect your hardwood floors from accidental scratches from children and pets. First, place area rugs in heavy traffic areas such as the front door and hallways. Trimming your pet's nails and keeping your children's heavy toys off the hardwood floors can also prevent scratches. However, even with the best prevention, scratches can happen. Keep in mind that many scratches are just on the finish, and can sometimes be repaired with wax sticks.
How Much Will it Cost?
To figure out how much it will cost to have hardwood floors installed in your home, you first need to calculate the square footage of the room where you want the new floors. Then add 5 to 10 percent to that number to account for any waste or cuts. Next, multiply that number by the price per square foot of the boards you're considering. Finally, add a few extra dollars for extras such as shoe moldings and door thresholds. This number is how much it will cost for materials.
How Can I Keep My Floors Looking Like New?
Once you have your new hardwood floors installed, you want to make sure they stay beautiful for years to come. This means you need to practice some basic upkeep on them. First, your floors need a regular cleaning with a vacuum or dust mop to remove dust and dirt.
If you accidentally spill liquid on your floors, make sure you immediately clean it up with a soft cloth. If you let a spill remain on the floor it could damage the finish or the wood. Also, avoid walking on your hardwood floors with spiky shoes like high heels or sports cleats. These can cause deep gouges or scratches.
Your hardwood is more than just a floor covering; it's also an investment in your home. To make sure you're selecting the perfect hardwood flooring, be sure you get the answers to these questions so you get the right flooring for your house.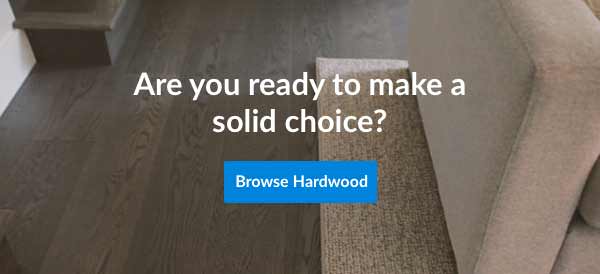 ---
---