American cherry is one of the most reliable of hardwood species in the United States. Here's why you might want to consider cherry wood for your next floor.
***
The thought of an American cherry tree is always going to conjure up an image of a young George Washington wielding an axe, his hands drenched in cherry juice as he takes the life of a sapling. But we all know that that particular story is more fiction than fact.
The first President of the United States was no more likely to have chopped down a cherry tree than any other species. And he probably wouldn't have gone out of his way to make short work of a tree that produces the primary ingredient in everyone's favorite Fourth of July picnic food: cherry pie.
But an American cherry tree provides one other major resource: it's one of the best sources of hardwood in the United States. Here's why you might want to consider cherry wood for your next floor.
American Cherry Stats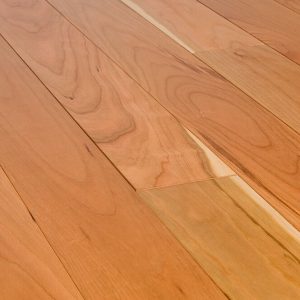 Latin name: Prunus serotina
Janka Hardness rating: 950 (softer than red oak)
Common color spectrum: Heartwood is light pinkish brown to a deeper golden brown and sapwood is creamy white
Stability: Very (better than red oak)
Where Is the Cherry Species Found?
Species of cherry, such as American black cherry, are native to the eastern regions of the country. All the way from Canada to Mexico, American cherries primarily occupy regions east of the Mississippi. Individual trees have been known to live for up to 300 years, but this is also a fast-growing tree that produces seeds as soon as ten years after planting.
Because they are so easily located and grown in many areas of the United States, cherry trees have long been harvested for more than their fruits. Cherries that produce fruit are also used for flooring, but their seeds are also a primary source of the poison cyanide. That's why you won't see cherry trees lining paddocks meant for livestock. Nonetheless, wood chips from cherry trees make excellent barbeque materials for smoking meats and vegetables.
Hardwood American Cherry Flooring Characteristics
Although cherry wood isn't the hardest of the hardwoods, it is extremely durable. That's why it's not only used for floors and furniture, but is one of the most well-respected materials for underfloors in the country today. It resists warping over time. Therefore cherry is a great choice if you're looking for dimensional stability.
American cherry floors, whether you prefer a classic hardwood or just the look of cherry color spectrums and grain patterns in a laminate style, are also beautiful on the surface. Lighter colors will complement a more traditional home look, as they are similar in shade to a pine or a birch, but with a slightly pinkish hue.
Deeper shades are also possible with cherry, as the wood naturally darkens with exposure to light, and can be stained easily with gel-based products as a result. When sealed with a transparent polyurethane coating, cherry wood floors will get about 25 percent darker over the course of its lifetime.
Furniture and Flooring: A Good Match
The other wonderful thing about cherry is that it's one of the most common woods used for furniture in the United States today. It is a stable material with a straight grain, which means that it's easy to manage with machine and hand-cutting. Combined with the fact that cherry is plentiful and fast-growing, this means that everything from cabinets to dressers to beds are likely to be found in cherry wood, especially on the east coast.
What does that mean for your home? Coordination. Having woods in a variety of colours all over your house can often make a space look poorly planned. Investing in a cherry wood floor means that it will be easy to find furniture that doesn't clash over the long term. And the fact is that cherry wood, especially in its plank flooring form, will last a long time.
I Cannot Tell a Lie: This Is a Great American Floor
There's no getting around it: Washington probably didn't cut down that cherry tree when he was six years old. But if he had, he'd likely have won the respect of his father, because cherry is one of the all-time greats of American resources. No lies required.
Renewable, beautiful, and available in light to rich shades, an American cherry product like our wonderful standard-width floors will look fantastic in any home. And because it's not imported, you can save money readily.
Your can even spend all of your extra pennies on that cherry pie. I know I would!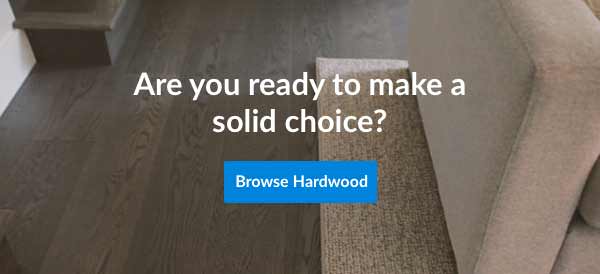 ---
---