What Are the Most Durable Flooring Options for Your Home?
From pet claws and muddy shoes, to heavy furniture and exposure to the outdoors, floors take a lot of abuse. Even the most well-kept floors can be damaged in an instant if they aren't rated for durability. That's why it's incredibly important to prioritize durability when you're choosing the flooring material for your next home improvement project.
What Determines Flooring Durability?
Many companies boast that their products are durable, but it's a term that is unfortunately vague, forcing contractors to have to dig a little deeper. That's why it's essential to know the difference between good marketing language and genuinely high-quality products.
Here are the ideal qualities you should look for when determining flooring durability:
Impact Resistance
Impact resistance is a vital part of durability because people drop things on accident all the time. Accidentally dropping something on your floor shouldn't affect its structural integrity. When looking for flooring durability, you should definitely make sure it has high impact resistance.
Water and Humidity Resistance
Water and humidity can be a floor's worst enemy, but are unfortunately common elements in rooms like bathrooms, kitchens, sunrooms, and basements. If water gets into the softer layers of your flooring and sits for an extended period, it can cause permanent damage. The most ideal way to protect your floors from water damage and humidity is to ensure they're water- and humidity-resistant in the first place. A moisture barrier is always recommended with most flooring installations.
Scratch and Scuff Resistance
The most common damage to flooring is from scratches and scuffs. Moving furniture , high heels, animal claws, and so much more can wreak havoc on your flooring. These kinds of event are typically not covered under warranties, as they are damage, not defects. When you're searching for floors with high durability levels, try to pick materials that list scratch and scuff resistance as a quality.
8 of the Most Durable Flooring Materials for Your Home
There are so many different flooring materials on the market, knowing which durability qualities to look for might not be enough. To help you get started, you should also know the specific flooring options that are known for their durability.
Here are eight of the most durable home flooring options for your next home improvement project:
1. Porcelain Tile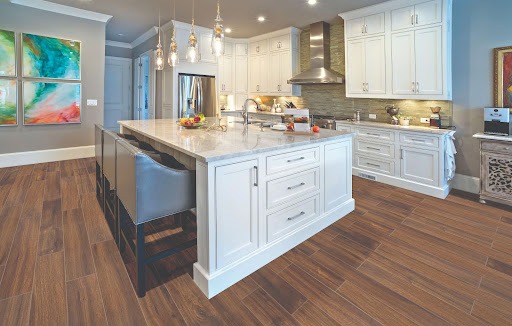 Porcelain tiles are created using a long kiln-drying process and are made from clay, with a high level of moisture resistance. As a result, they're a perfect flooring choice for bathrooms, basements, and kitchens since they won't buckle under a lot of humidity and water exposure.
2. SPC Vinyl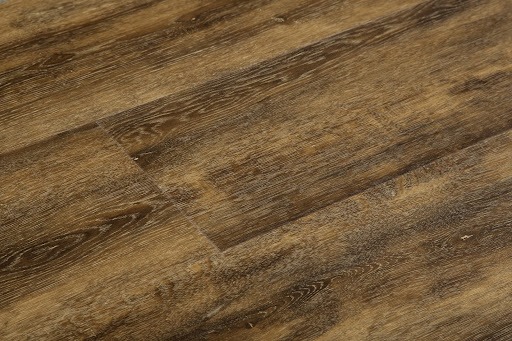 SPC vinyl, short for Stone Plastic Composite vinyl, is a revolutionary flooring option that has taken the home improvement industry by storm. They are designed with long-term needs in mind, require low levels of maintenance and provide high levels of durability. They have incredible water resistance, making them an ideal option for kitchens, bathrooms, and basements.
3. Ceramic Tile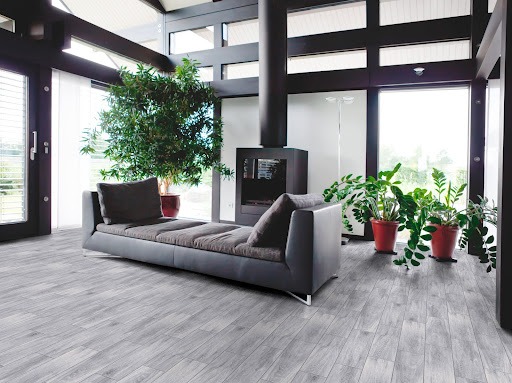 Ceramic tiles are durable, strong, easy to clean, and water-resistant. There are two types of ceramic tiles you should look for, glazed and unglazed Glazed ceramic tiles have a topcoat that makes them resistant to stains and water damage. Unglazed tiles are more affordable, but they are also more susceptible to stains.
4. Laminate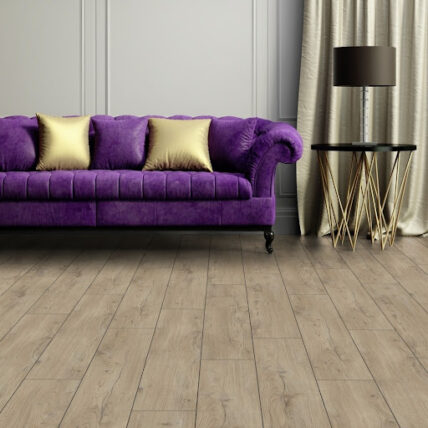 Laminate flooring is a favorite among DIYers and professional installers in the home improvement industry. It's a time-tested and easy-to-install flooring option that is affordable and reliable. It's also incredibly durable and scratch-resistant, holding up well under heavy foot traffic, abrasions, and pets.
5. Bamboo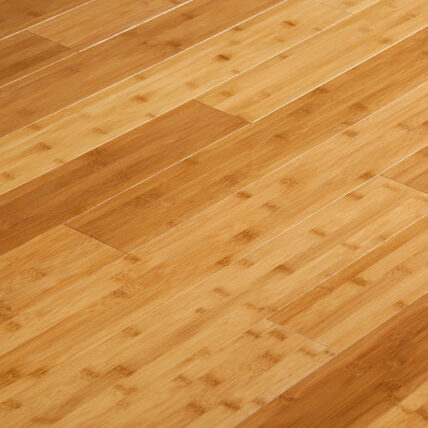 Bamboo is growing in popularity in the home improvement world as more and more homeowners choose to use this environmentally friendly flooring option for their homes. It's incredibly durable and stands up well against abrasions, children, and pets. Plus, it's extremely cost-effective and stylish, making it an ideal flooring option no matter what your budget dictates.
6. Sheet Vinyl

Sheet vinyl is an incredibly durable flooring option, and provides scratch resistance, impact resistance, and water resistance. It is also low maintenance and easy to install. Unfortunately, sheet vinyl is also relatively cheap and, as a result, isn't very attractive or stylish.
7. Hardwood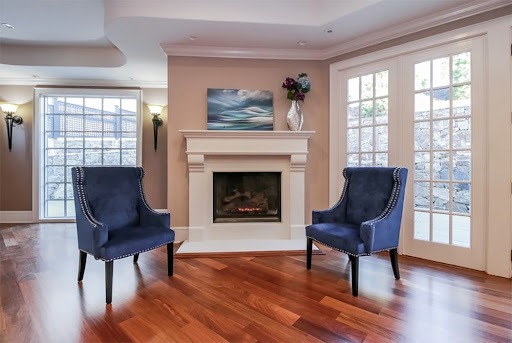 Hardwood flooring is one of the most stylish, durable, and long-lasting flooring options on the market, so long as they're well-maintained. Of course, with so many types of hardwood to choose from, shopping for them can be incredibly overwhelming.
One of the easiest methods to determine the durability and strength of hardwood is to check out its Janka hardness rating. This rating system gives each variety of hardwood a score based on its hardness and internal pressure. Cumaru, for instance, is one of the highest-rated and most durable hardwoods on the market, with an overall Janka hardness rating of 3,340.
8. Waterproof Engineered Hardwood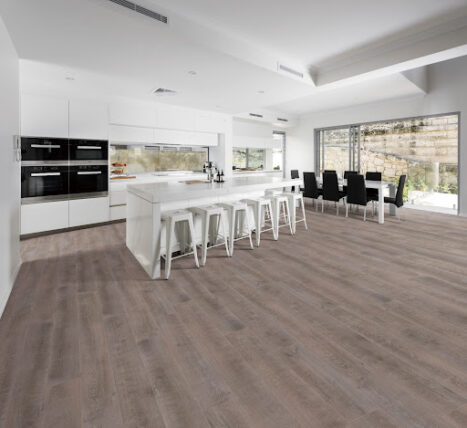 One of the primary drawbacks to hardwood flooring is that it's particularly vulnerable to water damage. Waterproof engineered hardwood solves that problem and delivers the same level of luxury, style, and dependability. It's the ideal option for anyone who wants hardwood floors but without all the maintenance.
How to Shop for Durable Flooring Products
Are you searching for durable flooring options for your next home improvement project? Consider shopping with BuildDirect, where every product is hand-picked by industry experts. Plus, if you become a PRO Rewards member, you will get instant access to exclusive deals, a 5% credit, unlimited samples, on-site delivery, and more.
---
---