The Pros & Cons of Drop and Done Flooring
Drop and done vinyl flooring is quickly becoming a favorite among homeowners, builders, and contractors. Designed to mimic the look of real hardwood, natural stone, this technological innovation is revolutionizing the way installers approach new flooring projects. So, why is drop and done flooring so popular?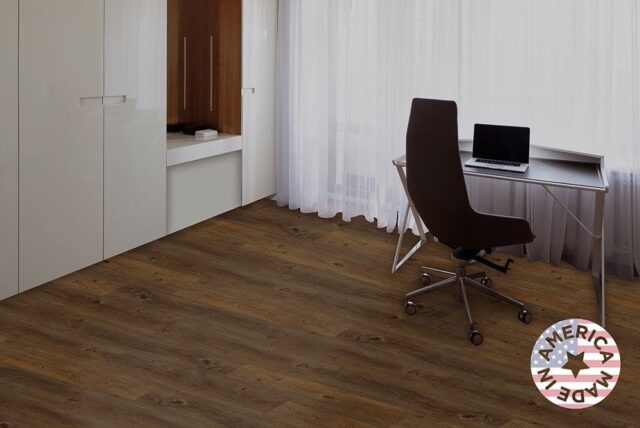 What is Drop and Done Flooring?
Drop and done flooring, otherwise known as loose lay flooring, is flooring that doesn't require glue, nails, staples, or click-lock technology to install. It's exactly what it sounds like. You simply drop them in place, and you're done.
Of course, it's not quite that simple, but it's as close to simple as you can get when it comes to installing new floors. Loose lay vinyl planks are created with a unique backing material that utilizes friction to stay in place. Plus, the planks are thick and heavy, so they will not move once the entire floor is completely covered.
What Flooring Materials are Drop and Done-Friendly?
Drop and done flooring is typically limited to materials that come in planks. While many may think of click-lock technology as drop and done-friendly, it isn't. The installation is straightforward, but it's still not as easy to install as loose lay floors.
Loose lay vinyl planks are perfect for anyone who wants the look of hardwood or natural stone without all the fuss.
Pros of Drop & Done Flooring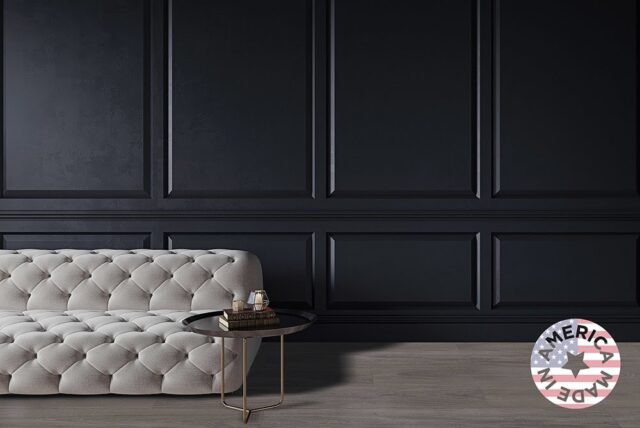 There are many benefits to drop and done flooring, ranging from cost and installation to durability and comfort. No matter your style, budget, or expertise, there are several reasons to consider loose lay flooring for your next flooring project.

Installation
This is an obvious pro, which means it definitely belongs on this list. The terms "drop and done" and "loose lay" aren't just names; they're significant selling points. Installing loose lay vinyl planks is simple and easy. A contractor or experienced DIYer can accomplish this with half the effort typically required to install new floors.
Durability
Vinyl planks are highly durable, scratch-resistant, water-resistant, and won't buckle under the pressure of heavy foot traffic.
Repairs and Replacements
Ruined or damaged floors can be a nightmare. Luckily, that's much less likely if you choose loose lay flooring. In the unlikely case that it does happen, repairs and replacements are a breeze. Since they aren't glued or stapled down, a plank can be lifted up and replaced in minutes.
Cost
Drop and done flooring materials not only cost less than real hardwood, but they also require fewer installation materials. That means you get to save on glue, staples, tools, and other costs that are typically incurred during flooring installations. Since installing loose lay flooring is so easy, it also significantly lowers the cost of labor because it takes less time to install.
Cons of Drop & Done Flooring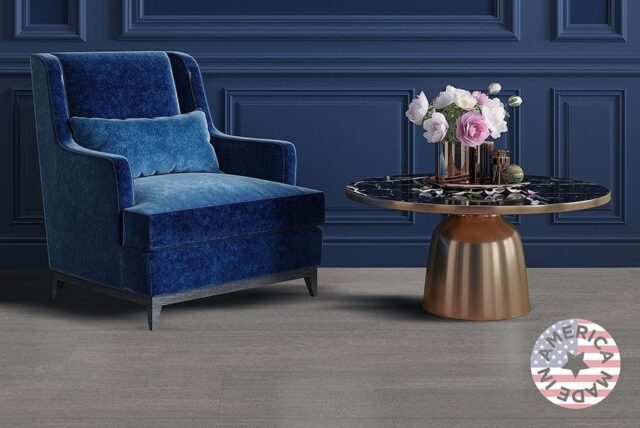 Of course, while there are many benefits to drop and done flooring, there are also some drawbacks. Most of them aren't quite deal-breakers, however they are important factors to consider.
Limited Shapes and Designs
The look of vinyl planks is typically limited to natural stone or hardwood. They only come in a plank format, which may ultimately restrict your flooring possibilities. That said, natural stone and hardwood planks are incredibly luxurious flooring options.
Installation Can be Tricky
Installation is straightforward for drop and done flooring, however there's also a complexity to it. Your subfloors must be completely level and clean, so the planks lay completely flat without trapping dirt and debris underneath. Measuring and cutting planks to fit perfectly within an allotted space can be challenging. If you don't have a lot of experience installing floors, you might run into some trouble.
Seams May Appear
No flooring is infallible, and that includes vinyl planks. Over time and under heavy foot traffic, perfectly installed planks may move or adjust, and unfortunately, even a tiny bit of movement can create visible seams. If this happens, you should fix it immediately so it doesn't get worse or cause additional problems.
Install Drop and Done for a Quick and Reliable Flooring Solution
Like all flooring options, drop and done flooring isn't impervious to damage or lacking imperfections, but it's still a terrific flooring option. Whether you're talking about loose lay vinyl planks they're highly durable, resistant to all sorts of damage, incredibly luxurious in both color and style, and the installation process is super simple.
At BuildDirect, we make drop and done flooring even more effortless. If you sign up for our PRO Rewards Program, you get instant access to exclusive deals, unlimited samples, on-site delivery, a 5% credit, and more! Become a PRO today!

---
---