American Black Walnut: Pros and Cons
The American black walnut tree is one of our most treasured natural features, not only for the rich, flavorful nuts it produces but also for its handsome, dark wood flooring. It is often highly prized among woodworkers for the gorgeous grain and color it features. It also happens to be easy to maintain, making it a perfect fit for homeowners who want a distinctive yet no-hassle hardwood flooring option. Learn more about the benefits and drawbacks to using American black walnut hardwood floors in your home in the following guide.
American Black Walnut Hardwood Basics
If you're considering choosing American black walnut for your home's flooring, you'll want to learn more about the pros and cons of working with this type of wood. Before we delve into those details, let's look at some of the key details about this beautiful hardwood flooring option.
Source: Central and Eastern United States
Janka hardness rating: 1,010
Color: Ranges from light, pale brown to dark chocolate brown, some undertones of gray.
Grain: Very fine and straight, with light and dark variations and few knots.
Installation: Easy to install; DIY installation is an option.
Staining: Easy to stain and polish, but wood dries slowly.
Maintenance: Sweep and vacuum regularly, use light oil to clean.
Dimensional stability: Average.
Durability: Resistant to infestation, rot, water damage, and mold.
Affordability: Relatively expensive, but cheaper than Brazilian walnut.
You'll want to take all these factors into consideration when you choose the hardwood flooring for your home. Read on to learn more about the detailed pros and cons of this flooring option.
The Benefits
For many people, the most alluring feature of American black walnut is its appearance. It tends to have many variations between light and dark, though a darker color seems to be the most popular choice. As far as undertones go, this wood is unique in that it can have undertones of gray in some pieces, and the grain may even have a reddish or purplish shade to it. The color can also darken over time like a patina. This creates a rich overall color that is absolutely stunning when added to any home.
Grain
The tight grain of American black walnut wood flooring also gives it a uniform look; there's usually little hassle in finding pieces that line up well together to create a cohesive appearance. However, the uniform grain doesn't make it look overly sleek or modern. In fact, the variations of light and dark in the grain of the wood gives it a more rustic appearance, which makes it better suited to more traditional décor.
Staining
This flooring is easy to stain according to your preferences. If you prefer a different tone for your walnut wood flooring, it will take stain very easily. Just leave ample time to complete this process, as black walnut wood does dry quite slowly.
Maintenance
Another major benefit for busy homeowners is that black walnut hardwood flooring is easy to maintain. The darker color can hide dust and dirt initially, but it's important to sweep and vacuum regularly. This removes particles from the floor that could create grime buildup or even scratch the surface of the wood. Beyond that, the wood can be treated with a light oil instead of a wax for a quick and easy polish. As with any hardwood flooring, you should also reseal these floors every few years.
Value
Finally, you'll be happy to learn that black walnut adds value to your home. This is considered a luxurious hardwood that adds much style and charm to your house. Take good care of your American black walnut floors and you'll get a good return on investment should you decide to sell.
The Drawbacks
Cost
For many homeowners, the most prohibitive feature of American black walnut wood flooring is its cost. It is a relatively expensive choice for hardwood flooring, especially compared to more budget-friendly options such as American oak, ash, cherry, and maple. However, it is definitely less expensive that Brazilian walnut, which is another high-end flooring option.
As mentioned above, having American black walnut floors does increase the value of your home when you keep the floors in good condition. But there's no denying this hardwood flooring option does require a significant upfront investment.
Hardness
The hardness of American black walnut wood is another drawback to consider. With a Janka hardness rating of just 1,010, it is significantly softer than some other popular hardwood flooring options, including red oak, yellow birch, ash, American beech, white oak, and maple. In fact, some of the hardest options, such as Santos mahogany and Brazilian cherry, have a rating that is more than double that of American black walnut's.
Though it is on the softer side, American black walnut wood is still suitable for home flooring. However, you'll have to be a little more careful about preventing scratches and scuffs on your floors. Consider placing rugs or runners in high-traffic areas to protect your American black walnut wood floors, and place pads under the legs of all furniture to prevent indentations forming over time.
Despite these recommended precautions, American black walnut wood is still quite stable and durable. It is not known for warping in extreme climates, and it is resistant to water damage, mold, infestation, and rot.
Have you Made a Decision?
Finding the right hardwood flooring for your home may take some time and research, but the investment will be well worth it. If you choose to add American black walnut wood floors to your space, you'll be making a great long-term investment. It will increase the overall value of your home while also adding a warm, welcoming style. Use this guide to the wood's pros and cons to decide if it is the right fit for your tastes and lifestyle.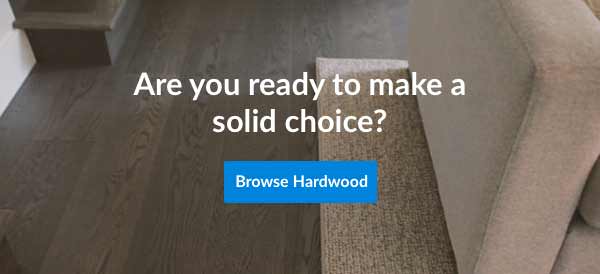 ---
---