The Best Flooring for Extreme Temperatures
Extreme temperatures can cause unexpected damages to floors. That's why your location's temperature and climate should play a role in the flooring you choose, especially if you're in an area that experiences extreme temperatures.
The best flooring for extreme temperatures depends on your specific climate because each harsh environment affects floors differently. Let's look at the top flooring choices for various climates:
The Top 3 Choices for Dry Climates
Dry air can have disastrous effects on certain flooring types. It can cause issues such as shrinking, gaps, and cracks. Thankfully, if you select one of the following floor types, you can minimize your chances of these types of issues.
1. Tile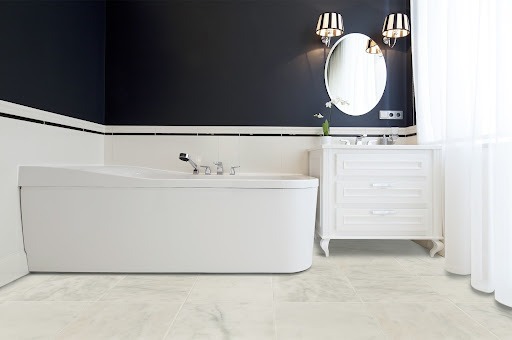 Tile is an excellent option for most climates, due to its insulative properties. Tile is usually cool underfoot, so it works really well in hot and dry areas. It also comes in a range of colors and patterns to fit any motif.
2. Engineered Hardwood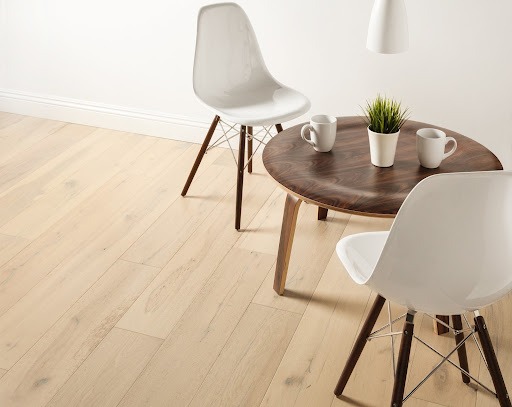 Engineered hardwood is a fantastic option for those looking for the look and feel of hardwood without the worry of shrinking and cracking. Engineered hardwood has several manufactured layers under a top layer of real wood for added protection and stability, which prevents warping and cracking even in dry climates. Engineered hardwood is better than solid hardwood for withstanding dry climates but it's important to remember that it can still warp or crack.
3. Vinyl Planks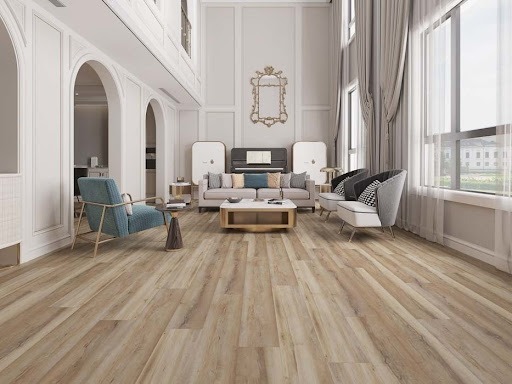 Vinyl planks are a highly durable and versatile flooring option. They resist scratches, moisture, and stains and are easy to install, clean, and maintain. Like tile, vinyl comes in a variety of looks and finishes. It can even mimic the look of natural hardwoods. Keep in mind, vinyl floors can expand if the temperature reaches above 85°F, and it can be damaged in direct sunlight. However, vinyl floors are a terrific alternative to natural wood in dry climates.
The Top 3 Choices for Hot and Humid Climates
Untreated wood products can expand and warp with high levels of humidity. It's a huge reason you want to avoid using wood in warm and/or moist areas of the home. However, if the weather is hot and humid, you might want to avoid hardwood altogether.
Here are three other options to consider:
1. Porcelain Tile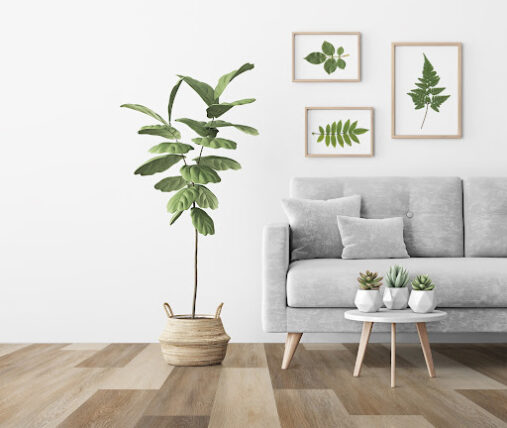 Porcelain tile is one of the top choices for moist areas of the home, so it's no surprise that it's a suitable option for humid climates as well. Porcelain tile is incredibly durable, and it won't expand or contract with the changing temperatures. It also won't absorb very much moisture, so you don't have to worry about warping.
2. Vinyl Planks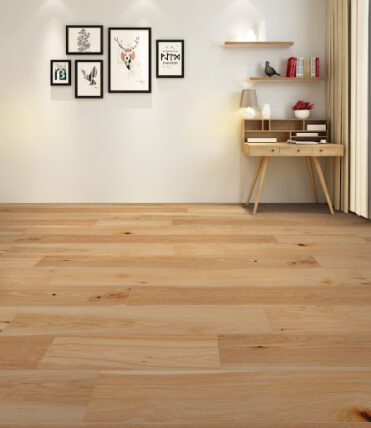 Vinyl is an excellent alternative to hardwood for humid areas because it's incredibly resistant to water. Some higher-quality options are even completely waterproof. As long as you properly install them, vinyl planks are extremely durable – even in hot and humid climates. However, keep in mind, vinyl planks do have temperature and humidity ranges, so they shouldn't be installed anywhere where the temperature is higher than 85°F, or the humidity is outside of the 30-70% rH range.
3. Waterproof Engineered Hardwood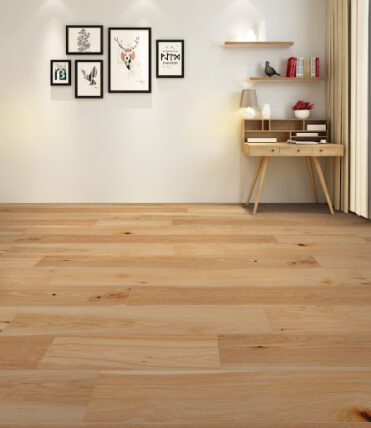 If you're in a humid area and want natural hardwood, then waterproof engineered hardwood is a better alternative. Waterproof engineered hardwood uses a top layer of waterproof hardwood affixed atop a vinyl core, resulting in genuinely waterproof flooring that has the character of natural hardwood. Because of its waterproof qualities it performs better in humid temperatures than hardwood. However, engineered wood can still be damaged in areas with high humidity. So, it's best in areas where the humidity is 50% or less.
The Top 3 Choices for Cold Weather Flooring
Looking for cold weather flooring can be tough, especially if you live in areas prone to freezing and snow. You need floors that can resist moisture because of the snow and ice that gets carried inside. You will also probably want floors that aren't freezing and can provide a bit of extra warmth in those cold winter months.
Here are four stellar options for cold climates:
1. Vinyl Planks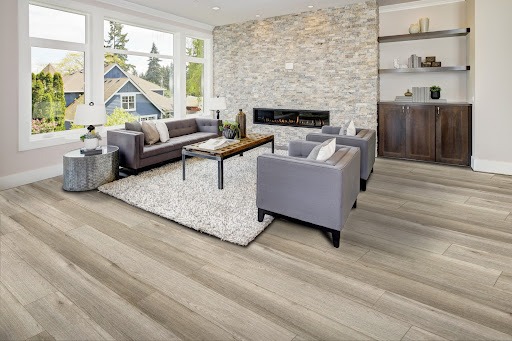 Compared to tile and hardwood, vinyl warms up incredibly fast. It's also highly water-resistant and sometimes even waterproof. As a result, vinyl planks provide a durable and versatile option that's warm and comfortable on the feet and is perfect for colder climates.
2. Laminate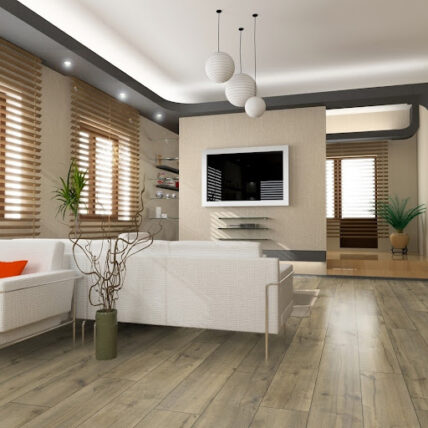 Laminate is a cost-effective option that's easy to install, and it has a lot of natural insulation, so it stays nice and warm even if it's cold outside. As long as you leave a slight gap around the perimeter of the room, laminate will look great even as it expands and contracts. It also resists water as long as you wipe up spills quickly.
3. Carpet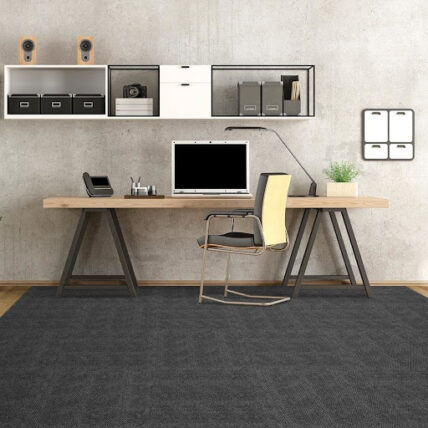 Carpet is the coziest option for freezing temperatures because it does a great job of keeping the space warm. However, if the flooring will be exposed to lots of moisture, you'll want to make sure that the subfloor has a good moisture barrier. Many people don't like carpet because of staining issues, but if you use carpet tiles, you can avoid many of the common pitfalls of traditional carpet.
4. Tile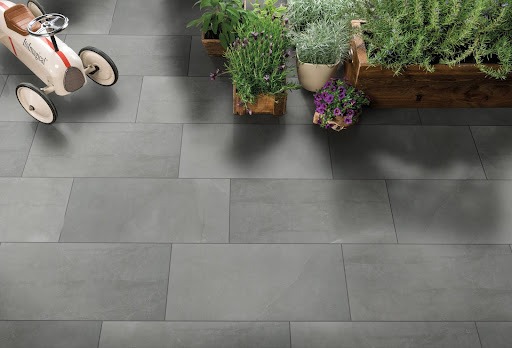 Tile might seem like a strange pick for a cold area, however, it's actually a great choice when paired with a radiant heating system since tile does a terrific job resisting the moisture that comes with freezing temperatures. Paired with a radiant heating system, tile can be a versatile and durable option for your project.
The Best Place to Buy Extreme Temperature Flooring
Ultimately, you need to consider your climate when selecting a floor type, especially if your area is subject to extreme temperatures. You also want to choose a manufacturer and supplier you can trust, since not all flooring is created the same way.
If you want the best flooring for extreme temperatures, look no further than BuildDirect. We have the largest selection of top-quality, weatherproof flooring perfect for any climate. Our floors are hand-selected by industry pros, and our prices can't be matched.
If you become a BuildDirect ProRewards member today, you'll get access to on-site delivery, unlimited samples, 5% credit back, exclusive discounts, and more. Become a Pro now for free!
---
---