Tips for Selecting the Perfect Flooring on a Budget
Taking on a home renovation project can be confusing. Factor in the cost and you may decide to leave your home as-is even if you know it could look and feel better. There's no need to break the bank when it comes to your home flooring.
That's because there are many flooring options that look great even if you don't have a huge budget. Many of these options are ultra-durable and designed for spaces with lots of foot traffic, pets and kids as well.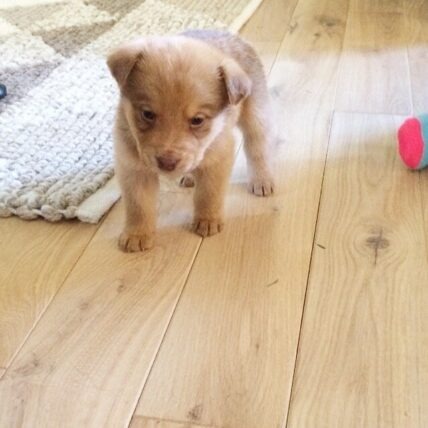 Use this guide to learn more about selecting the perfect flooring for your home on a budget. Getting gorgeous flooring is easier and more cost-effective than you think.
Choosing Flooring on a Budget
Spending a small fortune on flooring materials like marble is a possibility during any home renovation. In most cases though, high-end materials like marble will eat through your budget in no time. High-end materials aren't the only ones that will look like a million bucks in your home either.
Before you start shopping, take time to complete a budget for all of your home renovations. Chances are you're doing more than just upgrading your floors, so calculating what you can spend and what must be put aside for certain projects is essential.
Once you've determined roughly how much you can spend on flooring you can begin to source materials that will look and feel spectacular in every part of your home.
5 Tips for Selecting Flooring on a Budget
Selecting flooring on a budget doesn't have to be difficult. Below, you'll find a few essential tips to guide you on your search for the ideal flooring for every room in your house.
1. Research the Right Flooring for Each Room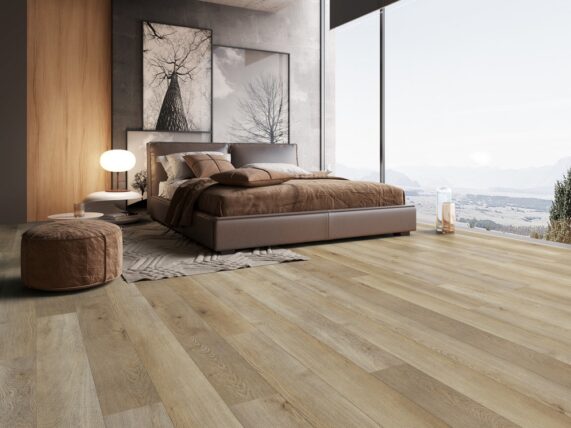 The right flooring material for your room depends greatly on what the room is used for. For example, you don't need water-resilient flooring in your bedroom, but you do need it in your kitchen and bathrooms, where spills and water damage are a major concern.
How flooring feels underfoot is also a major factor in rooms where you plan to spend time with friends and family. Soft, comfortable flooring is also important for many people in the bedroom.
Take time to consider what you need from flooring for each room you're renovating before you start shopping. That will help narrow your search so you can focus on materials that are functional and fabulous.
2. Find the Right Contractor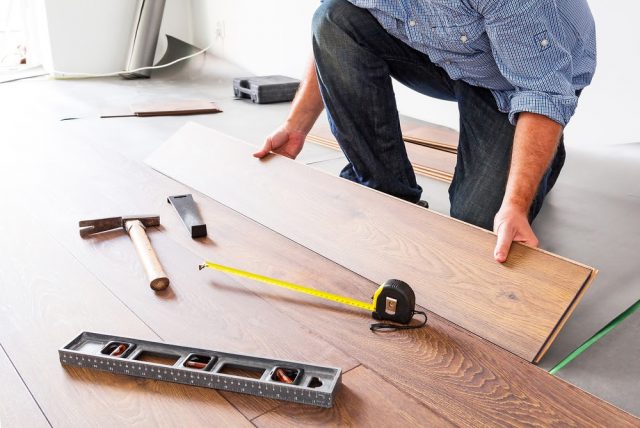 Flooring installation can be a major undertaking if you're working in a main part of your home. The job is even bigger if you're taking on multiple rooms at once to give your home a completely refreshed look. Finding the right contractor to do the work for you is vital.
That's because the right contractor can help steer you toward materials that are time-tested and just right for your space. That can help you stay on budget while ensuring you get flooring that is durable and ready for day-to-day use.
Just as important, the right contractor can help guide you away from materials that won't work in particular rooms. They'll also be able to direct you to cost-effective materials you may be unaware of.
3. Take Advantage of Flooring Store Sales
Trying to stay on budget during a home renovation can be a balancing act between buying what you want and getting what keeps your cash flow intact. Buying flooring at the lowest price possible can help you put more money aside for other projects.
Taking advantage of flooring store sales is one way to do that. Whether it's through an annual sale, a seasonal sale or a sale on a specific material, shopping sales is a great way to save money when you're upgrading your home.
If you're not in an urgent hurry to renovate, waiting for a sale may be a smart choice. You can also take to your flooring pros and see if they've got any upcoming sales scheduled. They may be able to work with you to provide discounted pricing if you're ready to buy today.
4. Take Flooring Samples Home
You need to stay on budget during a home renovation, but that doesn't mean you should compromise your design vision. Sometimes it's hard to see what certain flooring materials – particularly those you aren't familiar with – will look like in your head though. That's where flooring samples come in.
Taking flooring samples home or having them shipped directly to your door will allow you to see a particular material in your space. Comparing multiple samples is a great way to become familiar with flooring materials that match your budget.
Not sure what flooring materials might work for your space? Reach out today so we can suggest a few options for your home. We've got a range of flooring materials with free samples available!
5. Be Flexible to Stay Within Budget
Budget constraints often require you to make changes on the fly as you're renovating your home. Staying flexible can help you remain on budget. What does that mean when it comes to your flooring?
It means keeping an open mind about potential flooring materials for your home. Getting your heart set on one material – particularly a very expensive one – isn't always the way to go when you've got a finite amount of cash for your renovation.
Stay flexible and open to new materials. In the end, they may even look and feel better than what you had initially imagined.
Three Affordable Flooring Options
Cost-effective, affordable flooring can look spectacular in your home. Here are three popular options you can use during your renovation:
• Laminate flooring. Durable, easy to install and resistant to scratches and damage from shoes, pets and kids, laminate flooring is a tough flooring material for any room. Laminate flooring shines in entry areas, mud rooms, kitchens and high-traffic hallways. Many different looks are available to match your décor.
• Vinyl flooring. Easy to care for and clean, vinyl flooring is a smart material for high-traffic spaces like entry areas, family areas and play rooms. Vinyl flooring is also waterproof in many cases, making it an excellent choice for your kitchen, powder room or bathroom. Vinyl comes in a wide range of styles and colors.
• Carpet flooring. Soft underfoot, carpet comes in lots of different colors, textures and patterns. Ideal for bedrooms, family areas and conversation spaces, carpet provides a soft touch to any room. Dark-colored carpet can also hide stains if you're thinking of adding it in a high-traffic space.
Schedule an Appointment With a BuildDirect Pro
Finding the right flooring material for your home can be tricky when you're on a budget. BuildDirect Pros are here to help you narrow down your search.
Reach out today and schedule an appointment with a BuildDirect Pro so we can get to know your needs. Our professional team members can tell you more about the pros and cons of certain flooring materials and provide you with free samples you can see in your home.
---
---