Aluminum Oxide Finish and Wood Floors
What is aluminum oxide finish, and how does it protect your floors? Learn about it right here.
***
When you're shopping for laminate floors, for bamboo floors, and for engineered hardwood flooring too, one of the features you'll often see listed is an aluminum oxide finish. The finish is a modest feature when compared to color, stain, grain patterns, and even species hardness, or other related durability rating information. Yet, the quality of finish is extremely important to the long life of a wood floor.
Aluminum oxide for flooring
Aluminum oxide finishes are designed to add a layer of scratch resistance. But , the aluminum oxide layer seals the surface of the board and guards against oxidization as well. This benefit provides a natural hard and durable material to supplement the heartiness of the wood floor you've chosen. And it also contributes to the long-term health of the material overall.
As you shop for wood flooring, you'll notice that the number of coats of aluminum oxide will become one significant measurement of floor board quality. A typical number of coats will range from 5-10 for most premium wood floor products. During the manufacturing of some lines of flooring, an aluminum oxide layer will be added to the backing layer of each board in order to add an extra layer of moisture resistance as well – yet another benefit.
UV fading
Still another aspect of the aluminum oxide finish is the attention paid to the problem of UV related fading, which among other things causes the flooring to lose its original color over time. Aluminum oxide finishes are designed to slow this process over decades.
Although it's a good idea to plan for a certain amount of fading, particularly in a room that gets a lot of direct sunlight, this property of an aluminum oxide layer adds a vital component to a long lasting floor that looks the same as it did when you first installed it.
A floor to last
The fact is, reputable sellers of flooring want consumers to be happy with their purchases in the long term. And this includes being able to enjoy the look of a floor as it looked when it was installed. A lot of this depends on the quality of the finish. And so, when you're shopping, it's a great point to hit with your chosen vendor (like us at BuildDirect!) before you buy to make sure you're going to get a floor that will last you decades.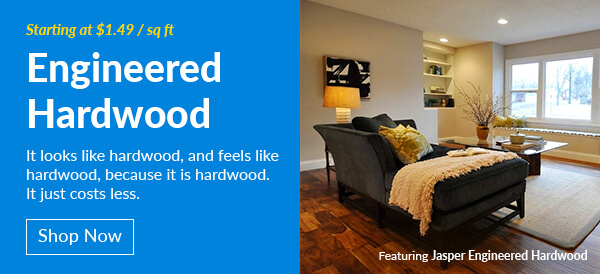 [This post was updated April 2016]
---
---