Commercial Engineered Wood Flooring vs. Traditional Wood Flooring — Know the Difference
Traditional wood flooring or solid hardwood flooring, as it is also known, adds more than just warmth to a space; it adds value. Hardwood floors are available in a variety of looks through a range of wood species, finishes, and even colors, but it is not ideal for the heavy foot traffic that characterizes commercial spaces. That is where engineered hardwood flooring comes in.
Engineered wood flooring offers the same range of looks and colors as traditional wood flooring while also providing the warm feel of a residential space à la the "resimercial" look. However, its construction provides a level of dimensional stability that sets it apart from its solid wood counterpart. Topped with a real hardwood veneer made from the same wood used to make solid wood floors, it is reinforced with a core traditionally made from three or more layers of fiberboard, making it less susceptible to shrinking, swelling, and warping.
Both wood flooring types are available in rustic looks, sleek modern styles, and lightly textured options, narrowing the decision to buy one over the other down to that of stability, application, and cost.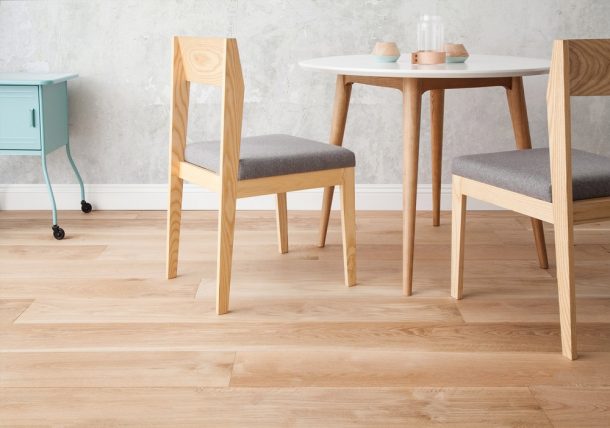 Attributes of an Ideal Commercial Flooring Product
Scratch Resistance
The ideal commercial flooring product will offer a high level of scratch resistance. This is determined by three things: the toughness of the top surface or wear layer, the thickness of the wear layer, if present, and the existence of a scratch-resistant coating or coatings.
Easy Maintenance
Commercial flooring should require minimal maintenance. Regular sweeping and damp mopping, combined with routine vacuuming to remove debris from the seams, will keep your floor in tip-top shape. When it is time to deep clean, be sure to consult the manufacturer's recommendations for the correct cleaning solution to use to prevent damaging the finish.
Long-Lasting Style
Commercial flooring has to last and so too, must its style. Wood-style flooring has a timeless aesthetic. By choosing to install wood flooring in a commercial space or even in a residential space, you bring warmth, classic elegance, and value that will never go out of style.
Hardwood Flooring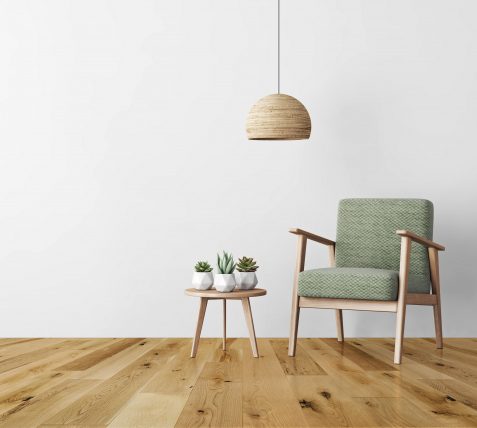 Pros
Hardwood flooring, if cared for properly, can last for ages. Have you ever entered an older home to find that it still has the original hardwood floors? What a find, right? All they need is a little sweeping and damp mopping to keep them ship-shape on a daily basis.
When shopping for a new home, hardwood flooring is a value-add. Buyers will pay more for a home with hardwood floors versus one that is covered in wall-to-wall carpet or vinyl flooring.
Hardwood flooring can be refinished many times. This has two benefits. It keeps your floor in good condition, and it allows you the freedom to customize your floor. You can opt to go from light to dark or vice versa and change the feel of the space altogether.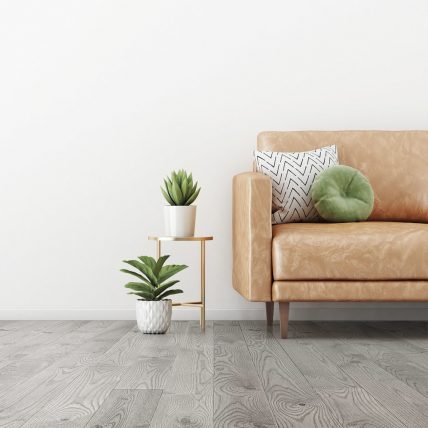 Cons
Since adding value to a home comes at a cost, that cost is considerably more than other flooring types when it comes to solid wood. The cost for just the wood planks could range from $3 per square foot to $15 per square foot. Then, there's installation costs. Installing a solid wood floor is typically a job for professionals only.
Maintaining a solid wood floor over a long period of time can add up. It will need to be refinished multiple times over a period of years to keep it in good condition, which can be costly.

Solid wood cannot withstand long periods of exposure to heat, cold, and water. It will dry out and shrink when exposed to sunlight or a heat source. Conversely, standing water or high humidity can cause swelling and warping.
Engineered Wood Flooring
Pros
Engineered wood flooring is versatile in its application. It can be glued or nailed down, and it can also be floated, which means it clicks or locks to itself much like a giant puzzle. This is ideal for encapsulating old floors, and it does not require the same rigorous subfloor prep as solid wood, making it cheaper to have installed.
Due to the nature of its construction, it is less susceptible to environmental factors, like humidity and heat, that lead to warping, swelling, and shrinking. This means it can be used just about anywhere, even basements, and over radiant heating systems.
Engineered wood has the same look as solid wood. The veneer or top layer is cut from the same wood used to make solid hardwood, allowing it to be refinished just like a solid wood plank but oftentimes at a fraction of the cost of solid wood.
Cons
Due to the thin wood veneer, the number of times an engineered wood floor can be refinished is limited. Veneer thicknesses vary with the different wood species; the thicker the veneer, the more times it can be refinished.
Choose Engineered Wood for More Durable Commercial Flooring
Want to add warmth to your hotel lobby, office, or retail store entrance without sacrificing durability? Engineered hardwood flooring is not limited by environmental issues, offers affordable options to keep you within budget, and resolves a number of installation issues with its versatility.
Engineered hardwood flooring has numerous advantages over solid hardwood. Cost and aesthetic value are typically the two biggest deciding factors when choosing flooring. Both engineered and solid wood flooring offer the same wide range of species, finishes, and colors, but engineered wood offers them at a fraction of the cost of solid wood.
Choosing engineered wood for its ease of installation is also something to consider. It installs in less time, saving you more money. It can be applied over any type of subfloor, including concrete. These attributes allow you to enjoy a wood look in an environment where solid wood flooring is not an option.
Ready to get that commercial project underway? Contact us to help you select the right engineered hardwood floor for your commercial space.

---
---