How to Install Life-Proof Flooring
Are you interested in installing highly durable, life-proof vinyl flooring but aren't sure if you're ready for the challenge? Luxury vinyl is a beautiful flooring option and a perfect match for any interior design aesthetic. And while flooring installations can be incredibly complex, the installation process for durable vinyl planks might be much easier than you'd think.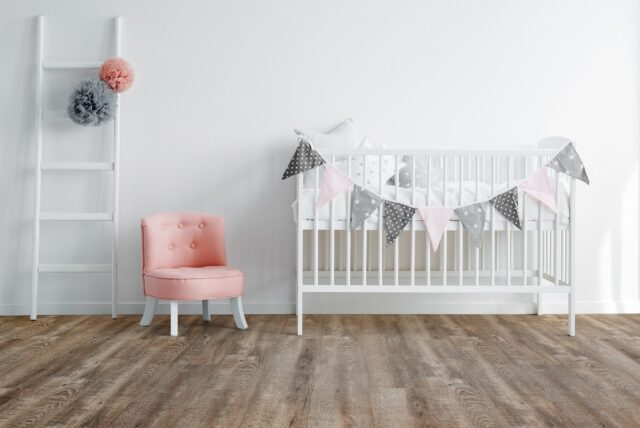 What Makes Vinyl Flooring Unique?
What makes vinyl plank flooring unique is that it's highly resistant to everyday life. It's incredibly durable, waterproof, scratch-resistant, and cost-effective. So, it won't break, crack, scratch, or fade under daily strain and normal wear and tear. In essence, whether it's up against the elements, heavy foot traffic, or a tight wallet, vinyl plank flooring is completely "life-proof."
When homeowners and contractors seek out life-proof flooring, they're looking for high-quality, luxury flooring that they can afford. They want the innovative click-lock technology and the beauty of hardwood floors without all the fuss.
What Types of Life-Proof Flooring Should You Look Out For?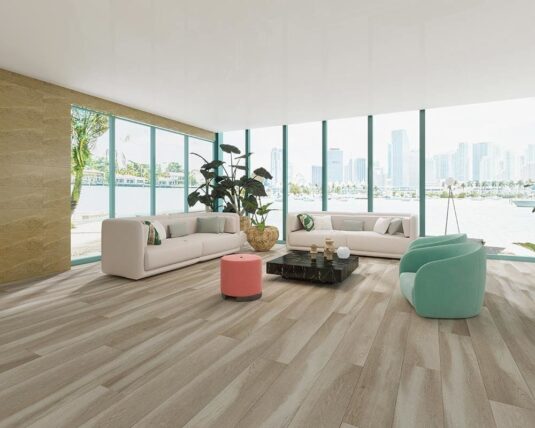 There are several life-proof flooring options on the market that are durable, scratch-resistant, and water-resistant. Here are four options you might consider when searching for durable flooring:
SPC Vinyl
SPC rigid core vinyl is the top of the line in vinyl flooring. It is designed to last decades with a high degree of durability and resistance to heavy foot traffic. It comes in various colors and styles, making it ideal for any modern, luxurious design aesthetic. It's also waterproof, which means it won't warp if you install it in areas with high moisture, like laundry rooms, basements, bathrooms, and kitchens.
Porcelain Tile
Porcelain tile is a classic choice for bathrooms and kitchens. It's kiln-fired at a higher temperature than ceramic, making it incredibly dense and resistant to impact damage. It also comes in various colors, designs, and styles, making it a perfect choice for the modern interior designer.
Sheet Vinyl
Sheet vinyl boasts many of the same qualities as luxury vinyl. In fact, the primary difference between them is that sheet vinyl comes in large, flexible sheets instead of planks or tiles. This difference makes it exceptionally cost-effective, waterproof, and easy to install.
Laminate
Laminate flooring is another classic option that is exceptionally durable, scratch-resistant, and water-resistant. In addition, it's both cost-effective and easy to install, which makes it a popular choice among contractors and DIYers worldwide.

How to Install Life-Proof SPC Vinyl Flooring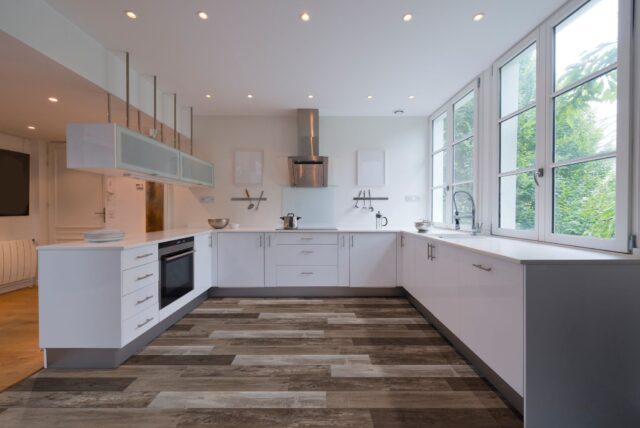 Life-proof SPC vinyl flooring is a wise choice for any new flooring project. The installation process is super simple. In fact, it's incredibly doable as long as you pay close attention to detail, have a little experience with flooring installations, and follow the tips provided in this guide.
Acclimation
Durable vinyl planks do not require acclimation before installation. Simply bring them up to room temperature before installing them. This makes them a perfect choice for quick repair jobs or installation projects that must be finished on tight timelines.
Surface Preparation
Life-proof flooring can be installed over concrete subfloors, wooden subfloors, and even existing vinyl or tile. Ensure the floors are spotless, removing all dust and debris so that nothing gets trapped beneath the planks. If you're installing in a kitchen or bathroom, be sure to install vanities, cabinets, tubs, showers, and sinks before installing your vinyl flooring. In other rooms, you won't have to worry about this unless you have built-ins.
Measurement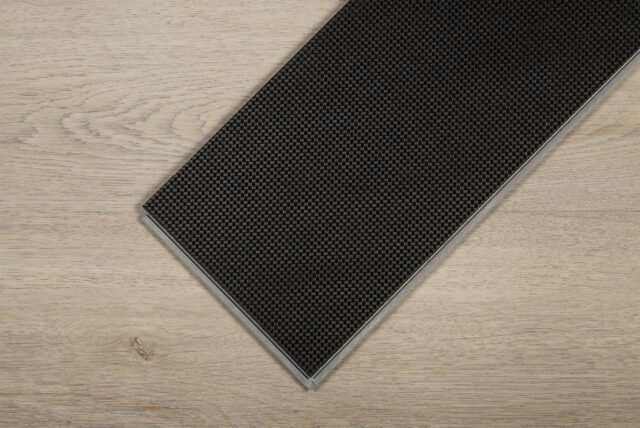 First, measure the length of the room, then divide that measurement by the length of the vinyl planks. If the remainder left over by this equation is less than the length of your vinyl planks, you'll need to cut your first plank to ensure they fit seamlessly within the given space.
Next, measure the width of the room, then divide that by the width of the vinyl planks. If the number is less than half the width of your life-resistant vinyl planks, then you'll need to trim the first and last planks equally to make up for that missing space. By cutting the first and last piece instead of just one, you'll create a more balanced aesthetic for the room once the installation is complete.
Accounting for Unique Corners and Edges
When installing luxury vinyl flooring, it's essential to account for unique corners and edges. Measure and cut your vinyl planks to fit perfectly, paying careful attention to your dimensions. One uneven cut or imperfect measurement can tarnish an otherwise perfect flooring application. Additionally, you should always purchase 10% more material than you think you need to cover any additional areas or unexpected waste.
Click-Lock Ease
Click-lock technology makes installation extremely straightforward, whether you're a DIYer or professional installer. The pieces click into place, locking so that once they're installed, they won't move – no adhesive necessary!
To ensure you have a tight fit, use a tapping block and a soft-faced hammer to force the planks as close together as possible. Start with the long sides, then gently hammer along the seams. You'll know when the planks are fully locked when they lay completely flat on the subfloor.
Make the Smart Choice with Luxury Vinyl Flooring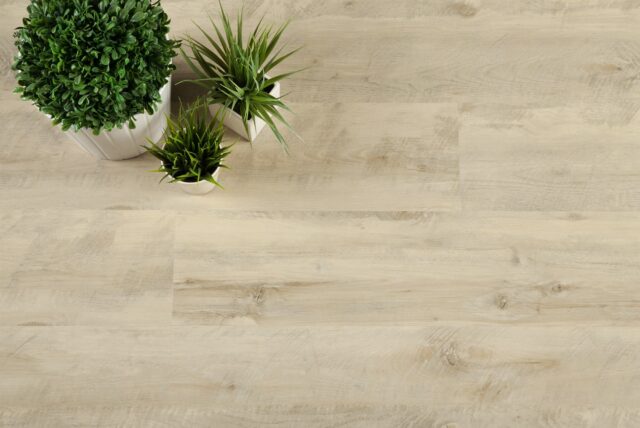 When choosing the right material for your next flooring project, you should go with the option that consumers and contractors trust. Choose high-quality flooring that boasts durability, protects against moisture, and fits flawlessly in any design aesthetic. Luxury, life-proof vinyl planks are an ideal option for all your flooring needs.
At BuildDirect, we offer incredible deals on luxury vinyl flooring handpicked by industry experts. Plus, if you sign up for our PRO Rewards Program, you get exclusive access to a 5% credit, unlimited samples, on-site delivery, and more! Become a PRO today.

---
---