The Best Flooring for Wheelchairs
If you or someone in your family uses a wheelchair, it's crucial to have the proper flooring in your home to stay safe. When it comes to finding the best flooring for wheelchairs, how do you know which style to choose? This guide offers some tips to help you select the perfect flooring for your home while using a wheelchair to ensure a safe, easy way to get around on all surfaces. Read on to discover ways you can find the right flooring to accommodate yourself or your loved one who needs to use a wheelchair on a daily basis.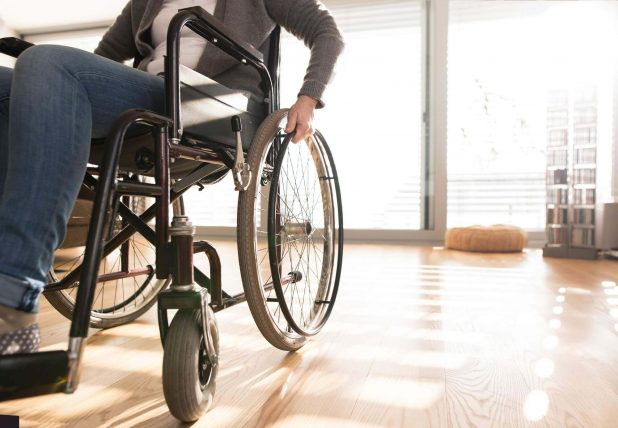 Choose Flooring with Excellent Traction
The best flooring for wheelchairs should have some form of traction to keep the surface from being dangerous and too slippery. Flooring that's too smooth can cause wheelchairs to slide or skid, possibly resulting in physical injury or damage to the floors. Flooring with the proper amount of traction also makes it much easier to maneuver the wheelchair and take tight turns without issue. When it comes to a good grip, rubber flooring is one of the best options, although it may not be as aesthetically pleasing as some other types of floors. In addition to the level of traction, your flooring should also be somewhat absorbent in case of a fall. The more pliable the floors are, the better they can absorb shock if a wheelchair-bound person falls out of their chair.
Durability and Flooring Types
Frequent use of wheelchairs can cause serious wear and tear to your floors. It's extremely important to find a material that's rugged and durable enough to hold up to heavy use. Repeated wear from wheelchairs and frequent foot traffic can cause scratches, gashes, and marks in flooring over time. Whether you have a manual or a power wheelchair, they both cause significant wear if you don't have the right type of flooring installed in your home.
Hard Flooring for Wheelchairs: Which is Best?
Many homeowners prefer carpet thanks to its soft feel and warm, inviting look. However, carpet is not recommended for use with wheelchairs. It can cause the wheels to get caught in carpet fibers and make it much more difficult to get around. Carpet also lacks the smoothness needed to allow your wheelchair to move freely about the home. However, if you have your heart set on using carpet, opt for the lowest pile possible. Low-pile carpet is less prone to snags and allows for a smoother transition as you move about any room. Carpet should be directly attached to the subfloor and no underlayment should be installed. This will ensure that it stays securely in place and that it provides better traction.
Ideally, hard surface flooring is the best option for wheelchairs thanks to its smooth surface that allows the wheelchair to move easily from room to room. Here are a few suggestions to help you determine which hard flooring will work for your needs.
Softwood & Cork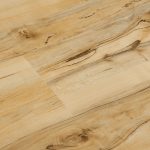 Softwood and cork are prone to damage, so choose something hard instead like laminate, hardwood, engineered hardwood, or vinyl. Each of these flooring materials is durable and smooth for easy maneuvering and a beautiful look.
Ceramic & Porcelain
If you prefer flooring materials like ceramic or porcelain, these are also great options for wheelchairs. Keep in mind that tile is much more vulnerable to cracking under pressure, so opt for smaller tiles that are around 2 inches in size to prevent damage whenever possible. Make sure you have grout lines between the tile since it improves traction. Unpolished tiles are ideal since they also allow for improved traction and a firm grip. Natural stone such as travertine can be an excellent choice that offers you the perfect combination of beauty and safety.
Luxury Vinyl & Engineered Hardwood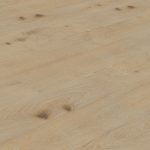 Look for flooring that's rated as waterproof to avoid accidents if your floors get wet. Waterproof engineered hardwood and vinyl are both good options since they do an excellent job of staying damage-free and safe, even when they come in contact with spills and moisture.
Other Considerations
Whatever type of flooring for wheelchairs you choose, make sure you include some kind of padding underneath (with the exception of carpet). This will make the floors more comfortable, and they add a shock-absorbent layer in case of falls. Padding also helps provide "give" to the floors, reducing the possibility of cracks and other signs of damage.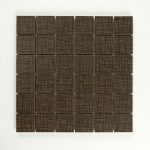 Tile flooring is an excellent surface for wheelchairs and comes in a myriad of colors, sizes, and styles. Try a durable porcelain tile floor to get a beautiful aesthetic and a reliable material that makes moving around easy.
A beautiful wood-look laminate floor is not only durable, but it also hides scratches and dings quite well.
Pay Attention to Transitions
As you search for the perfect flooring for wheelchairs, it's crucial to remember the difficulties you may encounter when transitioning from room to room. To combat this problem, try to install the same type of flooring throughout your home for a smooth and seamless way to move around. Transition strips between rooms can cause you to get stuck or to work harder in order to get over the "bump." The American Disabilities Act (ADA) has recommendations for maximum changes in level between rooms that can help you determine how to have your flooring installed in a safe manner. Check the Abrasion Class, or AC rating, when choosing laminate and other flooring materials to ensure you're getting the right level of traction you need.
A combination of durability, good traction, and smoothness are the most important features to look for when choosing flooring for wheelchairs. It's important to install something that makes it easy to move about your home so you can easily get from one room to another without issue. While carpet is soft and comfortable, it's not always the best option if you use a wheelchair. Stick to a flooring made of real hardwood, laminate, vinyl, or engineered hardwood if you love the aesthetic of wood in your home. For those who prefer tile, make sure you choose unfinished, smaller sized tile with grout lines for the best results.
---
---