Can You Install Vinyl Plank Flooring Over Radiant Heating?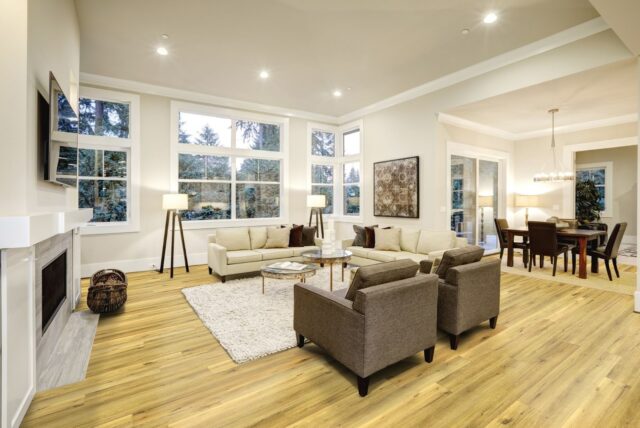 Do you want beautiful and durable vinyl plank floors but aren't sure whether they can be installed over radiant heating systems? Look'[;;; no further. When it comes to comfort, practicality, and style, you should never have to compromise.
This is what you need to know about vinyl plank floors, radiant heating systems, their compatibility, and more.
What is Radiant Heating and How Does it Work?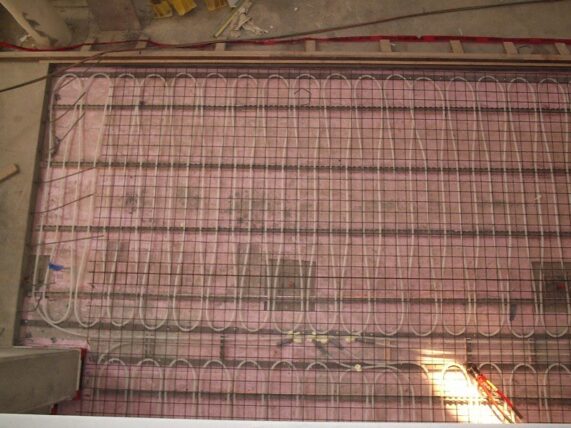 Technological advantages have flourished in the last decade, producing countless innovations for every facet of life. Radiant heating has revolutionized both the heating and flooring industries.
Unlike standard heating, which utilizes the combustion of gas or other fuels to create heat, radiant heat uses electric coils or water tubes to generate warmth. It works much like an oven. The systems are installed below your floors. Once enough heat is generated, it rises up to fill the room.
There are three types of radiant heating you can choose from. Electric radiant heating is the first option, which utilizes electric cables and electricity to create heat. The largest downside to this system is that it uses electricity, which isn't always cost-effective. Due to the high costs of energy, electric radiant heating is less affordable than the alternative.
Hydronic radiant heating is second, and it's the most affordable and popular option on the market. This option utilizes water tubes, which are installed underneath the floor. Water is then heated in an external boiler and pumped into the tubing, creating heat.
There are also air-heated radiant floors, but those are less effective than the above options. Since air can't contain a lot of heat, this option is rarely used in residential settings. Regardless, it is an option that you might want to consider.

Is Vinyl Flooring Suitable for Radiant Heating?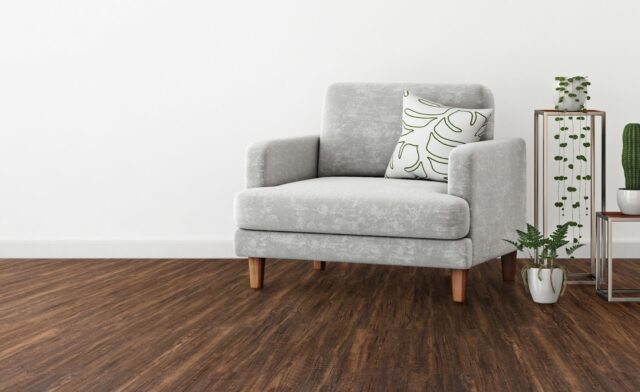 Can you install vinyl plank flooring over radiant heating? No matter which radiant heating system you use, there is a vinyl plank flooring option that will be compatible. Some vinyl flooring will not be warranted for radiant heating, so be sure to check with the manufacturer on the best style for your needs.
The Importance of Click-Lock
When installing vinyl plank flooring over radiant heating systems, it's best to use click-lock flooring. Why? Click-lock floors aren't glued or stapled into the subfloor. Instead, they click into place, creating seamless flooring designed to look just like natural hardwood.
Whether you're utilizing water tubes or electric cables, the various components of your radiant heating system take up space below your floors. Invasive adhesives and installation applications take up space and may interfere with the heating system.
Click-lock vinyl planks are also much easier to install, making them a perfect option for DIYers and professional contractors. They're a top choice for home improvement experts everywhere.
Temperature Guidelines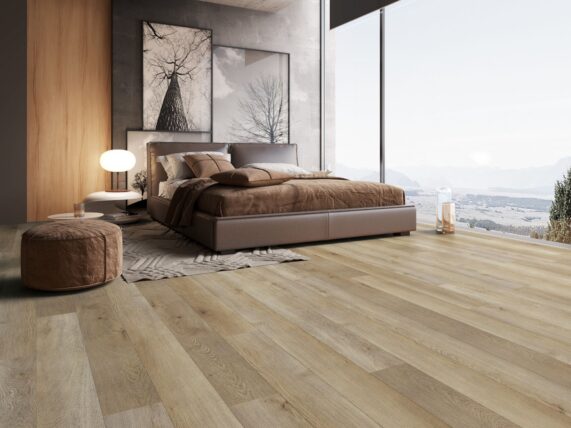 Temperatures may vary, depending on your system's capabilities as well as your preferences. Generally, it's best to keep your radiant heating system at around 75 degrees Fahrenheit. The temperature will decrease as it rises through the air, becoming 68 degrees Fahrenheit at eye level and 61 degrees Fahrenheit when it reaches the ceiling.
Be careful, though. A floor system should never exceed 84 degrees Fahrenheit. Above that level, the floor will start to feel uncomfortable to anyone not wearing protective footwear. It's always best to check with the flooring manufacturer for temperature and durability details before making a purchasing decision.
Typically, radiant heating floors won't exceed temperatures that feel abnormal or uncomfortable. In fact, you may not even feel them, even though they're producing enough heat to warm your home. However, on especially cold days, they may feel warm to the touch.
These temperature guidelines are ideal for vinyl plank flooring because vinyl can be damaged at extremely high heat. Since your radiant heating system will never reach super high temperatures, you won't have any issues.
Waterproof Capabilities
Another unique property of vinyl plank flooring is the fact that it's waterproof. Since radiant heating is often found in bathrooms, an area prone to moisture, this is an important quality to have.
This may be less important with hydronic systems, however, the same can't be said for electric radiant heating systems. Water and electricity are a dangerous combination, so it's vital to install waterproof flooring. You'll never have to worry about electrical shortages and other issues caused by accidental water damage.
Find the Perfect Vinyl Flooring Product for Your Project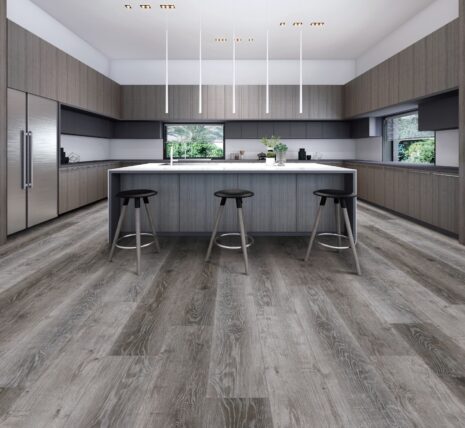 If you're searching for flooring options that are compatible with radiant heating systems, your search ends here. Vinyl plank flooring is highly durable, scratch-resistant, and waterproof. It holds up well against heavy foot traffic and everyday use. Plus, it's an incredibly luxurious and stylish flooring option, perfect for any renovation or home-building project.
For high-quality vinyl plank flooring at affordable prices, you've got BuildDirect. Everything in our collection is handpicked by expert contractors and home improvement professionals. Plus, you can sign up for our PRO Rewards program and get exclusive access to 5% credit, on-site delivery, unlimited free samples, and more. Become a PRO today!

---
---