Wilsonart Laminate Flooring Manufacturing Discontinued: What Now?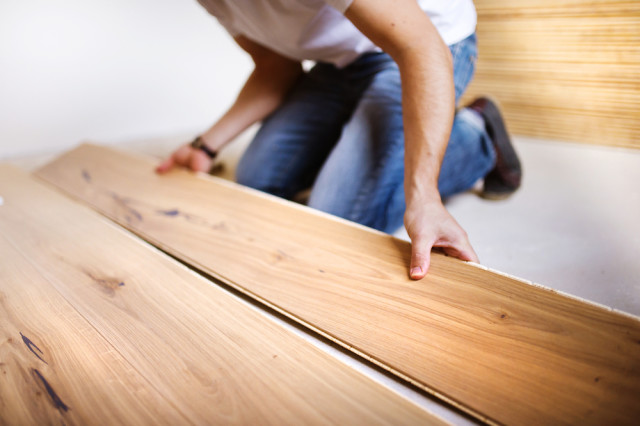 Wilsonart laminate flooring manufacturing was discontinued in October of 2010 leaving many former customers looking for Wilsonart laminate flooring. Yet, many of the innovations that were developed continue to be built upon today.
***
Having produced high pressure laminate products since the 1950's, this global industrial corporation began as Ralph Wilson Plastics Company in Temple, Texas. Like many retirees, Mr. Wilson, a former executive in the laminate industry, set out simply to fill his time.
Dedicated employees, coupled with a commitment to excellence in manufacturing and customer satisfaction, resulted in rapid growth throughout the sixties and seventies. Expansion within the United States in the 1980's and 1990's, then international acquisitions in Asia and Europe grew Wilsonart into a $10 billion manufacturer and distributor. How did the company get into the laminate flooring business?
Where did laminate flooring come from?
Laminate flooring was born out of the laminate countertop business. It seems a natural progression that an inexpensive, waterproof, dent and scratch resistant product available in an array of colors and patterns would find its way from the countertop to the floor. Having blossomed from humble beginnings in Europe during the 1960's, laminate flooring would not find its niche in the United States until the 1980's and into the nineties.
During that time, Wilsonart laminate flooring is offered in woodgrains to simulate hardwood flooring and in tiles with a subtle mottled effect that mimic a variety of materials including stone, slate and porcelain. Wilsonart touts itself as the exclusive manufacturer of high pressure laminates and promised that its HPL construction produced a higher quality product than that sold by their competitors.
Wilsonart flooring: an end of an era
In 1996, U.S. based Wilsonart shipped its first shipment of laminate flooring. One year earlier, Wilsonart International purchased a 140 thousand square foot building on 15.5 acres of land in Temple, Texas as the site for its flooring manufacturing plant.
On August 16, 2010, an announcement was posted on wilsonart flooring.com that the last day of manufacturing of Wilsonart laminate flooring would occur on October 29, 2010. On December 3, 2010 the Wilsonart laminate flooring office and plant on Center St. in Temple, Texas closed its doors and discontinued business. Today, Wilsonart concentrates on their core business of laminate countertops.
Looking for Wilsonart laminate flooring
Since Wilsonart laminate flooring manufacturing was discontinued, many former customers have been seeking it out. This has created a community of people sharing information about leftover boxes, and selling leftover planks of the products to each other via eBay and craigslist over the years.
If you're looking for Wilsonart laminate flooring yourself, you can read the extensive comments below this post for a place to start.
Alternatives to Wilsonart laminate flooring
Beyond finding an exact match to a specific color and pattern of laminate flooring made by Wilsonart, there are other options open to homeowners five years after the products were discontinued. The industry has since evolved in leaps and bounds in all kinds of arenas when it comes to long-lasting laminate floors.
This means a wider selection of products that reflect a greater attention to detail for both color variation and surface patterning. Even the details of pattern and texture have been matched up to create a more believable natural surface than ever before. It's now more difficult than ever for the untrained eye to tell the difference between a laminate surface and a natural one.
Even options for board widths have expanded, which allows homeowners to get a more extensive selection of looks in addition to more colors and patterning. From the sleek narrow-style boards to the wider, more European style boards, there is a laminate floor to match any home decor plan these days.
In addition, modern laminate floors are sturdier, and even stand up to a greater degree of moisture exposure. This means that they can be installed in a wider variety of spaces without fear of moisture damage and other environmental effects.
Better than ever
What Wilsonart laminate flooring helped to pioneer for floor surfaces is being continued today, and better than ever in terms of look, durability, and practicality. When you're looking for Wilsonart laminate flooring and come up dry, the good news is that there are other options that represent an evolution in modern flooring to suit you, and still at an affordable price point.
***
[This post was updated January 2016]
---
---