The Benefits of Vinyl Kitchen Flooring
Your kitchen is the epicenter of family life. The daily flurry of activity starts there, and when everybody gets home after school or work, your refrigerator probably swings open a dozen times before dinner. Your or your kids might even take on last-minute projects or homework at the kitchen counter.
All of that activity, including food preparation and cooking can take a toll on your floors. With durable vinyl kitchen flooring, you can stop worrying about scuffs, dents and dings. A perfect pick for your busy kitchen, vinyl also comes in a range of different looks that mimic natural wood, stone and tile.
Use this guide to learn more about the benefits of installing vinyl kitchen flooring in your home. There's a reason vinyl is a go-to material in residential kitchens around the world.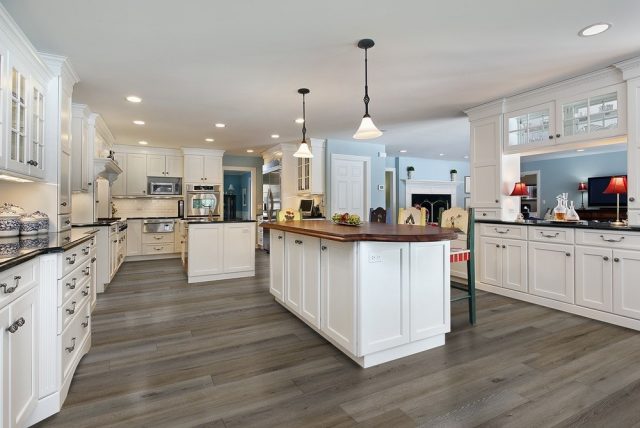 Vinyl is an Ultra-Durable Flooring Material
The average kitchen is a high-traffic space where spills and a bevy of dropped plates, pots and pans can do some serious damage. Quality vinyl flooring like stone plastic composite (SPC) flooring can stand up to practically damage you can do.
Designed with a thick wear layer that resists scratching, scuffing and denting, vinyl flooring can take a beating every day without looking worse for wear. That's what makes it such a great choice for kitchens and family homes with kids and pets.
Water Won't Cause Damage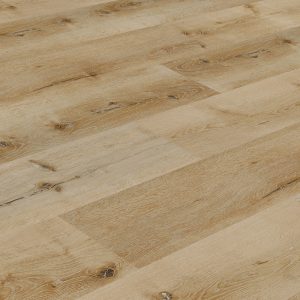 A spilled glass of water or an endless stream of splashes from the sink can wreak havoc on flooring materials like natural wood. When you choose vinyl kitchen flooring, you don't have to worry about water damage since it is made to be waterproof. That means you can simply wipe up spills and move on with your day. Your vinyl won't warp, crack or bend if you don't notice those spills right away either.
Waterproof vinyl kitchen flooring also ensures that no damage can come to your subfloor, helping to ensure a strong structure below your feet for years to come. Non-porous vinyl kitchen flooring is also practically impervious to mold and bacteria growth, making it an especially smart style for kitchens where you handle food prep and cooking tasks for your family.
It's Easy to Maintain
Rugged and waterproof, vinyl kitchen flooring is made to last in the busiest part of your home. Another element that makes vinyl a great flooring material for your kitchen is the fact that it's easy to clean on a daily basis.
For daily cleaning, warm water and a microfiber mop can work wonders for getting up grime and making your vinyl floors look practically brand new again. Mix in a few drops of dish soap when you need a little more cleaning and de-greasing power.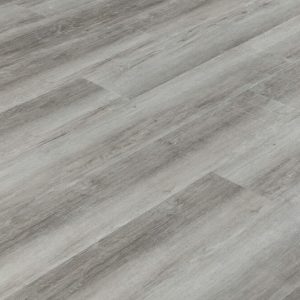 Deep cleaning your vinyl kitchen flooring isn't something you'll need to do too often. When you do though, readymade products designed for vinyl flooring are inexpensive and readily available. You can also use homemade mixtures like a baking soda paste to lift stains from vinyl planks.
Vinyl kitchen flooring doesn't need refinishing or resealing like some other types of flooring either. Basic care is all that's required to keep your vinyl flooring in tip-top shape.
You Can Install Vinyl Yourself
You're getting ready to re-do or update your kitchen. Maybe your style is a little out-of-date or your current floors are starting to show signs of wear. Choosing a material for your new floors is only half the battle. Once you do that, you need to think about installation and all of the headaches and costs that come along with it.
DIY installation is definitely an option with vinyl kitchen flooring since it's one of the easiest materials to work with available. You don't need a ton of tools or years of experience to put vinyl in your home either.
Don't want to tackle vinyl kitchen flooring installation on your own? Hiring a pro to do this work is still much cheaper than what you'd pay for other types of flooring since it's a faster, easier job that requires fewer specialized tools.
Whether you're DIY-pro or you're hiring a skilled installer, vinyl is one of the most affordable flooring materials for your kitchen available. Replacing damaged planks or tiles is also easy, so you can quickly repair any damage that does occur over time without paying an arm and a leg to installers.
You Can Find Lots of Different Looks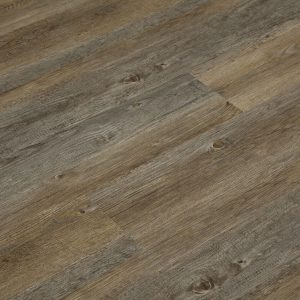 The vinyl flooring of yesteryear – the stuff you probably remember from your kitchen at home when you were a kid – looked like vinyl. Sure, maybe that classic vinyl pattern has a little retro appeal, but it's probably not what you want for your kitchen.
Today, durable vinyl flooring comes in a wide range of different looks. From natural wood styles like oak and pine to stone, tile and unique patterns that you couldn't get in your home otherwise, vinyl flooring gives you a ton of options for your kitchen design.
Vinyl Kitchen Flooring is Cost-Effective, Too
Durability and style typically come with a high price tag attached. With vinyl kitchen flooring, you get strength and good looks without breaking the bank in the process.
That's because vinyl kitchen flooring is less expensive per square-inch than popular waterproof alternatives like engineered hardwood and ceramic tile. Vinyl flooring materials are also much cheaper than natural long-lasting alternatives including hardwood and stone like marble or granite.
Factor in the reduced cost for installation – especially if you do it yourself – and you'll save quite a bit of money when you go with vinyl kitchen flooring for your home.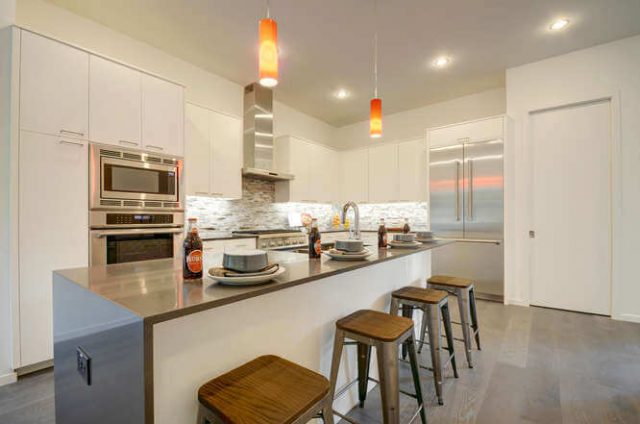 Vinyl kitchen flooring is an excellent choice for busy family areas, cook's kitchens and stylish spaces where you don't do much more than heat up leftovers from your favorite restaurant. Marrying durability and style, it's truly hard to go wrong with today's top-tier vinyl flooring.
Ready to learn more about installing new vinyl kitchen flooring in your home? Reach out to our trained representatives today. We can help you find the right style and help you learn more about the installation process from start to finish.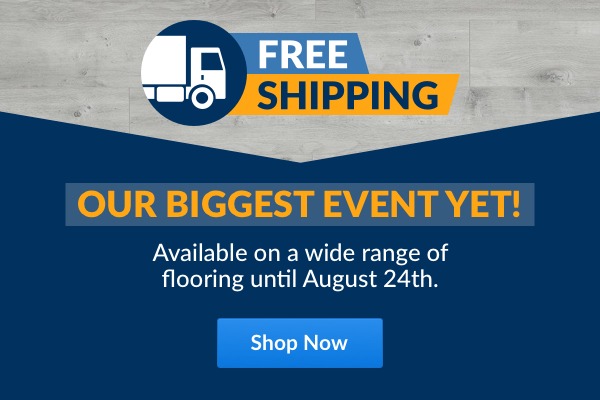 ---
---