What is the Best Vinyl Plank Flooring for Your Home?
Homeowners love hardwood floors because of their high degree of luxury, endless versatility, and the fact that they add a ton of value to a home. Unfortunately, this century-old favorite also comes with a hefty price tag and plenty of inherent risks. Hardwood floors are beautiful and luxurious, but they're also vulnerable to water damage, insect infestations, and accidental scratches. Plus, hardwood floors require a lot of time, care, and attention to properly maintain.
You won't have to worry about any of those issues if you choose vinyl instead. You will get the sophisticated look of hardwood without all the fuss.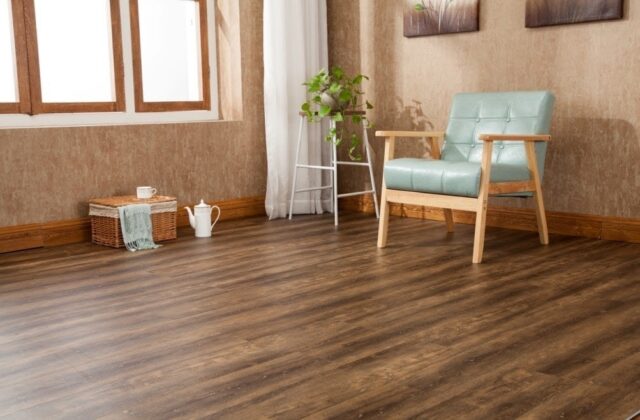 What is Vinyl Flooring?
Vinyl flooring is designed specifically to resemble hardwood in every way that matters, even down to their strip or plank format. They come in various styles and patterns, each designed to mimic a specific species of wood, and since the wood grain patterns are printed on, the options are almost unlimited.
5 Benefits of Vinyl Plank Flooring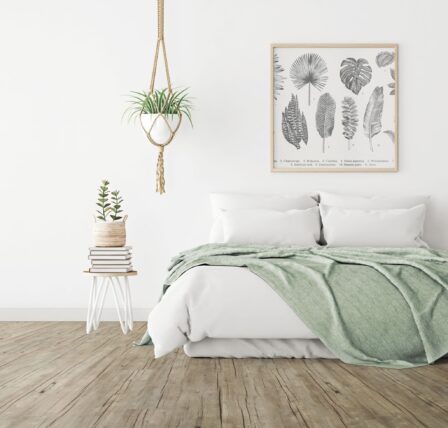 Vinyl plank flooring has become a popular staple among home builders, designers, and contractors, and there's a reason for that. If you're wondering whether vinyl planks are suitable for your next flooring project, here are five unique benefits that may help you make that decision:
1. Cost-Effective
Vinyl planks maintain a high-end level of sophistication and luxury, and they are much more cost-effective than other high-end flooring options. That makes them an ideal option for interior designers and home builders on a budget.
2. Waterproof Potential
Vinyl planks are actually better at sealing against water damage than both hardwood floors and laminate. They're designed with multiple layers that protect against moisture, and some options are even completely waterproof. That makes them a perfect choice for rooms with a lot of moisture, including kitchens, basements, and bathrooms.
3. Scratch Resistance
Vinyl planks have an incredibly durable surface that makes them hard to scratch or damage. They'll even hold up well under heavy foot traffic, and with vinyl, you don't have to worry about the stress of everyday wear and tear.
4. Realistic Wood Grain
Thanks to modern innovations in design and printing, vinyl planks look just like the real thing! These aren't grainy stock images plastered onto a plastic tile. Vinyl planks are printed with the highest quality images to look just like natural wood grain.
5. Wide Variety of Styles and Colors
Vinyl plank manufacturers aren't limited to the number of trees they can cut down and turn into lumber, so the variety of styles and colors are almost endless. There are vinyl planks in every shade imaginable, from the deepest browns to the darkest greys and everything in between.
The Importance of Thickness
Thickness is essential for a few reasons. First, thicker floors reduce noise, so no one's going to wake up the entire house on the way to the kitchen in the middle of the night. Second, thick floors hold heat better than thin floors, so you can walk around barefoot without freezing your toes off. And finally, the extra number of layers in vinyl planks adds softness, making them easier and more comfortable to walk on.
Understanding Wear Layer Ratings

A wear layer is the topmost layer of a vinyl plank, typically either 6, 12, or 20 millimeters thick. The wear layer provides the most protection, including scratch resistance, waterproofing, color staining, and heightened durability. In the most basic terms, thicker wear layers are more durable than thinner wear layers.
Installation Methods
There are a few different installation techniques for vinyl planks, depending on the style of plank you purchase:
Click Lock
Click lock vinyl planks are a technological marvel. Like loose lay vinyl in terms of installation ease, click lock vinyl has joints on all sides that attach to other planks, locking and holding them firmly in place. Click lock planks are also DIY friendly!
Glue Down
Glue down vinyl is just what it sounds like. Expert floor installers and experienced contractors will take the time to measure, cut, and glue vinyl planks onto the subfloor's surface. Note: this installation technique requires a bit of technical knowledge and expertise to accomplish correctly. Therefore, a glue down installation is not DIY friendly.
The Best Vinyl Plank Flooring Types
Variety is essential, and vinyl does not fail to deliver. When you're shopping for vinyl flooring, there are three different types of vinyl that you'll likely stumble across:
SPC Rigid Core Vinyl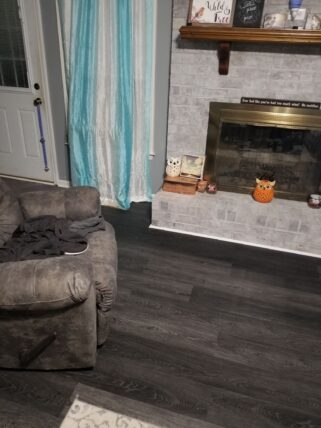 SPC (Stone Plastic Composite) rigid core vinyl flooring is a resilient vinyl plank designed to withstand heavy foot traffic and high moisture levels. This is actually one of the few options on the market that is entirely waterproof, so it's an ideal choice for bathroom and kitchen installations.
WPC Vinyl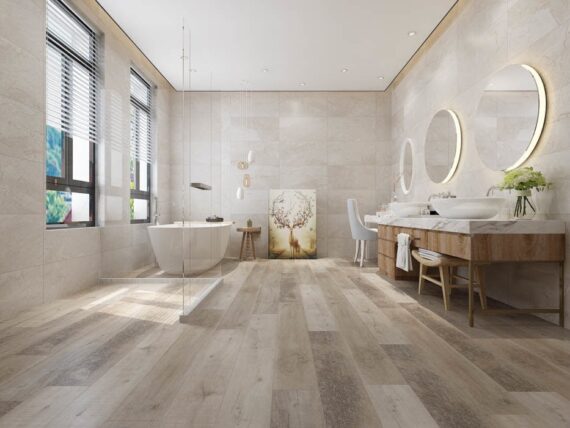 WPC (Wood Proof Core) vinyl flooring looks and feels the most like natural hardwood. This is an ideal choice for the homeowner who wants the luxury of real wood but the durability and water resistance of vinyl.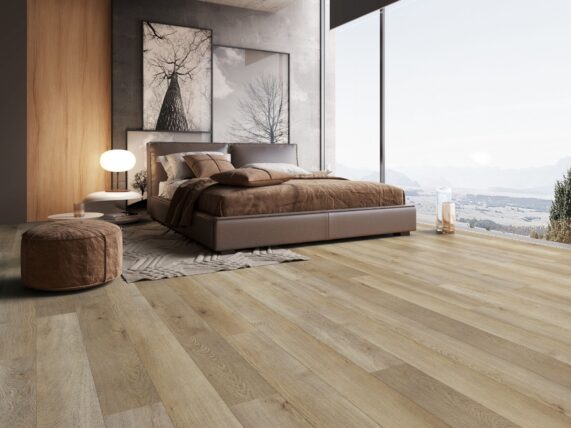 Luxury vinyl planks may cost more initially compared to other vinyl products, but they deliver the highest level of sophistication, durability, scratch resistance, water resistance, and style money can buy. This is the perfect choice for the homeowner who wants to invest in their home.
The Best Way to Upgrade Your Space with Long-Lasting Vinyl Flooring
Whether you're looking for Luxury Vinyl, WPC, or SPC Rigid Core Vinyl planks, consider partnering with BuildDirect. Our high-quality products are handpicked by experts, and our prices can't be beaten. Plus, if you sign up for our PRO Rewards Program, you'll get exclusive access to a 5% credit, on-site delivery, unlimited samples, and more. Become a PRO today!

---
---