Hardwood vs. Carpet: What's Best for Your Home
Both hardwood flooring and carpet are popular choices for all the main living areas of the home, and for good reason. Both types of flooring installations are relatively easy to maintain and have high visual appeal. However, there are some instances where one type of flooring is a better choice than the other. Here are some tips for choosing between hardwood vs carpet for your home.

Discover the Pros and Cons of Hardwood vs Carpet
Benefits of Hardwood Flooring Installation
Hardwood flooring continues to be among the most sought-after types of flooring for the home. From the living room to the bedroom, hardwood flooring can be one of the most stylistically versatile types of flooring for your living space. Some of the benefits of hardwood include:
Appearance – Hardwood floors add an elegant and luxurious touch to your living space. They can also open up smaller spaces, especially if you choose flooring in a lighter color.
Performance – Real wood performs well over time. While maintenance is required, a well-cared for hardwood floor will last for many years.
Adds Value to the Home – One of the biggest reasons why many homeowners choose hardwood is because it can increase the value of the home. Homebuyers shopping for a home often prefer hardwood floors over carpet and other types of flooring, so your home can have more curb appeal when you put it on the market.
Fade Resistant – Quality wood floors won't fade over time but can be freshened up with a refinishing treatment or stain.
Drawbacks of Hardwood Flooring
While hardwood floors offer a number of benefits, they also have some drawbacks. These include:
Cost – Hardwood floors are among the most expensive types of wood flooring installations for the home. In addition to the higher cost of materials, you need to factor in the cost of labor for a professional installation. You also need to pay for refinishing and maintaining your hardwood floor over time if you want it to stay free of scratches and dents.
Risk of Warping – Real wood will warp under certain temperatures, which means hardwood flooring isn't the best match for humid climates. Replacing hardwood can be expensive, so carpet or other types of flooring may be a better fit in certain climates or areas of the home like bathrooms that see a lot of moisture.
Noise – Having hardwood floors throughout the home—especially upstairs—can make for a noisy living area. Whether you are wearing heels or members of the household have lead feet, it can be difficult to get away from the noise in a home with wood floors. Underlay may be able to help dampen the noise, but that would be an additional consideration prior to installation.

Benefits of Carpet
Carpet is an affordable and attractive choice for a flooring installation in almost all areas of the home. Benefits of carpet include:
Affordable – Carpet is among the least expensive types of flooring options compared to hardwood floors and other types of flooring. Carpet itself is affordable, and installation is a simple process.
Absorbs Sound – One of the reasons why many homeowners install carpet is to create a more intimate setting and keep the sound levels low. Carpet can muffle and absorb sound, making for a quieter and peaceful home.
Comfort – Many people choose carpet for the comfort factor. Carpet can have a very plush and soft feel, especially higher-end carpets that have a higher pile height and which are made with heavier fibers. This is why carpet is a popular choice for bedrooms and living areas such as family rooms.

Drawbacks of Carpet
While carpet offers numerous benefits, it also has some drawbacks compared to tile, vinyl, and hardwood flooring. These include:
Requires Regular Cleaning – Carpet collects dust and dirt fairly easily, so it requires regular cleaning. Larger spaces will require more cleaning, including deep cleaning with a steam cleaner and other equipment—especially if you have pets.
Risk of Stains – Even though carpet can be stain-resistant or even Scotch Guarded, certain stains stay in the carpet and are difficult to remove. This might require replacing the carpet or spending money for multiple deep cleaning sessions.
Harbors Allergens – If there are any pets in the household, thick carpet can harbor hair and any allergens the pets might bring in from outdoors. People with allergies may have a hard time living in a household with carpet, especially if the carpet is older and can retain odors and dirt if not regularly maintained.
It can take some time to decide between a hardwood vs carpet flooring. Both options offer numerous benefits and can be perfect for all types of living spaces. Weighing the pros and cons of hardwood flooring and carpet can help you decide which is right for your living areas.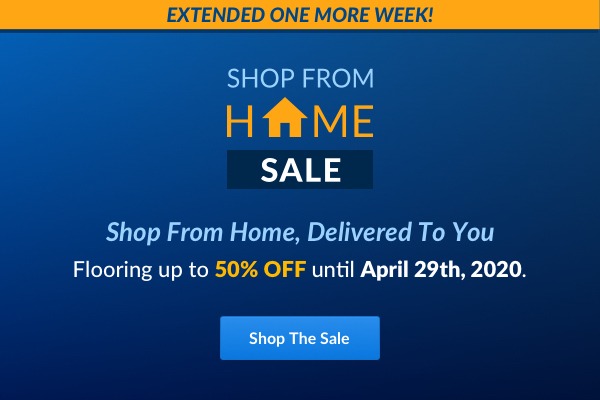 ---
---