Slip-Resistant Flooring for Commercial and Residential Spaces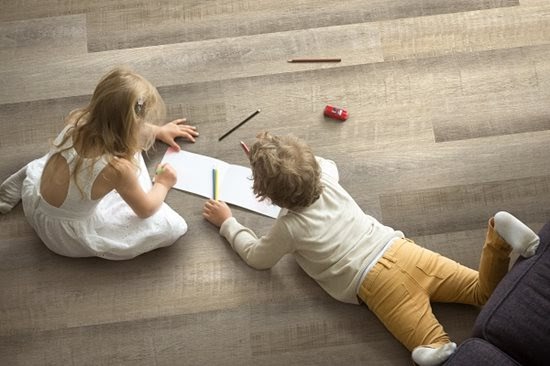 Slip and fall accidents, whether they occur at home or in commercial spaces, can be serious and lead to major bodily injury. One way to keep your family, employees, and customers safe is by installing slip-resistant tile flooring in wet spaces like kitchens and bathrooms and unpredictable, high-traffic commercial environments.
Understanding and choosing slip-resistant tile flooring isn't easy for most people though. Neither is retrofitting existing flooring after a slip and fall accident or when it's time for an upgrade.
Use this guide to learn more about slip-resistant materials for residential and commercial spaces. A little information can go a long way during your next building or renovation project.

Slip-Resistant Flooring Standards Explained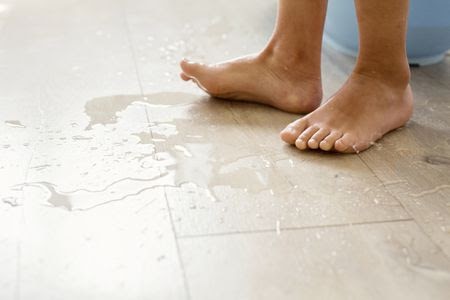 Slip and fall accidents account for more than 30% of workplace injuries. They're also a major culprit in residential spaces. With those alarming statistics in mind, governing bodies like OSHA have implemented slip-resistant flooring standards that can be used to protect people from injury.
The main method used for testing the slip resistance of a floor is via COF ratings. Taken from the more complicated static coefficient of friction (SCOF) and dynamic coefficient of friction (DCOF) testing, COF testing aims to provide a ballpark standard for safety.
Unfortunately, these tests can be somewhat confusing. In the past, COF ratings of .42 were considered adequate. These may not cut it. Today, COF ratings of .60 for level flooring and .80 for ramps are often considered ideal. They're even specific in the American's with Disabilities Act (ADA).

COF Ratings for Slip-Resistant Tile Flooring
COF ratings can be a useful standard when installing slip-resistant tile. However, not all spaces are created equal. For example, residential showers are vastly different from commercial workspaces. That's why most only use COF ratings as a basic guideline.
When it comes to installing the right anti-slip flooring, real-world testing is often needed, particularly in commercial spaces. In homes, choosing materials known to be anti-slip, particularly in showers and wet spaces, is recommended. Taking further steps to make these areas safer can be useful as well.

Specifying Slip-Resistant Tiles for Commercial and Residential Spaces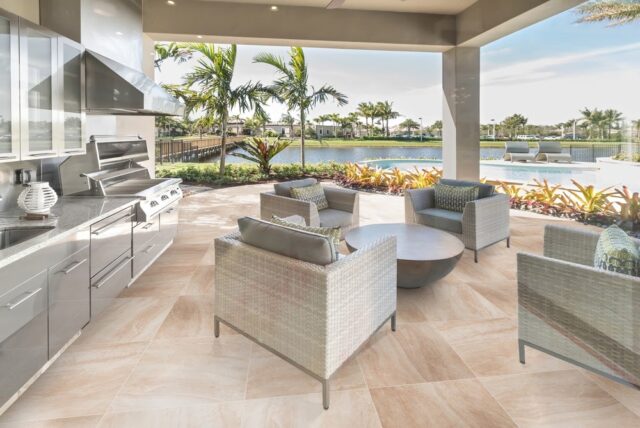 One of the best ways to ensure a safe commercial or residential space is to specify slip-resistant tiles during the building phase. Here are a few ways to check slip-resistance:
• Measure the surface micro-roughness of tiles. You can usually do this with a visual and touch test. Touching the tiles to see what kind of tack they have can be beneficial.
• Learn to maintain the slip resistance of floors. Covering high-traffic areas where machinery can wear down the tread of a tile can be helpful in commercial spaces. Proper cleaning is also beneficial in all environments.
• Identify surface contaminants and work to remove them. This may include changing how you use a workspace or enacting different cleaning schedules. Oil, soap and water are common contaminants.

Different Ways to Make Tile Floors Non-Slip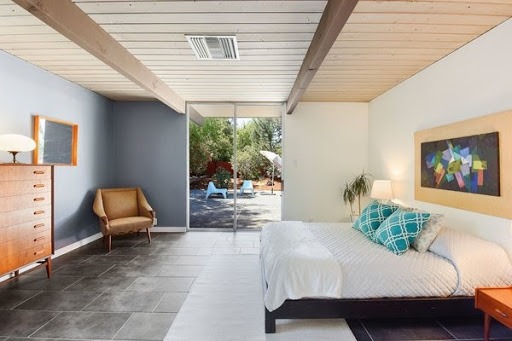 Existing tile floors can be slippery. Whether you're dealing with an existing installation or you simply want to improve the safety of your flooring, there are ways you can make your tile floors non-slip. Those include:
• Using a special non-slip solution directly on your tile floors. These solutions work especially well in commercial high-traffic spaces.
• Use anti-slip treads. Useful in both commercial and residential spaces, anti-slip treads typically go right on top of your tile to add traction. Certain types of non-slip treads can be used in wet spaces like showers and kitchens.
• Add anti-slip mats. Easy to pick up and move, anti-slip mats cover slippery tile with durable rubber-backed carpet or plain rubber.
• Replace problematic areas of your floor with non-slip tiles. In high-traffic spaces, non-slip tiles can be used with anti-slip treads or mats for greater protection.

Considering Non-Slip Flooring Options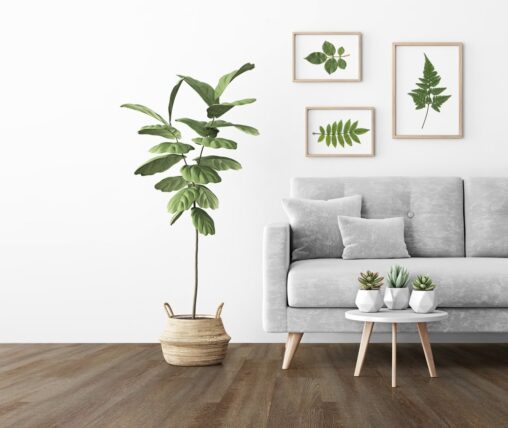 Trying to figure out what non-slip flooring you can choose for your commercial or residential space? Here are some of our favorite non-slip flooring options made for a variety of environments:
• Vinyl planks. Available in tons of looks, vinyl planks can look like natural wood, stone and more, making them ideal for residential and high-end commercial spaces. Vinyl tile is also extremely popular in healthcare spaces since it can be sealed at the time of installation and sanitized regularly without showing signs of wear.
• Porcelain and ceramic non-slip tiles. Excellent for residential spaces, waiting rooms, hotels and high-end spaces, porcelain and ceramic non-slip tiles are elegant and durable. Adding non-slip treads or using rugs and mats can make them even safe.
• Carpet tiles. Soft and pleasant underfoot, carpet tiles provide a lot of traction, making them difficult to slip on. You can install carpet tiles over existing hard flooring. You can even use carpet tiles in a pattern to create non-slip walkways while keeping some of your existing tiles visible.
Learn more about slip-resistant tile flooring, vinyl plank and carpet by reaching out to one of the trained professionals at BuildDirect today. Our experts are ready to help you choose the right flooring whether you're renovating your kitchen or building a healthcare facility from the ground up.

---
---