Should You Hire a Professional Flooring Contractor?
Home improvement stores are full of flooring solutions claiming to be easy enough for homeowners to install themselves. If ordinary people can overhaul their homes on "Renovation Rescue," why shouldn't you pick up a hammer and give it a try? However, experts say we shouldn't make hasty decisions. Instead, ask yourself the following questions to determine whether to hire a professional contractor for your flooring work.
What Is Your Experience Level?
Reality stars might make DIY projects look easy, but these home improvement jobs are rarely as simple as they seem. Think about your own experience to determine whether you could install your own floor.
Have you used tools such as power saws, nail guns, and sanders before? If you feel confident with these tools in your hand, you might have what it takes to install your floor. However, knowing your way around these tools is just the start.
Consider the other DIY projects you've completed. Were they complex jobs or simple ones? Did you find the work easy or did you bumble through it? Did you come up against any challenges during these projects, and could you solve those problems you faced? Were you happy with the job you did? If you weren't satisfied, do you know what you would do differently next time?
Inexperienced DIYers don't just risk doing a bad job on their floors. They can also risk serious injury. A rise in DIY projects is likely behind an increase in injuries from power saws and nail guns since the early 2000s, as recorded by the Centers for Disease Control. Altogether, table saws, chainsaws, and circular saws cause more than 74,500 injuries every year, including more than 4,000 amputations. Nail guns are responsible for nearly 9,100 injuries every year in the United States. Power tools help DIYers work efficiently, but if you're not experienced with them, it might not be worth the risk.
If you're inexperienced, you'll take much longer installing your floor than a professional. This extra time, and the disruption an ongoing project will cause in your home, should also factor into your decision. While you might be working blind, a professional contractor will know just how long the work will take. A good contractor will provide a detailed schedule of the process, so you can adequately prepare for the project and its impact on your home. For example, you might decide to stay with friends or family members during extensive flooring work.
While practical DIY experience matters, so does experience with materials. If you haven't selected building materials in a while, you're likely to be confronted by the choices. With so many potential selections, each with their own benefits and drawbacks, choosing a flooring material with confidence can prove challenging. Working with a professional contractor makes the selection process much simpler. Your contractor will listen to what you like and how you expect to use your floor, then guide you towards the most suitable flooring materials for your need.
Installing flooring is an important job that will make a real difference to your room. It's not something you want to experiment with. Be honest about your abilities and whether you're really up to the task.
How Complicated Is Your Project?
All flooring jobs have their unique quirks. Are you able to handle them? Assess your project with a critical eye to decide whether it's something you can realistically manage.
Your preferred flooring material will influence how complicated the work is. Nailing down wide hardwood floorboards is relatively easy, while carpeting is more complicated. Stone plastic composite (SPC) flooring can be laid down over uneven subfloors, so it's also easy to work with. However, hardwood and laminate need a smooth, even subfloor. If you're working with these materials, your job may be a little more complicated, depending on your room.
The size and shape of the room will also play a part. Installing flooring in a small room is far less daunting than laying down flooring in a much larger space. A simple square or rectangular room will be much easier to work with than a room with an irregular shape.
Pay attention to any red flags you can see before you start. Professional contractors are experienced enough to work efficiently with the challenges of your particular job and get you the best results. In the rare event that anything does go wrong, any damages will be covered under your certified contractor's liability insurance.
Do You Know What to Do With the Old Floor?
When you replace a floor in your home, it's your responsibility to dispose of the old flooring material. Most flooring materials can be disposed of with your regular household waste. However, you're unlikely to have space in your trash cans for much else after a major flooring job. You could take them to the landfill, but fees for dumping can be expensive. If you don't have a pickup truck or a trailer, transporting your old flooring to the landfill may also be challenging.
Burning the old flooring can be a good option in certain communities, but it won't work for many flooring materials. For example, while laminates have a high percentage of wood, their aluminum oxide coating will release noxious chemicals into the atmosphere if it comes in contact with flames. If you're unfamiliar with your old flooring materials, as may be the case if you have moved into an established home, you could easily make the wrong decision. Misjudge your old materials and try to burn the wrong thing and you could face a fine. Some areas also require permits for fires.
If you're unsure what to do with your old floor, hiring a professional contractor could be a smart move. Your contractor will take care of the old flooring, giving you one less thing to worry about.
More Americans may be taking on DIY work around their homes, but there's no reason you should join them. If you're inexperienced or have a complicated flooring job, you'll benefit from the experience of a professional flooring contractor. An experienced flooring professional's services will save you time and make your new floor look its best.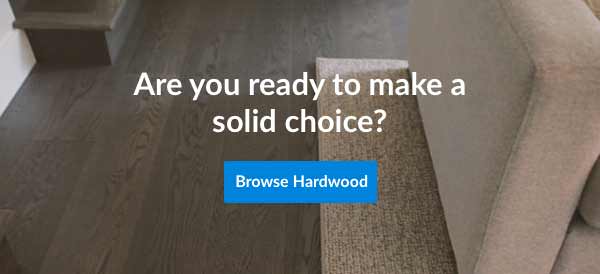 Resources:
https://www.realtor.com/news/trends/diy-project-reality-tv-dangers/ https://www.forbes.com/sites/dianahembree/2017/04/29/popular-home-renovation-shows-may-be-behind-spike-in-power-tool-injuries-among-diyers/#2937a1ed58bd https://www.wagnermeters.com/moisture-meters/wood-info/24-tools-hardwood-flooring/ https://www.armstrongflooring.com/residential/en-ca/flooring-installation-advice/articles-videos/why-hire-flooring-contractor.html https://www.flooringinc.com/blog/rigid-core-luxury-vinyl-flooring-spc-vs-wpc/ https://www.lowes.com/projects/build-and-remodel/prepping-a-plywood-subfloor-for-hardwood-or-laminate-flooring/project https://home.howstuffworks.com/home-improvement/home-diy/flooring/professional-carpet-installation1.htm http://www.uptownfloors.com/installation/diy.htm https://superchoicecarpet.ca/hire-commercial-flooring-contractor/ https://www.jasonbrownwoodfloors.com/blog/3-reasons-hire-professional-hardwood-flooring-contractor/ https://www.bestlaminate.com/how-does-one-dispose-of-laminate-flooring-can-laminate-be-recycled-or-burnt
---
---