How to Match Your Wall Color with Wood Flooring
Wood floors create a warm, natural look in your rooms, and they never go out of style. But once you install wood floors, they're yours for a lifetime. With so many species of wood to choose from, and even more colors of stain, getting the floor color you want can be quite a task. Ideally it involves bringing samples into your home, but don't just look at the color of the wood. To create a truly cohesive look in your home, it's important to match wall color with wood flooring. Here's how to do just that.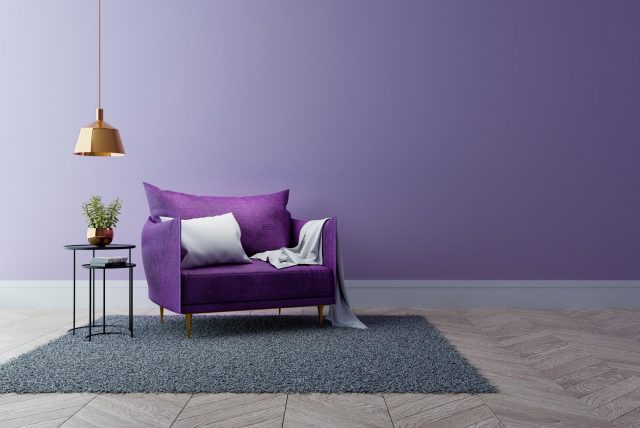 Cool Undertones vs. Warm Undertones
More than color, you should be looking at the undertones of your floors and walls. The undertone is the base color that affects the overall hue of the wood or walls. Undertones are either cool, neutral, or warm.
Cool undertones include blue, green, pink, and purple. Warm undertones include orange, yellow, and red. Neutral undertones include grey, beige, and taupe. It's easier to see the color of the undertone when you compare several different wood floor samples or paint samples. When compared side-by-side, the tone of the floor or paint becomes more obvious. Another way to identify the undertone of natural wood is to look at the palest tone in the grain. It may also help to look at the wood from a distance so that it appears to be one shade.
The rule of thumb to match wall color with wood flooring is to use tones for the floor and walls that either match or are complementary. Complementary colors sit opposite one another on the color wheel and look fabulous together. For example, yellow undertones in a wood floor can be paired with complementary purple undertones on the walls, or you can use yellow undertones on the walls, too. Neutral floors or walls pair well with other neutrals, or they can be coupled with cool or warm colors, depending on your preferences and the look you're going for. For bright and airy, choose cool tones for your existing neutral walls or floors. For rich and cozy, pair your neutral floors or walls warm tones.
Choosing Wall Color for Existing Flooring
If you're looking for a wall color that goes with your existing hardwood floors, first determine the undertone of your floors, then decide whether you want to match or go with a complementary color. Purchase sample-sized cans of your top choices for paint, and brush them onto your walls in a few different areas of the room. Look at the contrast in the morning, afternoon, evening, and night so that you can see how the floors and walls interact in different light.
This same principal applies to choosing a wallpaper to go with your hardwood floors. Secure samples of the wallpaper to your wall, and view it at different times during the day and night.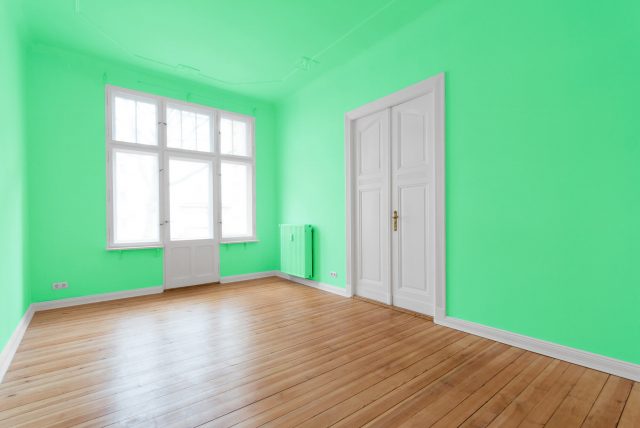 Choosing Flooring for Existing Wall Colors
If your walls are exactly the color you want them, but you're looking to install new floors, follow the same procedure above to match the floors with the wall color. First, determine the undertone of your paint color, and look at wood floor samples with the same tone or a complementary tone. Order several samples of wood flooring so that you can choose the one that's most harmonious with the wall color. Move the samples around the room, and look at them in different lights to see the whole range of tones and colors in the wood.
Match Wall Color with Light Wood Floors
Light hardwood floors, including ash, bamboo, birch, and white oak, can really brighten up a room, giving it a larger, airier feel. Pairing dark walls with light floors can make a dramatic statement, but the undertones must be harmonious. Current home design trends lean more toward keeping the walls lighter when the floor is light.
White is always a good wall color choice for light hardwood floors, but it's important to get the shade right. Stark white walls pair best with cooler floors, while off-whites are softer and, depending on the undertone, can bring out the highlights in the floors.
Like white, grey is a popular wall paint color, and it also has an endless range of undertones. A grey paint with warm yellow undertones will complement a light, warm floor, while a grey paint with blue undertones will pair nicely with a cool floor. Avoid grey walls if your floors are also grey.
Match Wall Color with Dark Wood Floors
Dark hardwood floors are increasingly popular. Black or espresso hardwood floors make a dramatic statement and give a space a rich, formal vibe. Pairing dark hardwood floors with a lighter paint creates balance in the room, while using a dark wall color with dark floors can make your space feel smaller, darker, and more closed in. To keep things light, choose a pale paint with the right undertones for the wood. An appropriate shade of white can create dramatic contrast in your room, while lighter shades of yellow, blue, tan, and green soften the look and add color and interest to your space.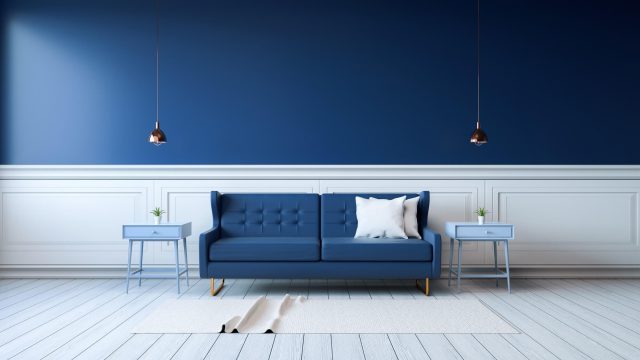 It All Boils Down to What You Like
Aside from choosing matching or complementary undertones for your walls and floors, the most important rule when matching your wall color with wood flooring is that there really are no hard-and-fast rules. Choose colors and tones that you're drawn to and which complement your decor. Think about the size of your space and how much light it gets. In general, darker colors will make a space feel smaller, while lighter colors will make it feel larger. Cool tones will make it feel cooler and more formal, while warm tones will make it feel warmer and more inviting.
An accent wall can add a pop of color or a dash of drama to your room, especially if the other walls are a lighter, more neutral color. This is ideal in smaller or dimmer rooms where you want to incorporate a bolder, darker wall color that you adore, but you don't want to overwhelm the space.
Remember that you can always change your wall color as your tastes change. It's important to choose your flooring particularly wisely, since the color of your hardwood floors isn't nearly as easy to alter.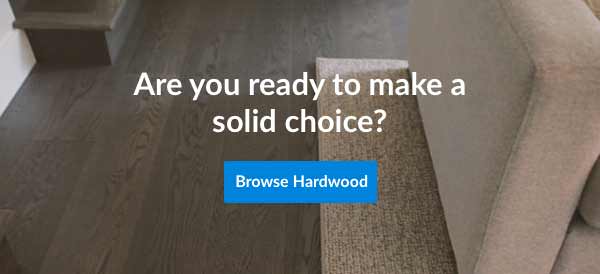 ---
---