Waterproof Hardwood? Yes, It's Possible
Hardwood flooring is truly the cream of the crop when it comes to residential homes. Even commercial spaces utilize hardwood in areas where they want to impress clients and customers. While hardwood flooring is durable, it does have one big weakness that can damage its flawless appearance. That weakness is moisture.
Natural hardwood is still an excellent option in many areas, but waterproof hardwood offers flexibility and durability for high-traffic, potentially wet spaces that the real stuff simply can't. Keep reading to learn more about waterproof hardwood flooring and how you can use it in your space. With a variety of styles, colors and looks available, it's easy to find waterproof hardwood that fits your design scheme and makes your space look special.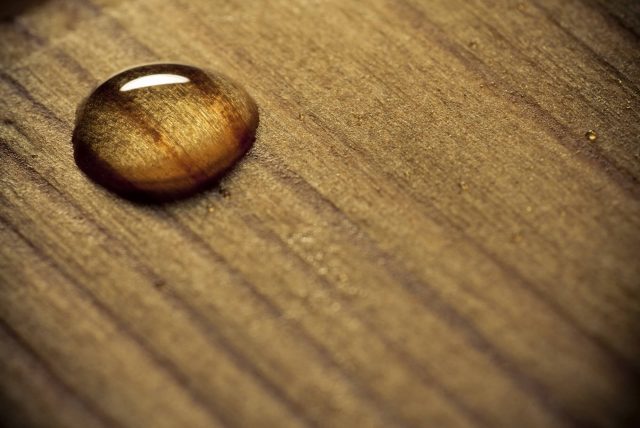 Why is Moisture Bad for Natural Hardwood Flooring?
Standard wood flooring material is natural and derived from lumber, which is generally very durable. Regular hardwood floors can even withstand a little bit of moisture, a few spills and a lot of foot traffic. However, to maintain your hardwood correctly, spills and wet areas need to be cleaned and dried immediately.
Long-term exposure to moisture, like the entry to a mud room in a snowy locale, for example, can cause warping, bloating and even splits and cracks in wood boards. Other issues like leaks from air conditioning units and pipes can also wreak havoc on natural wood flooring over time.
Even wood that doesn't show serious signs of wear can mold or rot underneath. When this happens, you'll need to replace boards or entire sections of your floor. If the damage spreads, you could be looking at installing a brand new floor long before you should need it.
What is Waterproof Hardwood?
Waterproof hardwood flooring typically looks identical to natural wood flooring that you've seen in both residential and commercial spaces. What's different is the added layer beneath. This method gives you the high-quality natural look you want with the durability of a waterproof material.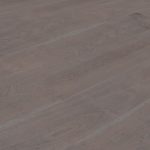 While the technique used to create waterproof hardwood differs from manufacturer to manufacturer, quite a few use a layer of real wood on top of a composite material comprised of stone or other ultra-hard polymers. Waterproof sealants and attached pads for a soft under-foot feel are also included in many waterproof hardwood products on the market today.
When properly installed, many people can't tell the difference between waterproof hardwood materials and more traditional natural hardwood products.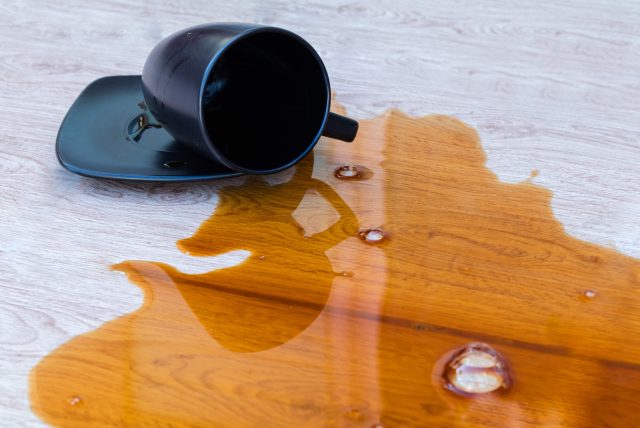 Water-Resistant Flooring vs. Waterproof Hardwood
Water-resistant and waterproof two different things, but when it comes to flooring material, the distinction can be more than a little confusing for the average consumer. Here are the big differences between water-resistant and waterproof flooring:
Water-Resistant
Water-resistant flooring repels water for a period of time, making it much less likely to cause any lasting damage. These materials are excellent for spaces where the flow of water is controlled like in a powder room without a shower or bathtub.
Waterproof
Designed to repel water indefinitely, waterproof flooring has an impenetrable layer made to keep water at bay for good. Water won't penetrate the waterproof layer of your flooring no matter how much time passes before it is cleaned up.
It's also important to note that water-resistant and waterproof materials often differ in cost. Typically, waterproof materials are more expensive since they offer more long-term protection for wet spaces.
Where Should I Use Waterproof Hardwood Flooring?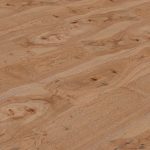 Waterproof hardwood flooring can be used in pretty much any space throughout your home. It can even be used in some commercial spaces. Due to the higher cost of waterproof material though, most people only use it in wet spaces where water damage is a serious concern. Some of those spaces include:
• Entry areas and mud rooms. These spaces tend to take a lot bof abuse because they serve as main entry points. Wet shoes, bags and even sporting equipment can damage traditional hardwood floors.
• Bathrooms with showers and bathtubs. Wet by nature, overflows or damaged pipes can wreak havoc on hardwood in these areas. Waterproof hardwood provides protection even if you can't clean up water right away.
• Kitchens. Also wet by nature, kitchens can utilize water-resistant and waterproof flooring. For high-use spaces, waterproof materials provide extra protection.
• Home gyms, sauna and spa areas. Waterproof hardwood is extremely durable, making it an ideal option for fitness, sauna and spa spaces. Areas with hot tubs or soaking tubs can also benefit from the protection waterproof hardwood provides.
Why Should I Install Waterproof Hardwood Material?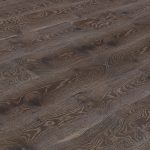 Still on the fence about choosing waterproof hardwood over classic natural materials? Here are a few reasons why waterproof hardwood could be the right choice for you:
You can ensure that water damage won't wreak havoc on your floors in potentially problematic areas like entry spaces, mud rooms, bathrooms and kitchens.
Waterproof hardwood lasts for many years. Find a look you like and stop worrying about maintenance quite as much. Basic cleaning and polishing is all that's required to keep waterproof hardwood in tip-top shape.
Waterproof hardwood comes in tons of finishes and colors. You don't have to give up the style you want to get the water protection you require for wet spaces.
It's cost-effective compared to replacing your natural hardwood floors more often. Waterproof hardwood material can cost more than standard hardwood, but you won't have to worry about replacing it due to water damage anytime soon.
Have You Made a Decision?
Natural hardwood is a beautiful, elegant material that is truly timeless. Excellent in modern, transitional and traditional spaces, there's a hardwood look for every design scheme and style you can dream of. Unfortunately, exposure to moisture can leave your natural hardwood badly damaged over time. With new waterproof hardwood flooring technology, you can get the design you're after without worrying about how water might ruin your floors.
Reach out to our trained representatives today to learn more about waterproof hardwood flooring. We can answer all of your questions about choosing the right material, proper installation and provide aftercare and maintenance tips that will have your floors looking like a million bucks every day of the week.
---
---