What is the Best Flooring for a Second Floor?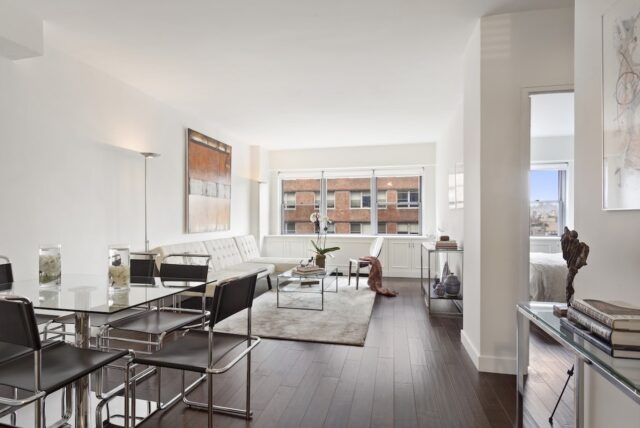 If you find yourself wondering when a family of trampoline enthusiasts moved into your second floor, you might have the wrong flooring. Even the lightest footsteps on low-quality floors can sound like a giant jumping on a pogo stick. And if you're dealing with that regularly, you're probably desperately looking for a solution.
Of course, noise pollution is just one of the many essential factors you need to consider when you're choosing the best flooring for your second floor.
What Issues Can Impact Second Floor Flooring?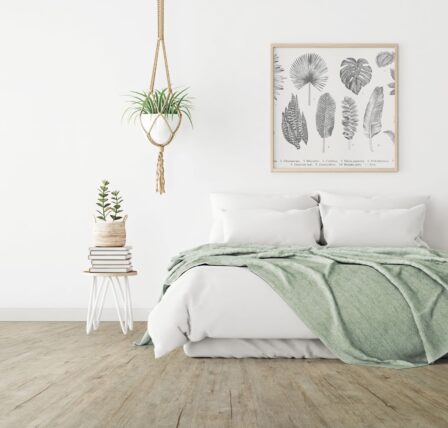 Noise
We've touched on this already, but that's because it's one of the most essential issues impacting second-floor flooring. When you have low-quality floors, it's evident by how much sound they create.
The truth is: you shouldn't be able to hear normal, everyday noises through the floor. If someone on the second floor wakes up in the middle of the night to get a glass of water, they shouldn't wake up the entire house in the process. This issue can disrupt your sleep, work, daily routine, and almost every aspect of your life.
With the proper underlay, you can further enhance noise dampening and contribute to a quieter household.
Comfort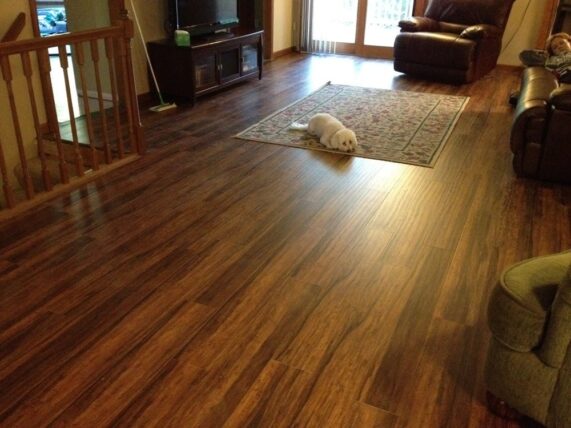 When you walk around your house barefoot, it should be comfortable. Your floors shouldn't be hard or painful to walk on. There shouldn't be rough edges that poke or scratch the bottom of your feet and the underlayment should be substantial.
When most people think about comfort, their mind automatically drifts to carpeting. Carpet is an excellent option for comfort due to its softness, but it's not the only option. If you don't want carpet, don't think you're limited to just one option. High-quality laminate, hardwood, or vinyl floors can also be super comfortable.
Water Resistance
Water damage can be the death of any home. If something floods the second floor, fixing it shouldn't require a complete home renovation. If your floors aren't water-resistant, even minor flooding can cause structural weakness, leaks, and additional damage to the rest of the house.
That's why it's essential to purchase second-story flooring that won't buckle under the pressure of a little bit of water. This is an obvious consideration for bathrooms, laundry rooms, and outdoor areas. You should also consider installing water-resistant floors in every part of your home. It's better to be safe, protected, and dry, than riddled with water damage.
Maintenance Ease
If just a section of your second-floor flooring is ruined or destroyed somehow, you shouldn't have to replace the entire floor. If a specific area starts to wear down or fade from more extensive daily use, you shouldn't have to replace everything.
All floors will need maintenance, eventually. That's true no matter what type of floor you choose. Nothing is impervious to damage. So, it's crucial to choose second-floor flooring that is durable, long-lasting, and easy to work with.

Top Flooring Materials for Second Floors
Now that we've discussed the issues that most impact second-floor flooring, let's talk about the types of floors that best solve these issues.
Carpet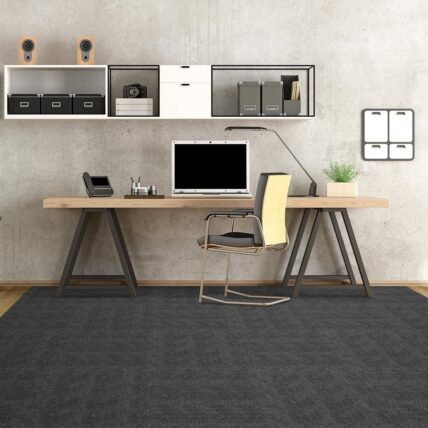 Carpet is one of the most comfortable, noise-reducing flooring types you can choose. The only downside to this option is maintenance. It can be both challenging and expensive to fix if it gets damaged.
If you're going to choose carpet, we recommend carpet tiles. They're super comfortable, maintenance is a breeze, and they're incredibly stylish. Perfect for the modern homeowner that values comfort, noise reduction, and ease of use.
Vinyl
Vinyl plank flooring is an incredible option for second-floor flooring. It's durable, long-lasting, water-resistant, and scratch-resistant. Plus, with the look and feel of natural hardwood, it's also perfect for any luxurious and modern design aesthetic.
Vinyl is also layered with sound-insulating technology, making it an optimal choice for noise reduction. It holds up exceptionally well to everyday wear-and-tear and simultaneously creates a quiet, warm, and inviting atmosphere.
Laminate
Laminate is a favorite among contractors and flooring experts. It's affordable, which is always a huge plus. Earlier versions of laminate floors weren't soundproof, however, newer technological innovations have taken their noise muffling capabilities much further.
To further reduce noise, you might install a sound-insulating or noise-reducing underlay. Laminate floors are an excellent option for second floors because they're easy to work with, highly affordable, and incredibly stylish.
Hardwoods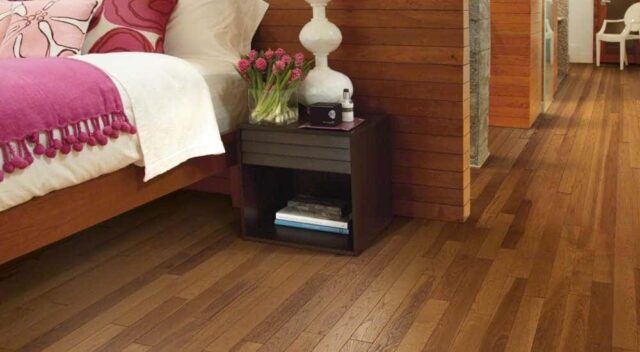 There's no contesting the beauty and design aesthetic of hardwood floors. When you're choosing new flooring for your second floor, you should research which type of wood is best for you.
Some hardwoods are better for maintenance, durability, comfort, and noise reduction. If you want to take it a step further, you can also purchase soundproof mats or rugs to reduce noise pollution and increase comfort.
The Best Place for Second Floor Flooring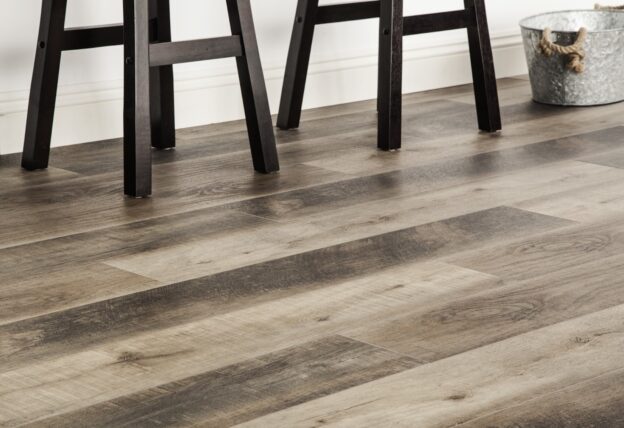 No matter which option you choose for your second floor, you should partner with BuildDirect for all your flooring needs. We have the highest quality carpet, vinyl, laminate, and hardwood floors at a fraction of the price of our competitors.
Plus, if you sign up to become a PRO Rewards member, you get instant access to exclusive deals, including 5% credit, unlimited samples, same-day delivery, and more. Become a PRO today.

---
---