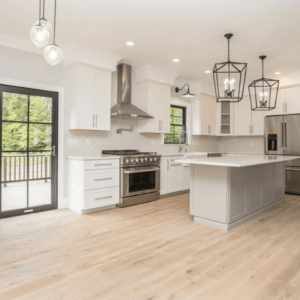 4 min read
Is Updating Carpet Floors To Hardwood Expensive?
December 20 | 4 min read | BuildDirect
Are you thinking about updating your carpet floors to something a little more modern or aesthetically pleasing? Hardwood floors are known for their luxurious and eye-catching appeal, but that level of sophistication doesn't always come cheap. If you're considering...
read more
4 min read
What to Ask When Shopping for Bamboo Flooring
June 13 | 4 min read | admin
Yanchi Varuna Waterproof Engineered Bamboo Collection/ SKU: 15273473 Is your flooring needing a revamp? Replacing old flooring with new bamboo is an excellent way to brighten your space with an eco-friendly material. Also unlike most types of wood, bamboo...
read more
4 min read
3 Annoying Floor Sounds and What They Mean
April 18 | 4 min read | admin
If you have hardwood, engineered wooden flooring, or wood laminate floors in your home, you might notice some unusual sounds coming from them. Discover the three most common annoying floor sounds you might hear in your home and what...
read more