About BuildDirect Blog Authors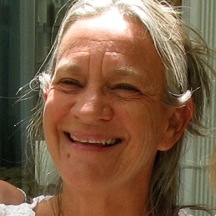 Nan Fischer has been living and building green for over 35 years. She writes from personal experience and backs it up through her extensive resource library. Nan's emphasis on the BuildDirect blog is about how to make your dollar stretch further, while also moving toward a more sustainable lifestyle. She is a major contributor to the BuildDirect green blog. Nan also maintains a green living blog at www.desertverde.com.Google Plus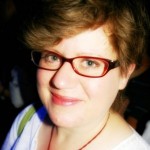 Steffani Cameron is a Victoria BC-based writer on a variety of topics. Here on the BuildDirect blog, she specializes in writing about smaller, urban  spaces. How do you make the most of your smaller space? How do you decorate it to suit you? And how do you wage the war against clutter and win? This is Steff's specialty. Google Plus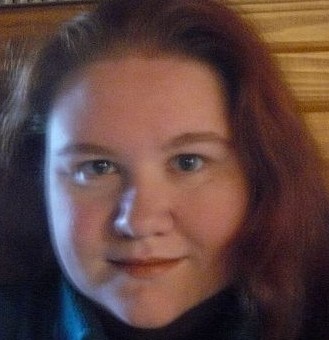 Shannon Dauphin Lee is a journalist and occasional novelist with a serious weakness for real estate. When she's not writing, she and her husband are taking road trips to explore covered bridges, little wineries and quaint bed-and-breakfast inns in their beloved Pennsylvania. Google Plus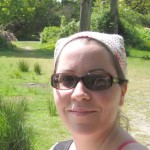 Anabelle Bernard Fournier is a freelance writer, writing teacher, and blogger. She spends a lot of time at home, so she likes to make sure that it's cozy and nice, especially in her reading nook. In her free time, Anabelle knits, walks and learns how to write stories. Google Plus

 Lisa Michelle is an editor, lifestyle writer, and novelist. She's also an avid traveler, lover of animals, and admitted Anglophile.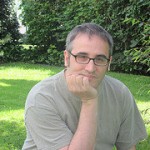 Rob Jones is Editor-in-Chief of the BuildDirect blogs, who's been at BuildDirect since 2005. When not writing, editing, and sourcing pretty pictures for the blog, he's writing about music on his own blog and taking care of his daughter. She in turn is teaching him about her passions: animals (especially cats!), karate, and free-form singing. Google Plus
And also starring …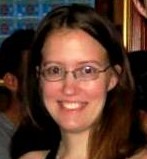 Andrea Davis is based in Denver, Colorado as an editor for HomeAdvisor. As a deeply engrossed fan of the written word in its many forms, she's always looking to tell home improvement stories in a new light that both engages and entertains. She's a frequent and very welcome guest contributor here on the BuildDirect Blog.

Jill Canty is a hiker; runner; breakfast food eater, McDonalds imbiber, and beer lover; HBO and AMC marathoner; insatiable modern fiction devourer; hopeful globe-trotter; concert-goer; proportionate Beyoncé obsession-haver; and – of course – content writer.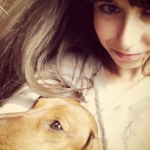 Kendra Reynolds is based in Vancouver, Canada and content writer at BuildDirect.  A fan of quirky design, and the Oxford comma, her love of art knows no bounds.

 Julian Fleming is originally from Dublin, Ireland, now settled in Vancouver BC. His background is in journalism, and is a part of the BuildDirect's communications team.

Liz Woff is a media relations, social media, and communications professional at BuildDirect. She writes about home improvement products, interior design, and is interested in world travel, good food, and music of all styles.

Brian Shirlaw is a writer / video producer / pretty okay guy. He spends too much money on concerts, likes a nice whisky, and has a deep and abiding love for reading, critical theory, and pop culture. He is learning to lean in to being a hipster.

Jenna Burger is a talented and creative bargain-shopper, DIYer, and Interior Designer.  Through her daily blog and resource website, SAS Interiors, she is dedicated to showcasing simple, affordable, and stylish interior design solutions, ideas, and inspiration for the everyday homeowner. Connect with Jenna on Facebook and Twitter. Be sure to at take a look at some of Jenna's favorite design images on the Jenna Burger Pinterest page.

Alexandra Wong is interested in design and home decor. She has lived and studied in Canada, England (Oxford, no less), and the United States. She writes pieces on art and lifestyle that reflect her passions.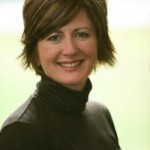 Jessica Ackerman grew up working in her family's construction business beginning in the back office and migrating to the actual, hands on construction side of the enterprise. After whetting her appetite working as an apprentice with the architects and designers on different constructions projects through her formative years, Jessica graduated from Washington State University with a major in design and journalism minor.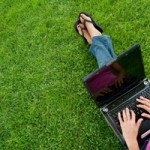 Alyssa Davis has always had an eye for color. From the time she opened her first box of crayons she was captivated by the way colors interacted with each other. Always looking for ways to add a rainbow to her world, Alyssa Davis became interested in botany and horticulture and earned her place in the field as a master gardener. She specializes in designing living rooms, which add a whole, new dimension and layer to interior design.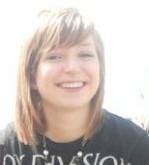 Stephanie Staszko is a home improvement writing junkie who loves to think of new ways to renovate without breaking the bank. She blames her mother for her eagerness for interiors, as she spends so much time in home improvement shops that she's rumoured to have shares in them.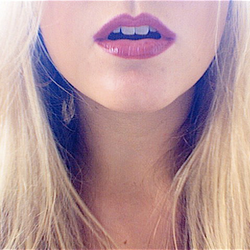 Wendy Kish is a Twenty-something Vancouverite interested in fashion, style, design, music and (of course) interiors. She plans to wear denim cutoffs "well into my forties". She's also an expert parallel parker.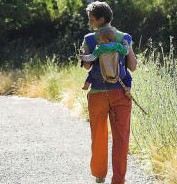 Cate Morgan-Harlow is an all arounder, writing about how-to, DIY, and design with gusto. She is a shadowy figure with a mysterious past.
***
*All views expressed on the BuildDirect blogs, including comments made by readers, are entirely those of their respective authors, and do not necessarily reflect those of BuildDirect, its management, its partners, its employees, or board members.
Further, regular authors and guest posters who have agreed to be published on our blogs do not necessarily promote or recommend BuildDirect or its products.  They write because they've asked to write, or have been asked to write, to contribute as experts in their field on subjects of interest to BuildDirect blog readers.*